The Boston Red Sox have coveted Minnesota Twins catcher ever since the hometown product was selected as the No. 1 overall pick in the 2001 MLB First Year Player Draft. It was not as if the Red Sox ever had a chance at drafting Mauer, as they did not even possess a pick in the first round that year, but they have always wanted Mauer in Boston. After the Twins signed Mauer to an eight year contract extension worth $184 million in 2010, it appeared as if the Red Sox would never be able to acquire the player they most coveted. But now, two years later, that dream could very well become a possibility. That is, provided Boston is willing to assume Mauer's hefty contract while satisfying Minnesota with a package of highly touted young prospects. Basically, if the Red Sox still want Mauer as much as they once did, then the time is now for them to go out and get him. The Twins have placed Mauer on waivers, and it is not yet known as to whether or not the Sox will put in a claim on him to test the waters on a potential trade. If claimed, The Twins could either work out a trade with the Red Sox for players, let him go for nothing and just force Boston to assume all of his remaining contract, or pull him off of waivers and move on as if nothing happened. Either way, it could make for an interesting 48 hours in Boston. And Minnesota. It is truly surprising that Mauer has been placed on waivers, being a local kid who has spent all eight of his big league seasons in Minnesota. But when you consider that the Twins are still on the hook for $142.5 million to Mauer through the 2018 MLB season, it is not all that shocking that Minnesota would at least attempt to weigh the possibilities of dealing their 29-year-old catcher. But will Boston bite? The Red Sox have proclaimed that it is a new day. Gone are the days of becoming the New York Yankees, only not as successful and more unpopular. They have said they are no longer just going to go out and sign all of the top free agents and spend a ridiculous amount of money on players just to keep them from signing with the Yankees, or Philadelphia Phillies or Los Angeles Dodgers. That is why they have undergone a recent purge, trading away Kevin Youkilis, Carl Crawford, Adrian Gonzalez, Josh Beckett and others, saving them over $275 million over the next handful of seasons. But now, when someone such as Mauer becomes available, will they be able to stick to their guns and maintain this new philosophy? If they are smart, then they will stick to their new guns and pass on Mauer. It is the fiscally responsible thing to do. And isn't that what the new Red Sox are all about? Granted, Mauer is back to form this season after suffering through an injury riddled 2011 while watching his numbers fall off the board. In 2012, Mauer has missed just nine games for the Twins and is batting .309 with 66 RBI.  He will never come even close to replicating his power surge numbers from 2009, when he slugged 28 home runs, but he should still be able to hit around .300 with a high OBP for the next few seasons, before a team is forced to remove him from behind the plate for good to save his knees. But when you consider just how much payroll the Red Sox shed by trading away three of their highest paid players to the Dodgers, they would be insane to make a deal for Mauer and assume his gigantic salary for the next six seasons. While his average will never approach that of Mauer, Jarrod Saltalamacchia is more than capable of handling the duties behind the plate while putting up much better home run numbers. Boston is also counting on big things from Ryan Lavarnway down the road. While we do know that Mauer was placed on waivers by the Twins, we have absolutely no idea whether or not the Red Sox – or any other team for that matter – will claim Mauer. By claiming a player with such a massive contract and amount of money still owed, teams take a risk that they could be forced to take on the player and have to pay him everything he has coming for the life of the contract. Their former team would not have to work out a deal for players. But in Mauer's case, there is next to no chance that Minnesota would ever consider strictly unloading Mauer in a salary dump. They would never recover from the backlash from the fans and media. With that being said, it is still highly unlikely that the Twins would trade Mauer to the Red Sox over the next couple of days. It was already extraordinary that the Red Sox were able to pull off one major trade after the non-waiver deadline. To pull off another one would of this magnitude would be nearly impossible. But as for the Twins and Mauer, if they already placed him on waivers once, expect them to at least entertain the idea of trading him this offseason. At that point, you can once again expect Boston to at least have Minnesota on speed dial, just in case this whole new philosophy does not last as long as the front office believes.  
Original Story:
http://www.hardballchat.com/2012/08/c...
MORE FROM YARDBARKER
MLB News

Delivered to your inbox

You'll also receive Yardbarker's daily Top 10, featuring the best sports stories from around the web. Customize your newsletter to get articles on your favorite sports and teams. And the best part? It's free!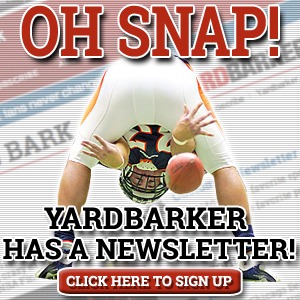 Latest Rumors
Best of Yardbarker

Today's Best Stuff

For Bloggers

Join the Yardbarker Network for more promotion, traffic, and money.

Company Info

Help

What is Yardbarker?

Yardbarker is the largest network of sports blogs and pro athlete blogs on the web. This site is the hub of the Yardbarker Network, where our editors and algorithms curate the best sports content from our network and beyond.