Found June 08, 2012 on Reading Between The Seams:
In July of 2011, Justin Solomon was diagnosed with acute lymphoblastic leukemia. In June of 2012, he was drafted by the Colorado Rockies in the 35th round of the MLB Draft. Solomon has battled cancer for the past year, and with all the ups and downs that has come with it, the news of the draft has been a highlight in his life. According to the Daily Times, a New Mexico news paper, Solomon said the following while visiting his ailing grandfather in North Carolina:
This is probably the biggest thing that has ever happened to me. When I got cancer, I thought baseball was done for me. It is amazing how much it has still been apart of my life. It really surprised me to find out the Rockies drafted me…I wasn't following the draft at all and I started getting a bunch of texts and calls from my friends saying congratulations. I thought they were messing with me. When I saw my name online, it was the coolest.
Justin Solomon: Photo Courtesy of Yahoo Sports Colorado Rockies Four Corners scout Chris Forbes was most influential in calling for Solomon to be drafted. Forbes has battled leukemia himself and wanted to lift the young man with the selection. Forbes had this to say:
I gravitate toward people like Justin. Drafting him was a no-brainer for us. Baseball is a game about statistics and wins and losses, but this is bigger than that. This is an opportunity to lay a foundation for a kid. This is something he can hold onto forever. He can always say 'I was a 35th rounder with the Rockies in 2012.' Baseball is a competitive business, but I will sleep good tonight knowing we drafted Justin. Playing the game of baseball has led Justin into the mentality he has to fight cancer. You face adversity in baseball. Doubt comes in at times, but there is always another at-bat, another inning and another pitch. We are talking about a kid who missed out on a state title and finishing his high school career with the kids he played with at a dominant program at PV. We don't ask for cancer, but we got it. We can play the victim or rise up and take adversity as an asset. This will make him a better man, husband, brother and son. I promised him this battle will make him a better person.
Solomon graduated from Piedra Vista this May. His cancer is in remission, but he continues to battle the complications that have come along with the illness and all of the procedures. He will get a chance to visit Coors Field after he returns from North Carolina and visits his doctors in Houston.
Original Story:
http://sports-kings.com/readingbetwee...
THE BACKYARD
BEST OF MAXIM
RELATED ARTICLES
Jeff Francis made his return on Saturday.Saturday's matinee at Coors Field was a micro chasm of the entire 2012 season as the Colorado Rockies lost to the Los Angeles Angels 11-5.The game represented exactly what the Rockies approach going into the season was. Basically what that amounts to is cross your fingers and hope everything goes perfectly.The hope that Jeff Francis...
The Monfort brothers are not cheap. Talk to Colorado Rockies fans, listen to what they have to say both at Coors Field and on the radio.The common theme is that Dick and Charlie Monfort, the principle owners of the Rockies, are cheap. People talk about the youth in the pitching staff, the lack of the ability to find a third basemen ever since Vinny Castilla left, and the failed...
Jeff Francis returned to the Colorado Rockies, signing a contract with his first major league team hours before starting against the Los Angeles Angels. To make room on the roster for Francis, the Rockies designated reliever Esmil Rogers for assignment. Francis, 31, was the Rockies first-round draft pick in 2002 and from 2004-2010, he went 55-50 with a 4.77 ERA in 150 starts for...
Alex White continues to mature as a starter.The Colorado Rockies struggles continued as the team lost to the Los Angeles Angels 7-2 on Friday night at Coors Field.It was a night that featured CJ Wilson dominating the Rockies offense and the typical struggles of a young starting pitcher in Alex White.The loss was one in which the Rockies should expect. White pitched quickly and well...
How did Todd Helton not win the NL MVP in 2000?
Wilin Rosario – Rosario is who we thought he was. Plenty of power, but a long swing and well below average plate discipline. Over the last week or so, however, Rosario has been on fire, hitting well over .300 with two home runs in his last six games. Just like any hot streak for any player, the sample size is too small to draw from, but the overall body of work is telling. Rosario...
The Colorado Rockies designated Esmil Rogers for assignment, the club announced. The club needed a roster spot for the recently signed Jeff Francis. The 26-year old pitcher was off to a rough start with the Rockies in 2012 with a 0-2 record, 8.06 ERA, 1.0 HR/9, 6.3 BB/9 and 10.2 SO/9 in 25.2 innings. In 2011 he went 6-6 with a 7.05 ERA, 1.5 HR/9, 5.1 BB/9 and 6.8 SO/9 in 83.0 innings...
O's draft 18-year-old 6′6″ 1B Ryan Ripken in the 20th round. [The Sun] O's sign 49-year-old ex-Oriole Jamie Moyer to a minor-league deal. [BSR] Moyer joins AAA team with tons of washed-up guys. [O's Card o' the Day] O's sign ex-All-Star Nate McLouth to minor-league deal. [Camden Chat] Chen outduels Beckett, O's win 7th straight at Boston. [Camden Chat] Nats take...
The Colorado Rockies have agreed to a major league deal with left handed pitcher Jeff Francis according to Patrick Saunders of the Denver Post. Saunder adds that Francis will be the Rockies' starter tomorrow against the Angels. Earlier this week, we learned that both parties were close to an agreement after Francis was released by the Reds. Francis, 31, went 6-16 with a 4.82...
Recently released left handed pitcher Jeff Francis is close to an agreement with the Colorado Rockies according to Patrick Saunders of the Denver Post. The Rockies are in the market for a left handed pitcher, and they have also been inquiring about Nationals' John Lannan. Francis, 31, went 6-16 with a 4.82 ERA, 0.9 HR/9, 1.9 BB/9 and 4.5 SO/9 in 183.0 innings last season with...
Rockies News

Delivered to your inbox

You'll also receive Yardbarker's daily Top 10, featuring the best sports stories from around the web. Customize your newsletter to get articles on your favorite sports and teams. And the best part? It's free!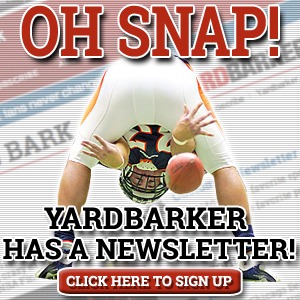 Latest Rumors
Best of Yardbarker

Today's Best Stuff

For Bloggers

Join the Yardbarker Network for more promotion, traffic, and money.

Company Info

Help

What is Yardbarker?

Yardbarker is the largest network of sports blogs and pro athlete blogs on the web. This site is the hub of the Yardbarker Network, where our editors and algorithms curate the best sports content from our network and beyond.