Found January 23, 2012 on The Hardball Times:
PLAYERS:
Orlando Cabrera
,
Aaron Sele
,
Carlos Perez
,
Byung-Hyun Kim
,
Ryan Dempster
,
Geoff Blum
,
Pedro Astacio
,
Eric Gagne
,
Paul Quantrill
,
Cal Ripken
,
David Ortiz
,
Bill Mueller
,
Curt Schilling
,
Esteban Loaiza
,
AJ Pierzynski
,
Josh Paul
,
Chone Figgins
,
Jim Thome
,
Ehren Wassermann
,
Brett Anderson
,
John Lackey
,
Matt Holliday
,
Michael Cuddyer
,
Johnny Cueto
,
Ronny Cedeno
,
Paul Janish
,
Johan Santana
,
Roy Halladay
,
Travis Wood
,
Carlos Ruiz
,
Derek Jeter
,
Travis Hafner
,
Don Mattingly
,
Jackie Robinson
,
Ray Lankford
,
Albert Belle
,
Jim Edmonds
,
Ted Williams
TEAMS:
San Francisco Giants
,
Boston Red Sox
,
Chicago Cubs
,
Arizona Diamondbacks
,
Chicago White Sox
,
Los Angeles Angels
,
Seattle Mariners
,
Philadelphia Phillies
,
Minnesota Twins
,
St. Louis Cardinals
,
Colorado Rockies
,
Cincinnati Reds
,
New York Mets
,
New York Yankees
,
Cleveland Indians
A fewdays ago, longtime shortstop Orlando Cabrera announced he's retiring from baseball after 15 seasons. When news like this happens, it's natural to look back on a player's career, and for me that means putting together a list of career highlights. This list includes the greatest and most memorable games Cabrera played in, his personal bests (and some worsts), as well as some oddities he was on hand for and great moments by other players that occurred in games in which he participated. Cabrera in his element - fielding the ball. Basically, it's a list of Orlando Cabrera's best "I was there for that game." Here they are, in order:Expos tenure Sept. 3, 1997: Cabrera makes his major league debut, and it comes in a great game, too. The Expos top the Red Sox, 1-0, in a game featuring a total of three hits. Montreal only has one against Boston's Aaron Sele, but it's a home run. Meanwhile, Montreal pitcher Carlos Perez tosses a two-hit shutout. Entering as a mid-game replacement,...
Original Story:
http://www.hardballtimes.com/main/blo...
THE BACKYARD
BEST OF MAXIM
RELATED ARTICLES
Jon Heyman of CBSSports.com says the San Francisco Giants made a $100 million offer to Tim Lincecum for fiver years. Lincecum rejected the offer, and the Giants are now focusing on a two-year or one-year deal.   The Giants and Lincecum don't seem to be far apart on a one-year, or two-year deal. I don't believe they will take this to an arbitration hearing. Some fans on SF Giants...
According to MLB.com's Jesse Sanchez, the San Francisco Giants are one of several teams eyeing Cuban southpaw Gerardo Concepcion. Concepcion, 18, defected from Cuba last summer when he was playing for Industriales de la Habana during the World Port Tournament in the Netherlands. The 6-1, 175-pounder was named Rookie of the Year in the Cuban Serie Nacional in 2010-'11 after...
SAN FRANCISCO (AP) -- Two-time NL Cy Young Award winner Tim Lincecum and the San Francisco Giants have reached a verbal agreement on a two-year contract worth $40.5 million.
SAN FRANCISCO - Two-time NL Cy Young Award winner Tim Lincecum and the San Francisco Giants have reached a verbal...
The Boston Red Sox have reportedly signed outfielder Cody Ross to a one-year deal worth $3 million. Ross told the Associated Press via text message late Monday that the deal won't be finalized until he takes a physical.The 31-year-old was instrumental in the San Francisco Giants' World Series run in 2010 and is a .261 career hitter with 100 home runs in eight seasons.Ross...
Two-time NL Cy Young Award winner Tim Lincecum and the San Francisco Giants have reached a verbal agreement on a two-year contract worth about $40 million.
Matt Snyder reports here.Ross was MVP of the 2010 NLCS. His regular season numbers are less impressive, but still decent.
Tim Lincecum always has been a rare bird, from his windup to his hair to his demeanor, so who better to agree to that rare baseball contract that makes everyone a winner? The two-year, $40.5 million deal, which was...
The Mets have been rumored to have interest in free agent outfielder Cody Ross. Cody would be a very nice addition to a weak hitting bench. He also has the ability to start if needed. The Mets bench currently consists of Mike Nickeas, Ronny Cedeno, Scott Hairston and Justin Turner. Ross would instantly become the top bat off the bench and provides insurance if any of the potential...
SAN FRANCISCO Cody Ross says he has agreed to sign with the Boston Red Sox, giving them an experienced bat to...
Sanchez, Posey also progressing well in injury comebacks
With the word that Cody Ross has signed with the Boston Red Sox with the Mets in contention for his services, the question of the day is whom would you rather  have as your 4th outfielder, Cody Ross or Scott Hairston? Ross put a .240/.325/.405/.730 line last season with the Giants in 461 plate appearances. Hairston, stepped into the batter's box, a sporadic 145 times to fill...
MLB News

Delivered to your inbox

You'll also receive Yardbarker's daily Top 10, featuring the best sports stories from around the web. Customize your newsletter to get articles on your favorite sports and teams. And the best part? It's free!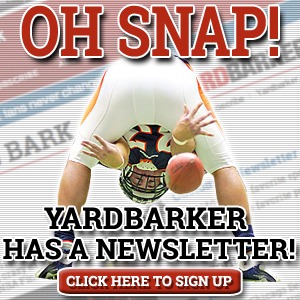 Latest Rumors
The Backyard

Today's Best Stuff

For Bloggers

Join the Yardbarker Network for more promotion, traffic, and money.

Company Info

Help

What is Yardbarker?

Yardbarker is the largest network of sports blogs and pro athlete blogs on the web. This site is the hub of the Yardbarker Network, where our editors and algorithms curate the best sports content from our network and beyond.