Posted February 24, 2012 on AP on Fox
(Eds: With AP Photos.) By JIM LITKE AP Sports Columnist Ryan Braun said he was clean and the only guy whose vote mattered agreed that he was clean enough. Case closed. Or not. But that's all Braun will be from now on: clean enough. He called the decision Thursday by arbitrator Shyam Das overturning his 50-game suspension ''the first step in restoring my good name and reputation.'' Good luck with that. Because it doesn't matter how carefully Braun chooses his words when he meets with reporters at Brewers camp Friday, or how he parries the inevitable questions about juicing for as long as he plays. People made up their minds on this one the moment word leaked out in December that he tested positive for elevated testosterone levels, just like they did with Barry Bonds, Mark McGwire and Sammy Sosa, et al., guys who passed plenty of drug tests in their careers, too. The decision leaves Braun and his supporters free to maintain his innocence. It leaves everyone else, including Major League Baseball, free to insist that he got off on a technicality. With the almost-certain exception of Commissioner Bud Selig, how close you live to Miller Park in Milwaukee is probably as good a predictor as any about which side you chose at the outset - and where you're likely to remain. The centerpiece of Braun's appeal challenged the chain of custody after he gave his urine sample to Comprehensive Drug Testing Inc. on Oct. 1, the Saturday the Brewers opened the NL playoffs. Instead of dropping it off that same day with FedEx, as set out in the drug agreement, the collector decided it would be more secure at his home in a refrigerator over the weekend than in a drop-off box. Nearly 48 hours later, he sent it to a World Anti-Doping Agency-certified laboratory in Montreal. That may be all Das needed to hear. Yet some people on Braun's side are hinting that timing wasn't the only problem the arbitrator had with the chain of custody, although that won't be known until Das releases his written opinion sometime within the next 30 days. Some other people couldn't wait that long, already claiming to know who the collector is and that he had easy access to a lab. Whatever. What is undeniable is that Braun's lawyer raised enough doubts about the process to make the results irrelevant. In doping circles, that's scored as a ''W.'' U.S. Anti-Doping Agency CEO Travis Tygart, whose month got off to a bad start when federal prosecutors in Los Angeles closed their investigation of seven-time Tour de France champion Lance Armstrong without bringing charges, labeled the Braun decision ''a real gut-kick to clean athletes.'' But plenty of baseball people, including a few in Braun's NL Central neighborhood - where the phrase ''competitive balance'' really means something - had no problem with him being able to play on opening day. ''You never want to see a guy go down,'' said Dusty Baker, manager of the rival Cincinnati Reds. ''I would never be happy about a guy being suspended.'' Baker might actually believe Braun was clean, or he might just be relieved one of the game's rising stars beat the system, same as Baker would be if one of his guys claimed innocence, then beat long odds and became the first ever to win an appeal. People in the game decided long ago that performance-enhancers are an occupational hazard only if you get caught. And either way, the game metes out its own version of frontier justice. Braun is coming off an MVP season with a big contract and without slugging partner Prince Fielder, who departed for Detroit. No matter what else happens, a big drop-off from the numbers Braun posted last year - .332 with 33 homers and 111 RBIs - will be treated in the court of public opinion the same as an admission of guilt. The folks at MLB headquarters, meanwhile, must be viewing the whole episode with mixed emotions. The system worked, maybe not the way it always has previously or even the way they envisioned. ''As a part of our drug-testing program, the commissioner's office and the players' association agreed to a neutral third-party review for instances that are under dispute,'' executive vice president Rob Manfred said in a statement. ''While we have always respected the process, Major League Baseball vehemently disagrees with the decision rendered today.'' As consolation, baseball gets to keep the big draw Braun has become and the momentum in a market that's just beginning to show signs of life again. And so long as Braun holds up his end of the bargain on the field, they can say with a clear conscience, too, that their game is clean enough. --- Jim Litke is a national sports columnist for The Associated Press. Write to him at jlitke(at)ap.org and follow him at Twitter.com/JimLitke.
Original Story:
http://msn.foxsports.com/mlb/story/Co...
THE BACKYARD
BEST OF MAXIM
RELATED ARTICLES
DARN KIDS
Curt Hogg, a 16-year-old Brewers blogger at Plushdamentals on the MLB.com network, out-scooped his elders by reporting on the recent developments in the Ryan Braun story weeks ago.
The while elephant has left the room; Ryan Braun beat the rap. For nearly three months, since the news was first leaked that he failed a drug test in October, Ryan Braun has professed his innocence and Milwaukee Brewers fans have been waiting with anxiety over losing another key piece from a team that set a franchise record with 96 victories and advanced to a league championship...
With the Ryan Braun circus out of the way, it was business as usual at Maryvale Baseball Park, where the Milwaukee Brewers took part in the first full-team workout of spring training.As has been his custom since taking ownership of the franchise in 2005, Brewers principal owner and chairman Mark Attanasio addressed the players and coaching staff, as did general manager Doug Melvin...
National League MVP Ryan Braun became the first major league player to have a positive drug test overturned when an independent arbitrator ruled in favor of his appeal. Winning his grievance allowed Braun to escape a 50-game suspension and begin his season on time with the Milwaukee Brewers. The 28-year-old Braun's positive test for an elevated level of testosterone was initially...
The celebration in Dairyland could be heard clear across the country on Thursday night as Brewers star and reigning NL MVP Ryan Braun won the appeal of his pending 50-game suspension for elevated levels of synthetic testosterone. Packers quarterback Aaron Rodgers was among the pleased, Tweeting "MLB and cable sports tried to sully the reputation of an innocent man. Picked the...
Milwaukee Brewers outfielder Ryan Braun declared his innocence Friday, one day after it was revealed that a 50-game suspension for a positive drug test had been overturned by an arbitrator.
Milwaukee Brewers star Ryan Braun may be off the hook for the 50-game suspension that originally came with his positive PED test, but the fact that he and his lawyers were able to convince an arbitrator that the chain of evidence was broken because his sample wasn't mailed in time isn't going to fly with anyone but his most ardent defenders.
By John Pesetski Special to FOXSportsWisconsin.com PHOENIX -- Ryan Braun knew. His teammates and organization believed. Milwaukee Brewers fans, they hoped. And Thursday afternoon everybody learned that the 2011 National League MVP's appeal of a 50-game MLB suspension for testing positive for a banned substance has been upheld. The All-Star left fielder will be eligible to...
GREEN BAY, Wis. -- From one MVP to another. From one friend to another.Green Bay Packers quarterback Aaron Rodgers immediately came to the defense of his pal Ryan Braun following the Thursday afternoon announcement that the Milwaukee Brewers left fielder had won his appeal of a 50-game Major League Baseball suspension.Rodgers took to Twitter just minutes after Braun issued a statement...
With the Ryan Braun saga in the rear-view mirror, Brewers principal owner Mark Attanasio said he would like to wrap up contract extensions for general manager Doug Melvin and manager Ron Roenicke before Opening Day.
Baseball and its players' union defended their drug testing program Friday and promised to tighten collection procedures following criticism by anti-doping agencies of an arbitrator's decision to overturn NL MVP Ryan Braun's 50-game suspension. At a news conference in Phoenix, where he reported to the Milwaukee Brewers for spring training, Braun criticized drug testing...
MLB News

Delivered to your inbox

You'll also receive Yardbarker's daily Top 10, featuring the best sports stories from around the web. Customize your newsletter to get articles on your favorite sports and teams. And the best part? It's free!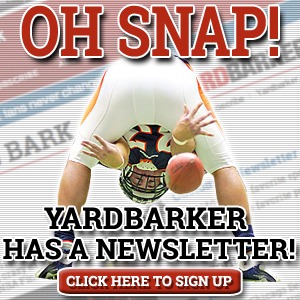 Latest Rumors
The Backyard

Today's Best Stuff

For Bloggers

Join the Yardbarker Network for more promotion, traffic, and money.

Company Info

Help

What is Yardbarker?

Yardbarker is the largest network of sports blogs and pro athlete blogs on the web. This site is the hub of the Yardbarker Network, where our editors and algorithms curate the best sports content from our network and beyond.