Found July 14, 2012 on Mets Fever:
Mike Pelfrey was drafted by the New York Mets with the 9th pick of the first round in the 2005 draft. Pelfrey would pitch 96 minor league innings in 2006 before getting called up to the majors.  Twenty two innings in A+ ball with an ERA of 1.64, Sixty six innings in AA with a 2.71 ERA and eight innings with a 2.25 ERA before getting called up to the majors.
Pelf would appear in 21.1 innings with a 5.48 ERA over four starts before getting sent down he would begin the 2007 season in the minors where he in one game at A+ with a 3.00 ERA and then make 14 starts in AAA to a 4.01 ERA in hitter friendly New Orleans.  
Pelfrey maybe coming to the end of his Mets tenure and has been for the most part a disappointment, he's 50-54 in 149 starts with a an ERA of 4.36.  He went from being considered a potential top of the rotation starter to a durable innings eater and since his injury even that can't be said.  Pelfrey may have fallen to the status of a reclamation project or project pitcher. 
Many feel that his fall in status can be attributed to his over zealous rush to the majors and his inability to handle the pressures of pitching and fallen in not only the majors but New York.  While everyone has their own personality/ mental toughness it might be fitting to compare Harvey's situation to Pelfrey.
Remember before Pelfrey was considered a hand licker, buckling under the pressure he was praised for having the mental toughness in 2008 to comeback with a 3.72 ERA in 32 starts after staring his career 0-7 after being rushed.
Now there is a great debate as to whether Matt Harvey should be promoted or whether it would be rushing he to be promoted.  Despite the results Pelfrey always welcomed the promotions to the majors in 07-08 and in similar fashion despite rocky results in spring training Harvey has said he wanted up sometime this season.  The 2010 seventh overall pick has appeared in 44 minor league games; 14 games in A+ with a 2.37 ERA, 12 games in AA with an ERA 4.53 and 18 games in AAA with a 3.39 ERA.
Harvey has 236 minor leagues innings under his belt including 98 at AAA compared to Pelfrey's 96 total minor league innings with only 8 innings at AAA before being called up.  I do trust this front office to properly evaluate Harvey's preparedness for the majors but he at least has more experience then Pelfrey did when he came up...
Original Story:
http://www.metsfever.com/2012/07/comp...
THE BACKYARD
BEST OF MAXIM
RELATED ARTICLES
Friday night Terry Collins used both Josh Edgin and Ramon Ramirez for 1.1 innings each. Saturday afternoon the Mets used only Edgin. New York used five relievers, including three different pitchers in the decisive eighth inning. Yet Ramirez was not one of them, the bullpen imploded and the Mets lost a toss-up game they really should have won. Ramirez is in the dog house and...
The following update was just issued by the Mets: Dillon Gee underwent surgery today on his right shoulder to replace a portion of a damaged artery.  The surgery, which went as expected, was performed by Dr. Robert Thompson in St. Louis. Dillon is expected to be discharged from the hospital either Tuesday or Wednesday. Dillon's return to throwing and other baseball activity is...
Prior to Saturday night's 8-7 loss to the Atlanta Braves, New York Mets manager Terry Collins narrowed his options of replacing Dillon Gee to Miguel Batista and Matt Harvey.  Acording to Adam Rubin of ESPN New York: Terry Collins said Chris Young should be fine for Wednesday's start in Washington, and that the choice for Saturday against the Dodgers is pretty much down to...
In his last 10 games, Dillon Gee had a 3.11 ERA and a 3.0 K/BB ratio. In short, he was pitching great and giving the Mets a chance to win nearly every time out, as he had eight Quality Starts in that stretch. Now, with the horrible news about a blood clot, the Mets are scrambling to replace him in their rotation. According to the fans the first option should either be to promote...
In Doug's Dugout today, we broach the second half, Tony LaRussa, and other observations. As the Mets embark on the second half sprint towards the post-season (who would've predicted that?) the benchmark is Ten. That is, ten games above .500. If the team can improve their 6 games above .500 mark, and make another strong a push upward, they could zero in on 90-plus victories. That...
This afternoon at the "House of Horrors" the Mets try to avoid the sweep at the hands of the Atlanta Braves.  With so much talk of how the Mets needed to get off to a good start in the 2nd half, they have come out and done the complete opposite.  Surprisingly, the culprit in the first two games has been bad starting pitching.  Chris Young and R.A. Dickey each allowed 5 runs...
The Mets will try to salvage the final game of the series today in Atlanta as Johan Santana takes the hill against Ben Sheets. Santana is 6-5 on the season with a 3.24 ERA over 17 games and 102.2 innings of work. Johan's last outing was a rough one where he ultimately allowed 7 ER over 4.2 innings of work while having another play step on his calf while Santana was covering first...
  RA Dickey is coming off of a whirlwind week, let's hope it doesn't get to his ego. Aw who are we kidding, what ego? The Mets continue their three game series with the Atlanta Braves today at Turner Field with RA Dickey returning to the mound for the the first time since he pitched the 6th inning of the All Star Game on Tuesday evening. The Braves counter with Tommy Hanson...
How hard on hard on Tony LaRussa everyone was. He's a genius. Just read Phil Mushnick today: Knuckling under TV's pressure A Fellow with an extensive career as both a baseball marketing and sports... Full story at Bob's Blitz ~ http://www.bobsblitz.com
Happy Let's All Be Superstitious Day For No Scientific Reason! What do all these players have in common?   Edgardo Alfonzo Billy Wagner Lee Mazzilli Mike Nickeas (via 2011, not 2012) Tweet
Few Mets fans have been riding the Dillon Gee bandwagon for as long as I have. To me, and some of my closest Mets fan friends, he's the second-coming of Rick Reed, down to sharing the number the veteran righty wore in his time in New York. Over the All-Star break, Gee was revealed to [...]
Mets News

Delivered to your inbox

You'll also receive Yardbarker's daily Top 10, featuring the best sports stories from around the web. Customize your newsletter to get articles on your favorite sports and teams. And the best part? It's free!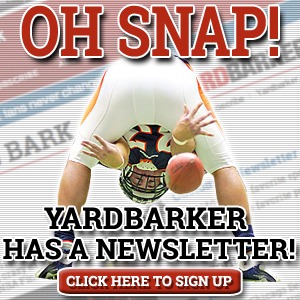 Latest Rumors
The Backyard

Today's Best Stuff

For Bloggers

Join the Yardbarker Network for more promotion, traffic, and money.

Company Info

Help

What is Yardbarker?

Yardbarker is the largest network of sports blogs and pro athlete blogs on the web. This site is the hub of the Yardbarker Network, where our editors and algorithms curate the best sports content from our network and beyond.