Found April 20, 2012 on Cub Reporter:
Neftali Rosario had three hits including a solo home run and a game-tying RBI single, as one squad of Cubs and one squad of Diamondbacks played to a 3-3 tie on Field #2, and Wilson Contreras singled, doubled, and tripled, but the other squad of D'backs clubbed Frank del Valle for six runs on nine hits en route to a 6-4 victory over the other squad of Cubs on Field #3, in a Cactus League Extended Spring Training split squad doubleheader this morning at Fitch Park in Mesa, AZ. Both games were seven-inning affairs. Here are the abridged box scores from the two games (Cubs players only): FITCH PARK FIELD #2 CUBS SQUAD "A" LINEUP: 1. Danny Lockhart, SS: 0-3 (4-3, 6-3, 6-3)2. Carlos Penalver, 2B: 0-3 (6-3, 3-1, 6-3)3a. Dan Vogelbach, 1B-DH: 0-2 (F-9, 4-3)3b. Luis Acosta, PH: 0-1 (K)4. Yasiel Balaguert, RF: 0-2 (BB, K, 1-3)5. Trevor Gretzky, DH-1B: 2-3 (6-4-3 DP, 1B, 2B, R)6. Brian Inoa, DH: 0-2 (K+WP, 3-U, L-8, R)7. Neftali Rosario, C: 3-3 (1B, HR, 1B, R, 2 RBI)8. Jair Bogaerts, LF: 2...
Original Story:
http://feedproxy.google.com/~r/TCRfee...
THE BACKYARD
BEST OF MAXIM
RELATED ARTICLES
Gerardo Concepcion threw five innings, allowing two runs (one earned) on six hits and a walk with four strikeouts and two wild pitches, but the Giants rallied for three runs off two relievers and edged the Cubs 5-4 in Cactus League Extended Spring Training action this morning at Indian School Park Field #1 in Scottsdale, AZ.   This was Concepcion's third Extended Spring Training...
Cubs right-hander Ryan Dempster has been placed on the 15-day disabled list with a strained right quadriceps. Chicago also recalled outfielder Tony Campana from Triple-A Iowa on Saturday. Dempster (0-1) was scheduled to make his fourth start Sunday against the Reds. He has allowed only three earned runs this season, but the Cubs have scored just three runs while he's been in...
Cook County prosecutors said Friday they will not file charges against Chicago Cubs shortstop Starlin Castro for criminal sexual assault.Chicago police reviewed Castro's case and found insufficient evidence to charge the 21-year-old player.Chicago authorities began investigating an allegation against Castro in January."We're pleased for Starlin that this issue is resolved...
Cubs ace Ryan Dempster was placed on the 15-day disabled list with a strained right quadriceps. Tony Campana was recalled from Triple-A Iowa.
CHICAGO (AP) -- Paul Maholm pitched six solid innings to earn his first win in nine months and the Chicago Cubs beat the Cincinnati Reds 6-1 on Saturday to stop a six-game slide. Maholm (1-2) allowed one run and four hits to snap a personal six-game losing streak. The left-hander struck out five and walked three in his first victory since July 10 for Pittsburgh against the Cubs...
Well, that didn't take long.  Say goodbye to Michael Bowden and hello to Marlon Byrd.  CSNNE's Sean McAdam confirmed the trade via Twitter: Baseball source: Byrd to Red Sox for Michael Bowden and PTBNL done. Cubs will pick up "most'' of Byrd's $6.5 million. I don't know that Byrd is an upgrade over anybody, but it does give us some decent outfield...
The Red Sox have reportedly been seeking help since losing Jacoby Ellsbury to injury. That help might soon arrive in the form of Marlon Byrd. The Sox are close to acquiring the veteran outfielder, according to The Boston Globe's Nick Cafardo. A deal isn't done yet, but the Cubs have reportedly been actively shopping Byrd, while Boston has been searching for outfield depth...
It's more than just rumors at this point. It's very close to becoming a done deal. The Chicago Cubs are sending outfielder, and former MLB All-Star Marlon Byrd to the Boston Red Sox. Presumably, for a left-handed pitcher. Rumored to be one of the reliever variety. From CBS Sports: Jon Heyman of CBSSports.com has confirmed. The news was first reported by Nick Cafardo of the...
Sorry, no time for a recap last night as I got caught up in that Cliff Lee vs. Matt Cain epic showdown. Anyway, Cubs lost in every way possible although they manage zero caught stealings or errors. Iowa lost 6-4, Valbeuna hit a home run and a double. Jackson and W. Castillo hit doubles as well. Jay Jackson gave up 5 in 5.2 IP. Tennessee split a doubleheader, each of the 7-inning...
Don't worry folks, Marlon Byrd and his .070 batting average is coming to save the Boston Red Sox. With Carl Crawford and Jacoby Ellsbury on the disabled list and Jason Repko out with a shoulder injury after crashing into the wall on Friday, the Red Sox are a little shorthanded in the outfield. So with limited options available to them, the Red Sox reached out to old friend...
While Cubs president Theo Epstein did not receive an invitation to the Fenway Park 100-year event, he's apparently still talking to the Red Sox.  The Boston Globe's Nick Cafardo is reporting on Saturday that the Cubs are close to trading outfielder Marlon Byrd to Boston. Outfielders Jacoby Ellsbury, Carl Crawford, and Ryan Kalish are all currently serving time on the
Cubs News

Delivered to your inbox

You'll also receive Yardbarker's daily Top 10, featuring the best sports stories from around the web. Customize your newsletter to get articles on your favorite sports and teams. And the best part? It's free!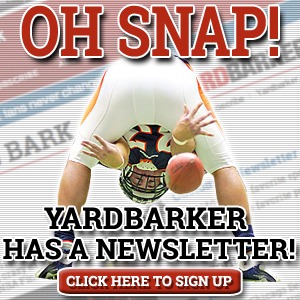 Latest Rumors
Best of Yardbarker

Today's Best Stuff

For Bloggers

Join the Yardbarker Network for more promotion, traffic, and money.

Company Info

Help

What is Yardbarker?

Yardbarker is the largest network of sports blogs and pro athlete blogs on the web. This site is the hub of the Yardbarker Network, where our editors and algorithms curate the best sports content from our network and beyond.