Never being one to shy away from the media spotlight or keep his damn mouth closed, Curt Schilling made headlines once again on Wednesday when he told ESPN Radio that in 2008 "former members of the [Red Sox] organization" told him performance-enhancing drugs were an option to help him get healthy and extend his career. From ESPN.com: Schilling, who had signed a one-year contract with Boston in 2008 but did not pitch that season due to a shoulder injury, would not identify who was involved in the conversation, or whether it was a player, coach or staff member. "At the end of my career, in 2008 when I had gotten hurt, there was a conversation that I was involved in, in which it was brought to my attention that this is a potential path I might want to pursue," Schilling, who is currently an ESPN analyst, told ESPN Radio's Colin Cowherd.  Schilling said the topic came up in a clubhouse conversation that could be overheard by several teammates. "It was an incredibly uncomfortable conversation," he added. "Because it came up in the midst of a group of people. The other people weren't in the conversation but they could clearly hear the conversation. And it was suggested to me that at my age and in my situation, why not? What did I have to lose? Because if I wasn't going to get healthy, it didn't matter. And if I did get healthy, great.  "It caught me off guard, to say the least," he added. "That was an awkward situation." Listen, I'm not saying what Schill said isn't true – I'm sure stuff like that happens in sports, and probably more than we think it does – but what's the point of opening up about this now? We get it, steroids and PEDs were/are a problem in baseball. That horse has already been beaten to death a million and a half times. And for an organization that Schilling claims to love, the Red Sox aren't exactly in desperate need for some negative press at the moment. So basically what it comes down to, as it has many times in the past, is that Schilling still really sucks at not being a loudmouthed blowhard who's desperate for attention. Because, really, is there any other reason this is necessary? It's not like anything is going to come of it, even if it is actually true. Unless Schill is just trying to divert attention from the fact that he also really sucks at running a business…
Original Story:
http://thenosebleeds.com/curt-schilli...
MORE FROM YARDBARKER
Red Sox News

Delivered to your inbox

You'll also receive Yardbarker's daily Top 10, featuring the best sports stories from around the web. Customize your newsletter to get articles on your favorite sports and teams. And the best part? It's free!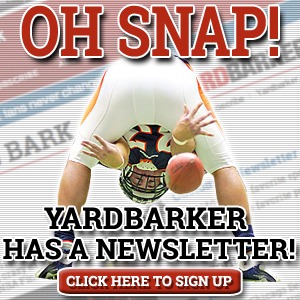 Latest Rumors
Best of Yardbarker

Today's Best Stuff

For Bloggers

Join the Yardbarker Network for more promotion, traffic, and money.

Company Info

Help

What is Yardbarker?

Yardbarker is the largest network of sports blogs and pro athlete blogs on the web. This site is the hub of the Yardbarker Network, where our editors and algorithms curate the best sports content from our network and beyond.