ATLANTA -- If you liked hard-hit balls, Saturday afternoons matchup between the Giants and the Braves at Turner Field offered a full three hours and 10 minutes of quality entertainment. The Braves staged their 20th come-from-behind victory of the season, this time winning 6-5 in the bottom of the ninth inning with a loaded-bases walk followed by a one-out base hit by Freddie Freeman to snap a four-game losing streak. It was the fifth time the Braves have won at home on the final at-bat, and their ninth final-at-bat victory overall. Here are three takeaways from the game: 1. It was a good day to be an Upton. To say B.J. Upton has struggled this season would be an enormous understatement. He came into this game sporting a .159 batting average, the lowest average in the major leaguers with at least 200 plate appearances. And while one game does not constitute a turnaround, Upton went home Saturday night feeling as though his hard work was showing results. He went 2-for-4, crossed the plate three times and accounted for four of the Braves' six runs. That was because his two hits were both home runs, hard-hit balls that would have been out of any park in the majors. The first homer was a solo shot in his first at-bat, a 450-foot rocket to left field in the second inning that put the Braves up 1-0. In the fourth inning Upton hit a hard grounder into a fielders choice, which got Brian McCann out at second. Upton then stole second, and when Chris Johnson singled to left, Upton raced home to make the cut the Giants' lead to 3-2. In his third at-bat in the sixth, with McCann at second, Upton crushed another ball 411 feet over the center-field wall. Once again that brought the Braves within one run of the Giants, 5-4. That was where the score remained until the bottom of the ninth, when B.J.s younger brother Justin came to the plate with the bases loaded and one out. The pressure couldnt have been greater. While everyone was focused on B.J.s struggles, Justin was also in a slump, batting only .190 in his last 16 games with one homer and two RBIs in that span. A few impatient swings were expected. He did take a vicious cut at the first pitch, a breaking ball from Giants reliever Javier Lopez that dove over the outside corner. Then Upton took a ball inside. A chin-high fastball over the middle moved the count to 3-1, but another fastball at the knees made it a full count. Everyone at Turner Field thought Upton would swing at the 3-2 pitch if it was anywhere near the plate. But Justin showed tremendous discipline, laying off a breaking ball that missed the inside corner by no more than an inch and a half. In fact, Lopez walked toward home plate to argue the call, but his catcher, Guillermo Quiroz, hustled out and turned the pitcher around before he was ejected. Uptons walk tied the score at 5-5. That allowed Freddie Freeman to be the hero with a clean RBI single to right field, scoring Andrelton Simmons for the game-winner. We really had some good at-bats all day, Braves manager Fredi Gonzalez said afterward. And as weve been talking about, when you put the ball in play, good things happen. B.J. had some good at-bats, hit the ball hard, which is good for all of us -- but for him especially. His hard work is paying off and sometimes you have to be a little patient. Justin was thrilled for his brother and the rest of his teammates, but the bat-on-ball contact -- both teams ended the day with 11 hits and numerous outs on the warning track -- didnt surprise him. Three of our last four games before today weve been barreling the ball pretty good, kind of hitting it at people, Upton said. For us to see a few drop and get a win is very nice. Any time you can put up six runs in a game thats a pretty good day. 2. Mike Minors job should be secure despite an uneven outing. Braves starter Mike Minor gave up five runs, four of them earned, on seven hits in six innings of work. He also had seven strikeouts. Had the Braves not rallied, Minor would have been the losing pitcher, but because of the teams ninth-inning heroics, he remains undefeated against National League opponents at 7-0 in 11 starts. And while the outing did not do much for his stats, bumping up his ERA from 2.44 to 2.68, he is still one of the best producers in the Braves' rotation, striking out 54 batters in his last 52 innings of work. With Brandon Beachy scheduled to return in a matter of days, the question on everyones mind is: where is Gonzalez going to put him? Early in the year the thinking was that Beachy would knock either Minor or Julio Teheran out of the starting rotation. But Teheran is 5-3 with a 3.62 ERA and 52 strikeouts and Minor is even better at 8-2 with 85 strikeouts for the year. That most likely makes Kris Medlen is the odd-man out. Minor was visibly disappointed by the outing on Saturday, but he was also thrilled that his teammates got the win. I made a lot of pretty good pitches, he said. If theyd been hit a little bit harder or a little bit softer things might have gone the other way. But they got guys on and they made hard contact when they needed to drive guys in, and thats what made it hard. The Giants have some of the hottest bats in baseball right now, scoring 47 runs in their last seven games, so Minors struggles were understandable. It seemed like they always get some kind of wood on the ball that does something, Minor said. Thats what made it such a good team win. Never give up. 3. It was a mostly forgettable day for Simmons. As good as Andrelton Simmons has been, this was his worst overall outing of the season, even though he crossed the plate for the winning run in the ninth. Simmons went 0-for-5, hitting into a fielders choice in the ninth that would have produced the Braves second out were it not for a throwing error by Giants third baseman Joaquin Arias. But Simmons knew how Arias felt. With one out in the fifth, Simmons fielded a grounder from Tony Abreu that should have been turned for a double play. Instead, Simmons bobbled the grab and made a wild throw to first. Everyone was safe and the Giants tacked on two more runs. Even with an off afternoon, Simmons is batting .267 for June and has scored seven runs in the last 15 days. He can be forgiven one miscue.
Original Story:
http://www.foxsportssouth.com/story/F...
MORE FROM YARDBARKER
MLB News

Delivered to your inbox

You'll also receive Yardbarker's daily Top 10, featuring the best sports stories from around the web. Customize your newsletter to get articles on your favorite sports and teams. And the best part? It's free!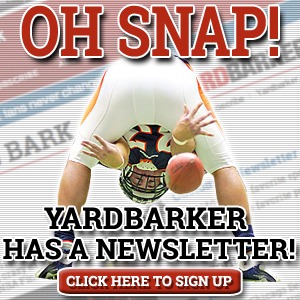 Latest Rumors
Best of Yardbarker

Today's Best Stuff

For Bloggers

Join the Yardbarker Network for more promotion, traffic, and money.

Company Info

Help

What is Yardbarker?

Yardbarker is the largest network of sports blogs and pro athlete blogs on the web. This site is the hub of the Yardbarker Network, where our editors and algorithms curate the best sports content from our network and beyond.