Found July 03, 2012 on MetsOnline:
The New York Mets begin a series against the Philadelphia Phillies tonight at 7:10 PM ET.
Starting Lineups:
#Mets Tuesday lineup vs. Phillies: Tejada-6, Murphy-4, Wright-5, Davis-3, Duda-9, Hairston-7, Nieuwenhuis-8, Thole-2, Niese-1

— New York Mets (@Mets) July 3, 2012
#Phillies lineup:Rollins, Polanco, Utley, Ruiz, Pence, Victorino, Wigginton, MAYBERRY, Worley vs. #Mets LHP Jonathan Niese (6.3, 3.55)

— Sean Greene (@SeanGreeneWDEL) July 3, 2012
Starting Pitchers:
LHP Jon Niese (6-3, 3.55 ERA) will take the hill for the Mets.
RHP Vance Worley (4-4, 2.92 ERA) will start for the Phillies.
Original Story:
http://metsonline.com/game-preview-ph...
THE BACKYARD
BEST OF MAXIM
RELATED ARTICLES
Sometimes it is better to hold a pat hand, which is what the Mets have done with Jonathan Niese over the past few years. More than a few times we heard Niese's name mentioned in a possible trade. Whom the Mets would have received in return would not have lifted them from their 2007-2011 funk. At least, not as much as Niese is lifting them now. He's 7-3 after last night's 11...
With a lopsided victory Tuesday night over the defending division champs, the New York Mets have officially hit the season's midway point in style.  The team now sits seven games over .500 (44-37) in sole possession of second place in the NL East, just 3 1/2 games behind the upstart Washington Nationals. While most of the pundits picked the Phils to win the division back before...
Join us as the Mets look to continue their 2012 mastery over the Phillies, as Jonathon Niese aims for his seventh win of the season. Game time is 7:10 with coverage on SNY. Powered by Quick Chat Related Posts:Mets Game Chatter – 7/01/12Mets Game Chatter – 6/03/12Mets Game Chatter – 5/23/12Mets Game Chatter – 6/04/12Mets Game Chatter – 6/28/12
The struggles continued tonight for Phillies starting pitching and the team in general. It's getting more and more frustrating to say the least, and it hasn't been a fun ride over the past week with the Phillies losing more and more games.  I know I typically write out a game story, but this would have been the worst of the season, so instead of that, here are the scoring...
The Mets begin a six-game homestand that leads directly into the All-Star break tonight at Citi Field when they host the Philadelphia Philles in the opener of a three-game set. First pitch is scheduled for 7:10 p.m. and the game can be seen on SNY or heard, as always on WFAN 660 AM. Join the conversation on Twitter by following @dailystache or yours truly, @DevOnSports. This homestand...
The Philadelphia Phillies are trying to stay positive despite being on the verge of tying their longest losing streak of the season. A matchup with the New York Mets' Jonathon Niese may not help them start feeling better. After an outstanding June, Niese will try to begin this month with a season-high third straight win Tuesday night at Citi Field. Philadelphia (36-45) managed...
The Mets look to get back on the winning page today as they open up a three game set against the Phillies in Citi Field. If records for July were held constant, this three game set, and the next (Cubs) will be the only 6 games the Mets will play against teams below .500. Anyway, the Phillies will send out Vance Worley today to take on Jon Niese. Niese is 6-3 on the season with a...
Vance Worley of the Philadelphia Phillies is the youngster in the rotation.  How do other young divisional studs match-up with him?  The Apocalyptic Horsemen Stats are in my recent coverage linked below. TAL'S HANDY STATS   WELCOME, NEWCOMERS: I am alternating a game-day 2012 ERA For The NL East and a 2012 ERA For The MLB 5. See link section below. In each publication, the number...
The New York Mets (44-37) defeated the Philadelphia Phillies (36-46) last night by a score of 11-1. The Mets now find themselves alone in second place in the NL East, 3.5 GB the Nationals. Winning Pitcher: Jon Niese (7-3, 3.35) pitched eight innings, allowing one run on three hits and two walks. However, he only had three strikeouts, which is rare for Niese when he pitches a...
Daniel Murphy strokes his second double in Mets 11-1 win over the Phillies on Tuesday night at Citi Field. On the eve of the Fourth of July, the Mets bats exploded for fifteen hits tonight and beat up the Philadelphia Phillies 11-1 in a sold out Citi Field. Jon Niese pitched a gem of a game going a full eight innings and holding the Phillies to just one run on three hits while...
Philadelphia Phillies (36-45) v. New York Mets (43-37)[Look at those damn records. Sheesh.]Pitching Matchups:Tuesday, 7:10 - Vance Worley v. Jon NieseWednesday, 1:10 - O-fer Lee v. Chris YoungThursday, 7:10 - Cole Hamels v. RA DickeyMuts Batting:Runs - 365 (8th)Avg - .257 (14th)Slug - .394 (19th)Jason Bay is back! Of course, he's 2-25 since his return and .187 overall for the...
MLB News

Delivered to your inbox

You'll also receive Yardbarker's daily Top 10, featuring the best sports stories from around the web. Customize your newsletter to get articles on your favorite sports and teams. And the best part? It's free!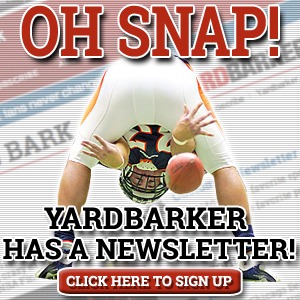 Latest Rumors
The Backyard

Today's Best Stuff

For Bloggers

Join the Yardbarker Network for more promotion, traffic, and money.

Company Info

Help

What is Yardbarker?

Yardbarker is the largest network of sports blogs and pro athlete blogs on the web. This site is the hub of the Yardbarker Network, where our editors and algorithms curate the best sports content from our network and beyond.