The April 15th, 2013 edition of daily news for the Los Angeles Angels including Madson making big strides in rehab, Aybar and Jepsen to the DL, Roth and Shuck called up and much more... The Story: Ryan Madson is throwing at 100% and made it through three bullpen sessions last week. The Monkey Says: It sure sounds like he is getting close to going out on a rehab assignment, but the team is still being cautious about setting any expectations. I'm sure they want it to be soon because they basically don't have a righty in middle relief that they trust in a high leverage situation right now. The Story: Erick Aybar and Kevin Jepsen were placed on the disabled list with LHP Michael Roth and OF J.B. Shuck being called up to take their spots. The Monkey Says: Jepsen had been trying, and failing, to pitch through arm soreness. Hopefully he can get healthy and back to the pitcher he was in the second half of last season. Aybar clearly just wasn't healing quickly and with Callaspo ailing too, the Angels were running out of warm bodies to fill out the lineup. The big shock here is calling up Roth, a 2012 draft pick that doesn't even have 30 innings of minor league experience. He obviously performed well in his first game, but I still question the wisdom of rushing him and adding yet another lefty to the bullpen when Jepsen's absence makes Dane De La Rosa the team's top righty setup man. Yikes. In an earlier move that I didn't get to, the Halos also promoted Luis Jimenez, and I'm wondering if he might not stay up for a long time since the team clearly doesn't ever want to have to play Andrew Romine and Brendan Harris at the same time. The Story: Scott Cousins was designated for assignment to create a spot on the 40-man roster for Roth. The Monkey Says: Someone had to go. Cousins is nice organizational depth, but he was DFA'd three other times in the off-season, so he obviously isn't anyone the league feels is a hot commodity. He may very well clear waivers and stay at Salt Lake. The Story: The Angels signed veteran pitcher Kip Wells to a minor league contract. The Monkey Says: Well is 36 and terrible. It is kind of scary that they felt the need to sign him. The Story: Mike Scioscia is a manager on the hot seat, but Jon Heyman believes it more likely that Scioscia survives the season and gets traded. The Monkey Says: That never occurred to me, but that makes an incredible amount of sense. We are still a long ways away from where the team would look to make a change (I can't imagine Moreno firing Scioscia mid-season), but if the Halos come up short again this season, it seems likely that both sides would want to possibly part ways. The Story: The Angels deny the rumor that they are exploring signing Francisco Rodriguez. The Monkey Says: A few teams were kicking the tires on K-Rod recently. I don't like the guy, but at this point I'm in favor of anything that gives the Angels something resembling a decent right-handed middle reliever. The Story: T.J. Simers cares less about the Angels' struggles and more about their decreasing affordability and entertainment value. The Monkey Says: Do I really even need to comment? If you feel like being trolled, click the link. Otherwise I don't care. The Story: The Angels are in trouble due to rotation depth and performance issues. The Monkey Says: Don't worry, this isn't the alarmist piece so many are writing. There are real concerns here with Weaver out, obviously, but also with C.J. Wilson not being remotely sharp right now, Joe Blanton struggling mightily and the jury is still out on Jason Vargas and Tommy Hanson. I think everyone is certain the lineup will come around, but the rotation is an entirely different story. The Story: Garrett Richards could be the one to save the Angels rotation. The Monkey Says: He looked decent in his first start, but it is concerning to me that he fanned just one batter and that was against the whiff-happy Astro lineup. He had been missing a lot of bats in relief, but for some reason he has not been able to translate that to his starts thus far in his career and it is preventing him from becoming a legitimate mid-rotation starter. The Story: Comparing the slow starts of two high-profile teams: the Jays and Angels. The Monkey Says: There has never been a more inevitable column though I do appreciate the whimsical style. The Story: Bryce Harper is out to prove he is better than Mike Trout. The Monkey Says: Harper doesn't say that, but Rosenthal cobbled together enough circumstantial evidence to support his claim strictly so he could continue this manufactured narrative that Harper and Trout are somehow bitter rivals. The Story: Rangers' announcer Tom Grieve took a shot at Anaheim not being a baseball town since Angel fans recently booed their team. The Monkey Says: The criticism is fair, though I don't think anyone ever said Texas wasn't a baseball town because they boo, but rather because they like football better. Which is still totally true. The Story: Trading Peter Bourjos might be the best quick fix for the Angels. The Monkey Says: Nothing says panic like suggesting major trades 12 games into the season. [follow]
Original Story:
http://www.monkeywithahalo.com/2013-a...
PLAYERS:
Ryan Madson
,
Erick Aybar
,
Kevin Jepsen
,
Michael Roth
,
Luis Jimenez
,
Andrew Romine
,
Brendan Harris
,
Scott Cousins
,
Kip Wells
,
Mike Scioscia
,
Francisco Rodriguez
,
CJ Wilson
,
Joe Blanton
,
Jason Vargas
,
Tommy Hanson
,
Garrett Richards
,
Bryce Harper
,
Mike Trout
,
Peter Bourjos
TEAMS:
Los Angeles Angels
,
San Diego Padres
,
Washington Nationals
MORE FROM YARDBARKER
MLB News

Delivered to your inbox

You'll also receive Yardbarker's daily Top 10, featuring the best sports stories from around the web. Customize your newsletter to get articles on your favorite sports and teams. And the best part? It's free!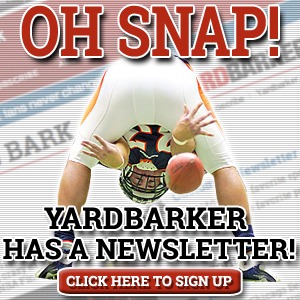 Latest Rumors
Best of Yardbarker

Today's Best Stuff

For Bloggers

Join the Yardbarker Network for more promotion, traffic, and money.

Company Info

Help

What is Yardbarker?

Yardbarker is the largest network of sports blogs and pro athlete blogs on the web. This site is the hub of the Yardbarker Network, where our editors and algorithms curate the best sports content from our network and beyond.