Found January 17, 2012 on Mets360.com:
Who is the best position player in Mets history? The immediate answer is Darryl Strawberry although a quick look at the record book shows that Jose Reyes and David Wright also deserve consideration for that honor. Let's look at their overall lines and then break the players down by categories. Rk Player R Age G PA AB H 2B 3B HR RBI BB SO HBP SB BA OBP SLG OPS 1 Jose Reyes 735 20-28 1050 4840 4453 1300 222 99 81 423 333 509 7 370 .292 .341 .441 .782 2 David Wright 699 21-28 1106 4782 4161 1248 281 17 183 725 535 897 33 151 .300 .380 .508 .887 3 Darryl Strawberry 662 21-28 1109 4549 3903 1025 187 30 252 733 580 960 26 191 .263 .359 .520 .878 Provided by Baseball-Reference.com: View Play Index Tool UsedGenerated 1/17/2012. Average Wright – 2nd Reyes – T 5th Strawberry – Not in top 10 OBP Wright – 4th Strawberry – 10th Reyes – Not in top 10 SLG Strawberry – 2nd Wright – 3rd Reyes – Not in top 10 Games Strawberry – 7th Wright – 8th Reyes – 1
Original Story:
http://feedproxy.google.com/~r/Mets36...
THE BACKYARD
BEST OF MAXIM
RELATED ARTICLES
Mets third baseman David Wright took questions from reporters during his second annual Vegas Night charity event. Andy McCullough spoke to Wright who spoke a little about his legacy. "I've never been one that wanted to make every last dollar that I could playing this game. I'm obviously very fortunate where if God forbid I got hurt tomorrow, I should be OK financially. But...
I went to one of Carlos Beltran's last home games as a Met against the Cardinals and there was a large contingent of fans in right field, in fact the crowd was larger then what had become normal in June/July. Many have questioned why Jose Reyes wasn't traded at the deadline, most feel we would have received more in return from a trade then the two picks.  The same rumblings...
Paul Hoynse of the Cleveland Plain Dealer fielded a question about the Tribe dealing for David Wright in his mailbag feature. Hey, Hoynsie: Just was watching the MLB Network and they suggested the Tribe make a run at David Wright. Matching Lonnie Chisenhall and a couple young pitchers such as David Huff and Corey Kluber could match up well. – Chris Zanon, Canton Hey, Chris: Like...
The reality of trading David Wright is you probably won't get the type of haul the Rangers received for Mark Teixeira back in 2007. Prospects have become one of the most overvalued commodities in the game today. Teams ask for A-list prospects for B-level talent, and teams with A-level talent more than often see offers with B-prospects as the centerpiece. That's why making...
After posing this question via twitter, a debate ensued between myself and several Met bloggers including our own Joe D. and Brandon Butler. I thought I would ask the MMO faithful this same query: Would you do anything to sign Josh Hamilton next winter? Even if it meant losing David Wright? Personally, I think it is something to consider. Now that the Rangers have inked Japanese...
According to Andy McCullough of The Star-Ledger, David Wright has not spoken to Fred Wilpon since he called Wright to apologize for his comments made in the New Yorker. Via The Star Ledger: Wright said Friday that he has not spoken with Fred Wilpon since the CEO called to apologize. He remains respectful toward his employers, who believe the impeding sale of several minority shares...
  Construction has been ongoing all off season.  As you can see this ball park will still be expansive, but it will just be a little more hitter friedly.  Rememeber those balls that David Wright used to hit out to right center field in Shea, well he may be able to do that once again now that it is no long 415 feet at Citi Field. The dimensions of the home run line will all be...
Featuring the best Mets comments from the NJ.com community
Back again with two more gems from the Baseball Hall of Fame's Shop. While going through their merchandise, I ran across these two items. With this hat and this shirt, you can remember the good times when the thought of a Mets dynasty in the NL East was a little less than a crazy pipe dream, Willie Randolph, a young David Wright and Jose Reyes, a 40 homer machine in Carlos Beltran...
Mets News

Delivered to your inbox

You'll also receive Yardbarker's daily Top 10, featuring the best sports stories from around the web. Customize your newsletter to get articles on your favorite sports and teams. And the best part? It's free!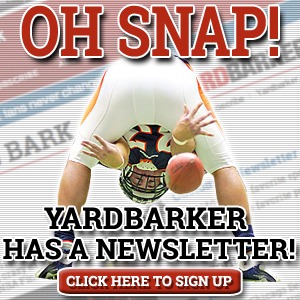 Latest Rumors
The Backyard

Today's Best Stuff

For Bloggers

Join the Yardbarker Network for more promotion, traffic, and money.

Company Info

Help

What is Yardbarker?

Yardbarker is the largest network of sports blogs and pro athlete blogs on the web. This site is the hub of the Yardbarker Network, where our editors and algorithms curate the best sports content from our network and beyond.