Found September 06, 2012 on The Outside Corner:
If any one of us in the real world were to publicly go off on our bosses, we'd be fired that very day with no questions asked and likely blackballed from the industry in which you worked. After all, nobody wants to hire someone with a reputation for undermining the very people who sign the checks at the end of the day. If you're a professional baseball player, particularly a pitcher with more than a modicum of talent, you'll receive a slap on the wrist. Sure you might receive a pink slip, but there's undoubtedly another (and potentially better) job awaiting you. Chris Perez becomes the latest example of this with his recent tirade against Indians management. Perez, who has admittedly never been known for being a wallflower, unleashed the second most controversial rant of Wednesday with this tirade against Indians ownership. Take it away, CBSSports.com: "It's not just ownership," Perez said. "They don't make trades. It's the GMs. It goes han...
Original Story:
http://www.bloguin.com/theoutsidecorn...
THE BACKYARD
BEST OF MAXIM
RELATED ARTICLES
Chris Perez is not afraid to speak his mind. Since the start of the season, the Indians closer has emerged as one of the most outspoken players in all of baseball. When you take an outspoken person and combine him with a 5-24 record in the month of August, you're asking for trouble. Whether the Indians front office has been asking for it or not, Perez decided to give it to them...
'Tis the season for Major League Baseball meltdowns. While Bobby Valentine was threatening to punch Glenn Ordway in the face on Wednesday afternoon, Indians closer Chris Perez had some pretty interesting things to say, too. While Valentine was criticizing the media and the like, it was Perez who went after his bosses. Bold move, no doubt, especially when you consider, you know...
In an interview with FOX Sports' Jon Morosi, Cleveland Indians All-Star closer Chris Perez was asked to discuss the difference between his team and the Detroit Tigers. He obliged, and rather handsomely. "Different owners," said Perez.  "It comes down to that. They (the Tigers) are spending money. He (Ilitch) wants to win. Even when the economy was down (in Detroit), he...
  Scoring Summary Bot 1st: Detroit - M. Cabrera homered to deep right, A. Jackson scored Top 4th: Cleveland - M. Brantley singled to right center, J. Kipnis scored, C. Santana to second Bot 8th: Detroit - A. Dirks tripled to right, A. Jackson scored - M. Cabrera hit sacrifice fly to right, A. Dirks scored - P. Fielder homered to deep left - J. Peralta...
Rather than getting started on a live-blog halfway through the game (I gotz scheduling issues, yo) let's try to get a more traditional recap into the books. The Indians were coming off their first consecutive wins against the same team since the Fourth of July, when the Indians took the last two in a three game set from the Angels.  Last night then presented a test of epic proportions...
Ubaldo Jimenez was once a terrific young starting pitcher for the Colorado Rockies. He had tremendous raw talent and pitching acumen to boot. If harnessed, he figured to miss bats, keep the ball on the ground and limit walks while remaining on the effectively wild side. He could dial it up to 96 mph — average fastball velocity of 95.8 mph in 2007 — and threw a top-notch, looping...
Name: Manuel Aristides Onelcida Ramirez Position: Right Field Nick Name: Man-Ram Number: 24 Tribe Time: 1993-2000 DOB: 05/30/1972 Accolades: 3 Time Silver Slugger (1995, 1999-2000), 4 Time All-Star (1995, 1998-2000), 2nd Place Rookie of the Year (1994), Top 10 MVP (1998-2000) Stats G AB R...
It's been awhile since we've done one of these, so, if for no other earthly reason than to prove that someone is watching these games, let's get off a live-blog. 7:38 PM – Getting started late, which, if you're new to these things, is nothing new for me. But believe it or not, the Indians have the early lead in this one. In the top of the second, Santana leads off with...
The week leading up to the start of the NFL regular season has provided Cleveland with a stark juxtaposition in terms of words and reaction. As a handful of our nation's best orators take to the stage in Charlotte, North Carolina, amidst the pomp and circumstance and Springsteen, those sequestered in Cleveland, Ohio have felt words, albeit more regionalized, reverberate though...
After two straight losses to the Cleveland Indians left plenty scratching their heads, the streaky Detroit Tigers finally put together enough offense late to get the job done. Doug Fister was strong, Miguel Cabrera contributed three RBI's and the Tigers … Continue reading →
It is easy to complain about your favorite team's plan as a fan. You can suggest that the New York Mets need to operate at a higher payroll. The same could be said if you are a fan of the San Diego Padres or Houston Astros. You can also suggest that the teams don't add payroll; simply stay where they are at and let "prospects" (and I put quotations around prospects because...
Outspoken Cleveland Indians closer Chris Perez criticized team management this week for not spending the money needed to make the club a contender. The Minnesota Twins signed one of the players that Perez wishes was in an Indians uniform, but not even the addition of slugger Josh Willingham in the offseason has kept the Twins out of the AL basement. Willingham could return to the...
MLB News

Delivered to your inbox

You'll also receive Yardbarker's daily Top 10, featuring the best sports stories from around the web. Customize your newsletter to get articles on your favorite sports and teams. And the best part? It's free!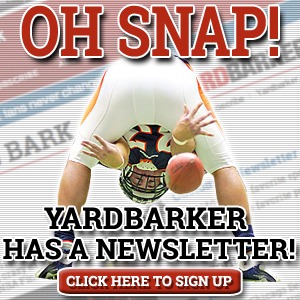 Latest Rumors
Best of Yardbarker

Today's Best Stuff

For Bloggers

Join the Yardbarker Network for more promotion, traffic, and money.

Company Info

Help

What is Yardbarker?

Yardbarker is the largest network of sports blogs and pro athlete blogs on the web. This site is the hub of the Yardbarker Network, where our editors and algorithms curate the best sports content from our network and beyond.