Found October 31, 2011 on Fox Sports Ohio:
PLAYERS:
Grady Sizemore
,
Roberto Hernandez
,
Derek Lowe
,
Shin-Soo Choo
,
Ubaldo Jimenez
,
Justin Masterson
,
Josh Tomlin
,
Danny Haren
,
Justin Verlander
,
Felix Hernandez
,
CC Sabathia
,
Jered Weaver
TEAMS:
Cleveland Indians
,
Atlanta Braves
,
Los Angeles Angels
,
Detroit Tigers
,
Seattle Mariners
,
New York Yankees
Teams looking to take a chance on a center fielder now can ponder the Grady Sizemore option. The Cleveland Indians pondered and decided Sizemore was not worth keeping at 9 million. The oft-injured center fielder has played just 210 games the past three seasons, so the Indians declined to pick up Sizemores option. That means the one-time Sports Illustrated cover boy is on the open market. The Indians did, though, retain the services of starting pitcher Fausto Carmona -- proving yet again how difficult it is to find major league starting pitchers. To hammer that point home, the Indians went out and traded for a 38-year-old starting pitcher -- Derek Lowe from Atlanta. Sizemores future will be interesting. He already had the chance to re-sign with the Indians, but chose to see what the market might bear. Antonetti admitted talking to Sizemore, but declined to be specific. Presumably the team offered Sizemore a contract that would have reduced his salary and added incentives so hed make back what he lost if he stayed healthy. Sizemore preferred to test the market. If he does not find a suitor, the Indians and Sizemore are both interested in a return. He has the benefit now of understanding what the market is and what some of his alternatives might be, Indians GM Chris Antonetti said, but Im confident well be one of his alternatives. It only takes one team to ruin that scenario. While Sizemore might not be able to take the grind of being an every-day center fielder anymore -- he hit a measly .224 in 2011 -- he could be a very valuable left fielder for a team that does not need him to play 155 games. If that team is in a money-rich market, all the better for Sizemores chances to sign elsewhere. The Indians are a team that will have to give raises to several players (among them Shin Soo-Choo) and a team with a limited player budget. Spending 9 million on a guy who might or might not play doesnt add up. Sizemore has had five surgeries the past three years, the most serious a microfracture procedure on his knee. The danger in letting Sizemore test the market is that he regains his old form for another team. At 29, if he did stay healthy, he has many good years left. And every one of those good years would make the Indians -- and their fans -- gnash their teeth. But there is no guarantee. And the evidence from Sizemore the last three seasons has not been positive. Antonetti said it simply: The Indians wanted to keep him. They still want to keep him. But given their salary limitations they dont want to pay him the option figure, which is 9 million. Lowe and Carmona prove that ERAs mean far less in baseball than innings pitched, because both are reliable starters when it comes to taking their turn. How they pitched last season is quite another story. Lowe has 166 wins in 15 major league seasons. As recently as 2010 he was 16-12, and in 09 he was 14-11. Last year was quite a different story. In fact, Lowe had a Carmona-like season, going 9-17 with a 5.05 ERA and contributing mightily to Atlantas September collapse by going 0-5 with a 9.50 ERA in the final month. The Indians admit there is a risk that an aging Lowe may be a declining Lowe, but they think its worth the risk. They look at the fact that Lowe has never been on the major league disabled list, and that he has made 32 starts and pitched at least 180 innings in every season since 2002. He becomes the fifth member of the starting rotation -- along with Ubaldo Jimenez, Justin Masterson, Josh Tomlin and Carmona. We feel we were able to add a quality, durable major league starter to our rotation, Antonetti said. The Indians initiated trade talks with Atlanta, and the Braves were willing to move Lowe -- to the point that Atlanta will pay 10 million of Lowes 15 million salary. Antonetti said some of Lowes problems with Atlanta were caused by the defense behind him. The outcomes are not always within his control, Antonetti said. Carmona will be paid 7 million because he made 32 and 33 starts the previous two seasons. The AL high for starts last season was 34, and in 2010 was 35. The AL guys who started 34 games last season with at least five years experience: Dan Haren (8 million) and Justin Verlander (12.85 million). The guys with similar experience who had 35 starts in 2010: Felix Hernandez (7.2 million), CC Sabathia (24.2 million) and Jered Weaver (4.26 million). Then theres Lowe, who made 34 starts and earned 15 million in Atlanta. So Carmonas salary is not outrageous given the importance of the innings pitched number. What the Indians have to hope is the quality of the innings pitched improves from last season, when he had a 5.25 ERA and lost twice as many as he won in going 7-15. (The Indians are not phased by the fact two of their starting five had ERAs above five and well-below .500 won-lost records). Fausto has demonstrated hes a very durable and valuable major league starting pitcher, Antonetti said. Despite his inconsistencies, we believe he possesses all the things necessary to be a major league starter.
Original Story:
http://www.foxsportsohio.com/10/31/11...
THE BACKYARD
BEST OF MAXIM
RELATED ARTICLES
Reports have been circulating the rumor mill about the Red Sox having interest in often-injured outfielder Grady Sizemore. According to Michael Silverman of the Boston Herald, Sizemore would be interested in a corner outfield position if it is the right fit. Now, the question remains, is Sizemore the right fit? There is an argument to be made for both sides. The bad: Sizemore has...
The Cleveland Indians shook up their roster Monday, declining the option on outfielder Grady Sizemore while bolstering their starting rotation with the acquisition of Derek Lowe from Atlanta.The oft-injured Sizemore was slated to make $9 million next season. The 29-year-old batted just .224 with 10 home runs and 32 RBIs in 71 games with the Indians last season.Cleveland received...
The Mets have made a string of bad signings when it comes to aging, injured, unproductive  or otherwise scarred players. Moises Alou, Julio Franco, Oliver Perez, Luis Castillo and Guillermo Mota. We could spend all day adding to the list. It isn't a great free-agent market, but there's a name on the list worth rolling the dice with despite his recent injury history. The Cleveland...
Following a weekend that was dominated by football both extremely fortunate and abhorrently banal, the Cleveland Indians took over the headlines following their decision to part ways (at least in the meantime) with longtime outfielder Grady Sizemore while bolstering their rotation via the likes of Fausto Carmona's club option and trading for veteran right-hander Derek Lowe.  Addressing...
Cleveland Indians Grady Sizemore fails to make a diving catch on a hit by Alex Rodriguez during the ninth inning of the Indians MLB American League baseball game in Cleveland, Ohio July 6, 2011. REUTERS/Aaron Josefczyk (UNITED STATES – Tags: SPORT BASEBALL) Grady Sizemore is now a free agent. The Cleveland Indians declined to pick up Sizemore's $9 million option for 2012....
As a baseball blogger you get a unique perspective into the way your team's fan base thinks, how they react to certain ideas, and perhaps most important, what really pisses them off. One thing I've noticed about Nats fans, which I've never really understood, is how much they really hate failed experiments. So much to the point, that they sometimes can get aggravated over the...
Exercised RHP Fausto Carmona's $7 million option for 2012. [10/31] Traded for RHP Derek Lowe. [10/31] By exercising their option on Carmona and trading for Derek Lowe, the Indians have assembled a rotation that might as well be referred to as the League of Extraordinary Groundballers; last season, Lowe, Justin Masterson, and Carmona ranked third, eighth, and ninth, respectively...
Derek Lowe has been traded to the Cleveland Indians in a deal where the Atlanta Braves get rid of arguably their most overpaid player. In return, the Braves received minor leaguer Chris Jones. In addition to Lowe, the Indians got $10 million toward the $15 million Lowe is due next season. The Indians are obviously hoping Lowe can bounce back. The former ace for both the Boston Red...
The Atlanta Braves traded Derek Lowe to the Cleveland Indians in exchange for a minor league pitcher, SI.com has confirmed.
A person familiar with the trade says the Cleveland Indians have acquired pitcher Derek Lowe from the Atlanta Braves for a minor league pitcher.
A person familiar with the trade says the Cleveland Indians have acquired pitcher Derek Lowe from the Atlanta Braves for a minor league pitcher. Lowe, who has 166 career wins, was acquired Monday for left-hander Chris Jones, said the person who spoke to The Associated Press on condition of anonymity because the deal is not finalized.
MLB News

Delivered to your inbox

You'll also receive Yardbarker's daily Top 10, featuring the best sports stories from around the web. Customize your newsletter to get articles on your favorite sports and teams. And the best part? It's free!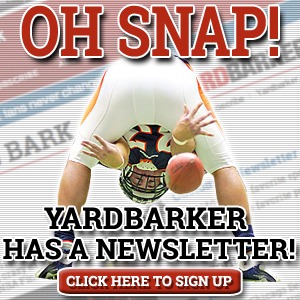 Latest Rumors
The Backyard

Today's Best Stuff

For Bloggers

Join the Yardbarker Network for more promotion, traffic, and money.

Company Info

Help

What is Yardbarker?

Yardbarker is the largest network of sports blogs and pro athlete blogs on the web. This site is the hub of the Yardbarker Network, where our editors and algorithms curate the best sports content from our network and beyond.