Found March 05, 2013 on Fox Sports Midwest:
JUPITER, Fla. - Mike Matheny would gladly take the version of Pete Kozma the Cardinals saw in September and October if he's needed to play significant time this year with Rafael Furcal out. "I think anybody would," Matheny said. The 35-year-old Furcal has been shut down from all baseball activities due to renewed discomfort and pain stemming from a partially torn ligament in his right elbow that forced him to miss the last month of the regular season and playoffs last year. And Kozma, just like he did when Furcal went down last fall, is expected to get the first shot at everyday playing time as his replacement. "You have to look at probably the best baseball we played was when we had Pete," Matheny said. "I think that's very encouraging and exciting about what it could potentially look like going forward but we'll just continue to watch and see how things go." Kozma, a former first round pick by the Cardinals in the 2007 draft, has just a .236 career batting average in more than 2,400 at-bats the past six seasons. He was hitting just .232 for Triple-A Memphis at the time of his promotion on August 31. But he somehow transformed into an All-Star when he took over for Furcal, hitting .333 (24-for-72) with five doubles, three triples, to home runs and 14 RBI in 26 games to finish the regular season. He hit a key three-run homer in Game 3 of the Division Series in Washington before recording the game-winning and series-clinching hit to complete the Cardinals' historic comeback in the ninth inning of Game 5. And his strong finish to 2012 has given him a newfound confidence that he didn't have earlier in his minor league career. "I think he looks like a different player," Matheny said. "But it didn't take long, kind of as soon as we gave him a chance last year he looked like a different player. He never looked overwhelmed. He looked like he could play the position and I don't care who you are or how long you've been around but you get a little success and that typically sets you up for more. "I think he just proved to himself what I think he always new and wanted to prove to everybody else that he could play at this level." Asked about an increased confidence level based on his finish, Kozma said, "Definitely. From what I did at the end of last season, just build off of that, see what I did, check out the video and carry it over to this year." Kozma had three hits in Sunday's game in Viera against the Nationals and enters Tuesday's off day hitting .409 through the first ten games of the spring. Newcomer Ronny Cedeno also figures to get a chance at winning the starting shortstop job in Furcal's absence but what Kozma did down the stretch would appear to put him in the lead at this point. "I don't know what he's thinking about but if he's putting me in the lineup then I'm definitely going to go out there and give it my best shot," Kozma said. "It's definitely good to get in there. "Whenever Mike puts me in the lineup to start or whatever, I'm just trying to get some reps in and definitely take that time and take advantage of whenever I get put in the game." Cedeno, an eight-year big league veteran with the Cubs, Mariners, Pirates and Mets, has the experience factor on his side. He's played 779 big league games and taken 2,292 at-bats in the Major Leagues compared to just 42 games and 89 at-bats for the 24-year-old Kozma. But Cedeno is just 2-for-16 to start the spring and has looked shaky on a couple of throws in the field. "It's very frustrating and very sad because he's a good teammate," Cedeno said of Furcal's injury. "I don't make the decision so I'm going to try and do the best I can and try to get an opportunity from Mike whenever he needs me. "First thing I'm trying to figure out is I'm trying to make an adjustment at the plate. My timing is off a little bit. I'm getting better, it's part of spring training, working on what I need to get ready for the season." Asked to evaluate his spring so far Kozma said, "I think I've done alright. Defensively has been a little shaky. I haven't taken balls off the bat in a while so that's coming along. I'm feeling better every day, looking at at-bats. I feel very comfortable in the box and I'm seeing the ball well right now." Both figure to get plenty of time at shortstop this spring. Ryan Jackson could get a look as well and second baseman Daniel Descalso, who has looked impressive at shortstop in the past, could get thrown into the mix depending on how Matt Carpenter progresses at second base. Luckily the Cardinals have almost a month before opening the regular season April 1 in Arizona. And they plan on taking as much time as it needs to figure out their best option. Right now that appears to be Kozma.
Original Story:
http://www.foxsportsmidwest.com/03/05...
THE BACKYARD
BEST OF MAXIM
RELATED ARTICLES
Last September, with shortstop Rafael Furcal out and fill-in Pete Kozma excelling beyond anyone's expectation, the St. Louis Cardinals eked out the last wild card spot and came to within one win of the World Series. Fast forward six months and the club is in almost the exact same situation with its middle infield. Furcal's elbow still has him sidelined indefinitely. Kozma remains...
JUPITER, Fla. Jason Motte has so much confidence in Yadier Molina that hed throw a curveball in any count if his catcher signaled for one with him on the mound. And thats saying something for a guy who doesnt even have a curveball. "Id say OK and flip one up there if he called it," Motte said. "And Id do it with 100 percent confidence." Its been a constant...
Courtesy: Cardinals Media Relations JUPITER, Fla. The St. Louis Cardinals announced today that they have re-assigned catchers Adam Ehrlich and Jesus Montero and infielder Starlin Rodriguez to minor league camp. All three players were non-roster invitees. Todays roster move reduces the number of players in camp to 55, however four of those players have departed for the World Baseball...
Courtesy: Cardinals Media Relations JUPITER, Fla. The St. Louis Cardinals announced today that Cardinals great Willie McGee is joining the team as a Special Assistant to the General Manager and will focus his attention on the minor leagues. McGee, 54, spent time in Cardinals Spring Training camp last month, serving as a Special Instructor. "We are pleased to announce Willies...
The 2013 World Baseball Classic is in full swing, and that means you may not see all of your favorite St. Louis Cardinals' players down in Jupiter this spring training. Obviously though, Cardinal fans are some of the most dedicated fans in the world, and they will want to know what every single player is doing, not just the team. Fear not! This complete breakdown will let you...
St. Louis Cardinals shortstop Rafael Furcal was supposed to make his 2013 Spring Training debut in the field over the weekend. Now he may not be playing at all in 2013.  The veteran 35-year-old shortstop suffered a set back in the rehab of his partially torn ligament in his throwing arm and the news is obviously not good [via Fox Sports Midwest]:  "He's just not...
Jake Westbrook showed no ill effects of the bruised knee that forced him to leave his first spring start after one inning, limiting the Miami Marlins to a run and four hits over three innings of the St. Louis Cardinals' 7-2 win Wednesday. Matt Holliday had a two-run homer, one of five long balls for the Cardinals. Top prospect Oscar Taveras put St. Louis on top in the second...
JUPITER, Fla. (AP) --Knee fine, Jake Westbrook got down to business. And he enjoyed it. Westbrook showed no ill effects of the bruised knee that forced him to leave his first spring start after one inning, limiting the Miami Marlins to a run and four hits over three innings of the St. Louis Cardinals' 7-2 win Wednesday. "Getting my work in and getting the allotted innings...
Today, we hit the NL Central. Can the Cubs start down the road to respectability? Will the Cardinals miss Chris Carpenter? Are the Pirates ready to put together a full season? And what impact does the loss of Houston have on expectations for the five teams that remain? Tune in at Eastern/2 Pacific and chime in on Facebook or @doviddobin on Twitter.
Four-time All-Star and 1985 Most Valuable Player Willie McGee to become a St. Louis Cardinals special assistant.
VIERA, Fla. Cardinals manager Mike Matheny will have an epidural shot Monday to try and help relieve severe pain stemming from a ruptured disc in his back. Matheny could eventually be forced to undergo surgery if the condition does not improve. The pain increased in recent days when the disc ruptured and one of the particles began pushing up against a nerve. "Today is going...
Cardinals News

Delivered to your inbox

You'll also receive Yardbarker's daily Top 10, featuring the best sports stories from around the web. Customize your newsletter to get articles on your favorite sports and teams. And the best part? It's free!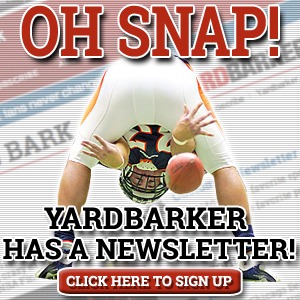 Latest Rumors
The Backyard

Today's Best Stuff

For Bloggers

Join the Yardbarker Network for more promotion, traffic, and money.

Company Info

Help

What is Yardbarker?

Yardbarker is the largest network of sports blogs and pro athlete blogs on the web. This site is the hub of the Yardbarker Network, where our editors and algorithms curate the best sports content from our network and beyond.