Could the Atlanta Braves Evan Gattis be a flash in the pan, or is he for real?  People wondered the same thing about golfer John Daly, another enormously talented athlete with a colorful past, when he charged onto the national stage in 1991. Over the years in major league baseball, we've all seen flashes in the pan.  Guys who come up and have instant success, sometimes for a few weeks, maybe even a year.  They may make the cover of Sports Illustrated, or even win Rookie of the Year.  Then they fade away into oblivion. Joe Charboneau, Kevin Maas and Bobo Holloman are a few names that come to mind.  Holloman is considered by many to be the all-time greatest major league baseball flash in the pan.  He was a 29-year old rookie in 1953, who threw a no-hitter in his first major league start, then was out of the league for good three months later. Evan Gattis is a guy I think many fans are pulling for to succeed.  Not just baseball fans, but sports fans in general.  Gattis reminds me of a baseball version of golfer, John Daly.  A guy who has had his struggles in life, and through those struggles has become "one of us".  People everywhere can relate to Evan Gattis. Golf and baseball are similar in that they both have swings, but where John Daly and Evan Gattis have similarities in their personal lives, their swings are similar only in the power they generate, not in the mechanics. Gattis has a short, fundamentally sound swing that generates tremendous bat speed and power.  He doesn't over think the pitcher or the situation. He basically sees the ball and attacks.  In contrast, John Daly has a long, loopy golf swing that is difficult to duplicate. Another Daly comparison…when Daly burst on the scene by winning the PGA Championship at Crooked Stick Golf Club in Carmel, Indiana in 1991, his caddie would hand him his driver on the tee and simply say, "KILL!"  I think that is Gattis' approach at the plate, and it works well for him. So will Evan Gattis be a flash in the pan?  Based on pure talent, I will be very surprised if Evan Gattis does not have a successful major league career.   The only question mark I see is the same for every professional athlete who has enormous talent.  When the success comes,  can that player handle it off the field? John Daly has had success in golf, but has struggled throughout his career to "keep his life in the fairway."  Only time will tell if the demons that Gattis encountered in his youth resurface.  My guess is that a guy who slept in a van for three years should be fine. The post Is Evan Gattis Baseball's John Daly? appeared first on Atlanta Bullpen.
Original Story:
http://feedproxy.google.com/~r/Atlant...
MORE FROM YARDBARKER
Braves News

Delivered to your inbox

You'll also receive Yardbarker's daily Top 10, featuring the best sports stories from around the web. Customize your newsletter to get articles on your favorite sports and teams. And the best part? It's free!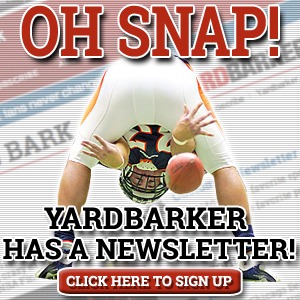 Latest Rumors
Best of Yardbarker

Today's Best Stuff

For Bloggers

Join the Yardbarker Network for more promotion, traffic, and money.

Company Info

Help

What is Yardbarker?

Yardbarker is the largest network of sports blogs and pro athlete blogs on the web. This site is the hub of the Yardbarker Network, where our editors and algorithms curate the best sports content from our network and beyond.