It's time for Satchel Paige Day in Major League Baseball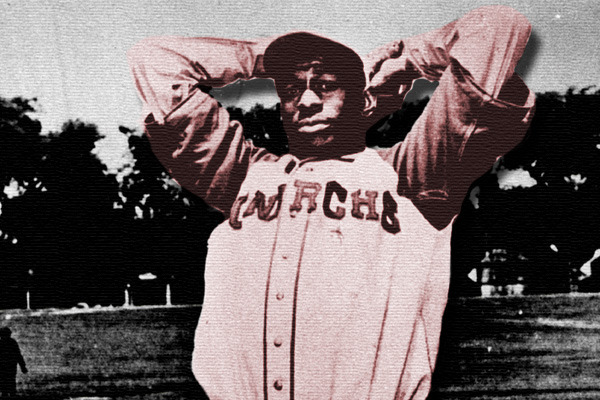 Satchel Paige of the Kansas City Monarchs, circa 1940.
Sporting News via Getty Images/Yardbarker Illustration 
As the corner turns to March, the spring picks up pace and the sounds of the national pastime begin ringing out again. The waning days of February also bring to a close yet another Black History Month and the reminders and reminiscing the month brings of the works of many great African-Americans throughout the nation's history. It is at the intersection of these two institutions that one can find both a striking reminder of cultural history and the sport. It also provides a chance to dig in to how that weathering institution will be remembered as more and more years gather in between the time and place and the future that lies ahead.

The cultural establishment that is in play here is the Negro Leagues, the various baseball leagues that housed the substantial gathering of African-American baseball talent that was excluded from Major League Baseball due to the vicious color barrier rulings that were upheld by the league. And while baseball's 1947 integration is celebrated appropriately, as Jackie Robinson's 42 is retired roundly throughout the league and April 15 (the day that he made his MLB debut) has been named in his honor, there is a legacy that lies decades before that historic day that needs to remain clear, present and relevant as well.

As Jackie Robinson Day becomes a more tenured tradition, it also is at risk of reaching representative redundancy. Another year, another date, another tip of the cap and move on. Yet if there is anything that cannot afford to be marginalized by the passing of calendars over the years, it is the joint importance of what and why the Negro Leagues still matter so much, even after coming to end over 60 years ago.

It is an existence that was triumphant and necessary, as well as defiant and proud. It is a group that overachieved even in its existence, as it battled the plights of limited financial reaches of the minority ownership of the time but still soldiered on through a strong network of loyalty, necessity and pure talent.

Many of the great players of the era have become figures of legend in some regard, modern-day Greek gods of sorts, whose accomplishments sound more to be fabrication than actual outcome. The stories of the mammoth clouts of Josh Gibson, landing in towns miles away the next day after he hit them. Or the speed of Cool Papa Bell rivaling that of Hermes, complete with winged feet to make sense of it all. Perhaps chiefly among them all is the eccentric efficiency of Satchel Paige, the ageless wonder who in his prime was able to work full innings without the benefit of a defense behind him — mainly because he called them out of the field himself, because he would rather strike out the side instead.
Dizzy Dean of the Cardinals poses with the Kansas City Monarchs pitcher Satcel Paige before an exhibition game at Wrigley Field in Chicago, Illinois. 
Reproduction by Transcendental Graphics/Getty Images
While these and many more legends have grown to enduring status, there should be legitimate concern that the reality of the conditions in which they occurred could be lost to time. In a country that is both fighting to be beyond racial divides and combating some clear polarizations that could reverse those efforts, the importance of the era that housed the Negro Leagues and the success that they ultimately bred deserves to be kept prominent and in current context. The idea that we are at a "finish line" of any sort regarding the Negro Leagues era, due to the integration mark being three decades behind us and the prime contributors enshrined into the Baseball Hall of Fame already, defeats the point. A greater understanding and appreciation of what came before Jackie made it over is needed, in the same way that the time before the Emancipation Proclamation stands out and is a reminder of how things once were.

Now, is baseball as serious of a matter as slavery and the national climate of those times? Of course not, and it would be asinine to associate the two. But more than any other sport, due to its age and establishment, baseball is more aligned with the history of race relations and social conditions than any other sport. Major League Baseball has a unique place in telling the story of the evolution of American society through its doors, thus it carries the ability to retroactively keep that awareness relevant by making an even greater point to highlight its own history — even by showcasing its prior missteps and corrections.

The MLB has done a great job of telling the post-mortem story of African-American inclusion in its ranks, but it is time to raise that relevancy by telling more of the backstory in greater depth. This can be singularly achieved by bringing forward one of the most renowned member of the Negro Leagues and designating recognition for him and the flag he carried for so long: the iconic Paige.
Leroy "Satchel" Paige was as far ahead of his time as any athlete in history. He was boastful, eccentric and dynamic; he was able to captivate fan bases and wow the greats of the game, both in his time and before. His sayings and stories endure as a part of the American sports lexicon. He named his pitches all sorts of fantastic titles ("jump ball" and "trouble ball" ring out much better than slider or curveball) and would ask batters what they wanted to hit before ultimately giving them just that and still coming out on top more often than not. Bob Feller, Dizzy Dean, Babe Ruth and Joe DiMaggio all say he was the greatest pitcher they ever saw, and he would have posted some eye-staggering numbers if he was permitted to compete in the Majors during his prime.

However, he was not, and that is where the story begins, as well as where the call for a Satchel Paige Day stands.

While highlighting the importance of the breakthrough that Robinson represented is forever important, highlight why that breakthrough was so important and longstanding is told better through the spectrum of spotlighting perhaps the best player who was blocked for much of his career. While there were many greats who never got to eventually see their careers reach the Majors, highlighting Paige shows both the tragedy of why he did not get to work in the Majors until past his 40th birthday and also why it is not as big of an issue as it may be seen either.

Despite the fact that the Negro Leagues' existence was necessitated by the color ban, it was far from a consolation league. There was great pride in the league by those who played in it, the fans that followed it and the communities that hosted it. The idea that this league was not a pride point and that there was only longing for recognition in the MLB is inaccurate and a point that is increasingly lost in history. By recognizing the star that Paige was and the reverence he commanded, it tells an entirely different story: an inspirational one that completes the story of African-Americans in baseball. By further highlighting Paige, we complete the story of baseball and further accent the rightful position of African-American history along with the game.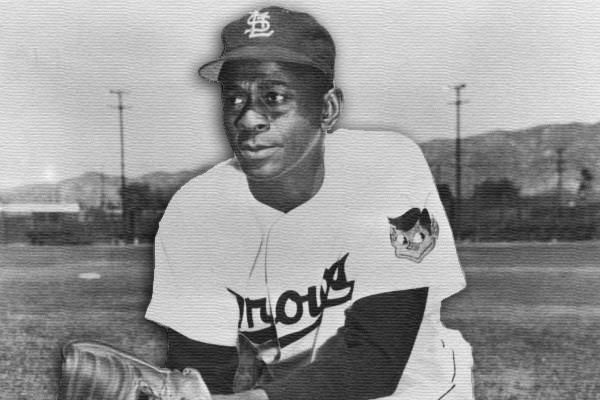 Satchel Paige, pitcher of the St. Louis Browns, poses for a portrait, circa 1950.
The Stanley Weston Archive/Getty Images
At a time when African-American participation in the game is at a post-integration all-time low, further exposure of the heritage of the game is greatly needed. It is also a time when there are still living participants who competed in both the Negro and Major Leagues who have names that can carry the esteem to speak to this divide, because they lived it. Being opportunistic in these times is not only needed; it's essential.

When would be the most opportune time to host such a recognition day ,and what is the best format to do it within? A common complaint from many African-American sports fans is that baseball is not relatable due to the lack of black stars in the game. By returning the game to the format in which Paige built much of his legend, a barnstorming game, that can begin to change. Many times, Negro League All-Star teams would assemble and travel to play against teams made up of stars from the MLB in contests that were a different type of entertainment than the standard MLB product... and were often won by the Negro Leagues teams.

Imagine what type of boost an exhibition game held with Mookie Betts, Andrew McCutchen, Jason Heyward, Dexter Fowler, Dee Gordon, Chris Archer, David Price and more, coming together to play an exhibition game against any number of the other collections of baseball talent that assembles, such as another country's World Baseball Classic team, a collection of minor leaguers or even another pickup team of Major Leaguers. Combine it with a tribute to Paige and other Negro League greats, as well as many African-American Hall of Famers and dignitaries that have benefited from tracks laid in the pre-integration days. Such a display would be a powerful reminder of what the game (and country) was once upon a time, while also highlighting the legacy of where it is now.

The imagery would be potent, and the message would be clear: Baseball and America have continued to move forward. But there is a perpetual need to never forget what got us to where we are now and how the nation's most perpetual game and league can provide that contest.
Satchel Paige is the greatest ambassador of the entire experience of African-American life as seen through the eyes of sport. Major League Baseball has the power and platform to make bring this past into the present... and beyond.
QUIZ: Name every major Negro League team
Black baseball professional leagues existed since 1885 until the inclusion of African-Americans into Major League Baseball in 1947. During that span of time, the Negro Leagues hosted a number of franchises, some amateur, barn-storming teams, some minor leagues, and some the equivalent of majors.
In all, seven leagues have been considered as major league caliber: Negro National League (1920-31; listed as NNL1 here), Eastern Colored League (1923-28, and later as the American Negro League, which shut down in 1929; ECL here), East-West League (1932; EWL), Negro Southern League (1932; NSL), Negro National League (the second incarnation, 1933-48; NNL2), and the Negro American League (1937-50; NAL).
Because the fortunes of individual leagues and franchises waxed and waned until integration, many of the teams listed appear in more than of seven leagues. Nicknames are acceptable as answers.
NNL2 (1934-48); NAL (1949-50)
NNL2 (1935-36, 1939-48); NAL (1949-50)
NAL (1938; 1941-42; 1939-40)
NAL (1938; 1939; 1940-41)
NAL (1942; 1943-48; 1949)
NAL (1943; 1944-45; 1946-50)
PLAYERS:
Satchel Paige
,
Jackie Robinson
,
Bob Feller
,
Babe Ruth
,
Joe Dimaggio
,
Mookie Betts
,
Andrew McCutchen
,
Jason Heyward
,
Dexter Fowler
,
Chris Archer
TEAMS:
Boston Red Sox
,
San Francisco Giants
,
Chicago Cubs
,
St. Louis Cardinals
,
Tampa Bay Rays
,
Pittsburgh Pirates
MORE FROM YARDBARKER
MLB News

Delivered to your inbox

You'll also receive Yardbarker's daily Top 10, featuring the best sports stories from around the web. Customize your newsletter to get articles on your favorite sports and teams. And the best part? It's free!