Found April 03, 2013 on On The Way Home:
When the New York Mets signed Jason Bay to a four-year/$66 million contract prior to the 2010 season, they thought they were getting one of the premier power hitters in the game. After all, he was coming off a 2009 campaign with the Boston Red Sox that was rather impressive (.267/.384/.537, 36 HR, 119 RBI). Unless you've lived under a rock for the last three years, you know exactly how his time in Flushing was. To sum it up in one word: horrendous. His time at Citi Field with the Mets was so bad that the two sides came to a mutual decision to grant him his unconditional release, while still paying him the salary he was due to earn (with some of it deferred). The irreconcilable differences box was checked off, as there seemed to be no way Bay would be able to make himself worth the $16 million he would have gotten paid this season if he remained with the Mets. So, once his release was made official, the Seattle Mariners took a flyer on him by offering a minor league deal with an invite to major league spring training. It was a tight battle between him and Casper Wells for the fifth outfielder roster spot, but the veteran won it by hitting .321/.410/.528 with 2 HR and 6 RBI in 53 at-bats. Those two long balls came in his first 10 at-bats of the spring, but unlike his time in Flushing, he continued to show some extra base power hitting three doubles and one triple, as well. His playing time will be spotty, at best, and the three-time All-Star isn't exactly used to being a bench player, but this is the first step in bringing his career back to life. He needed to go out there and prove not only to the people watching him, but to himself that he could still play at this level and be a productive offensive player. Bay is officially successful in taking that first stride back toward respectability. As a Mets fan, it was brutal watching Bay play the last three seasons. With the high expectations hanging over his head thanks to past accomplishments and his lucrative contract, it had all the necessary ingredients for a disaster. In 288 games played over a three season span, Bay hit .234/.318/.369 with 26 homers and 124 RBI. New York was hoping he'd produce those HR and RBI numbers in one season, not three. While it was horrifying and incredibly disappointing at times to watch Bay suffer as much as he did, I felt bad for the guy. In today's game, it's easy to see who puts in max effort and who doesnt, and Bay was one of those guys that played his heart out every time he took the field. He injured himself numerous times with multiple concussions because he was running into walls in the outfield trying to make plays. When he turned into a ground ball machine during his long dry spells at the plate, not once did I see him not run hard to first base. After every tough ballgame he endured while donning the Orange and Blue, not once did he shy away from the media or try to unload the blame on anyone other than himself. Bay truly was his worst critic when it came to not meeting expectations. After he was released by New York, the coaches all said the same thing: no one in the world was trying as hard as they could to be successful, but he was trying so hard that he would never relax enough to actually get optimum results. Getting a fresh start in Seattle allowed him to wipe the slate clean and start all over again. I wish Jason the best of luck in his new role with his new team, as he attempts to re-establish himself. If you're a regular reader of this blog, I'm a big proponent of ballplayers being able to end their career on their own terms, and that's my hope for Bay. It clearly wasn't meant to be in New York, but I thank him from the bottom of my heart for trying like hell to be successful; the effort didn't go unnoticed. Thanks for reading! To Follow Matt's posts at On The Way Home and Rising Apple, you can follow him on Twitter: @mmusico8. If you'd like to join On The Way Home as a staff writer or write a guest post, you can contact Matt at matt.musico8@gmail.com. The post Jason Bay Getting Fresh Start with Seattle Mariners appeared first on On The Way Home.
Original Story:
http://feedproxy.google.com/~r/wordpr...
THE BACKYARD
BEST OF MAXIM
RELATED ARTICLES
Besides the computer technology, the coffee and the planes, what are the two main things you think of when you think of Seattle? My oh My! Macklemore tells it like it is www.nwsportsbeat.com NWSB Insider and Seattle Mariners blogger Clinton Bell brings us a different kind of Mariners piece today. This piece is about the Macklemore and Ryan Lewis song "My oh My." An announcer...
Tonight the Seattle Mariners held the first ever Safeco Field Open House, allowing fans the first opportunity to see the stadium's recent renovations and watch the first game of the season on the new high-definition video screen.  There's been a lot of hype surrounding the new screen, and rightfully so.  It's 201.5 feet wide and 56.7 feet tall, which is wider than an Olympic...
Felix Hernandez Fist Pump gif. Nice win by Felix yesterday. he's amped up. Are you Seattle Mariners fans? http://25.media.tumblr.com/e99c50ee56ecabcebeca68817e9c2fa8/tumblr_mkn7auHzzw1rs13bbo1_400.gif More...
Seattle Mariners pitcher Felix Hernandez did right by the catcher that was on the other side of his perfect game last August. Hernandez gifted Oakland A's catcher John Jaso with a brand new Rolex for their perfect game against the Tampa Bay Rays. Please click here to read this story. The post Felix Hernandez gifts John Jaso with an engraved Rolex appeared first on Players View.
Welcome to the big-leagues Brandon. #MLB #mariners Instagram Photos More...
Nice double Seager!!! #Mariners #MLB 4-1 now! Instagram Photos More...
The Smoakamotive!!! Nice D! #Mariners #MLB Instagram Photos More...
Felix Hernandez finally presented former Mariners catcher John Jaso with the perfect gift: a shiny Rolex for catching King Felix's perfecto last August against the Rays.
Josh Reddick and Yoenis Cespedes gave Brandon Maurer a rude welcome to the big leagues by hitting two-run homers off the Seattle rookie that led the Oakland Athletics to an 8-2 victory over the Mariners on Thursday. A.J. Griffin (1-0) allowed two runs in six innings and John Jaso drove in a run against his former team as the Athletics won back-to-back games to earn a split of the...
Games first star? He Morsed the crap out of that ball!!! #MLB #mariners Instagram Photos More...
Question for my fellow Canadian north west sports fans. Do you cheer for the (GASP) Toronto Blue Jays? or the Seattle Mariners? More...
MLB News

Delivered to your inbox

You'll also receive Yardbarker's daily Top 10, featuring the best sports stories from around the web. Customize your newsletter to get articles on your favorite sports and teams. And the best part? It's free!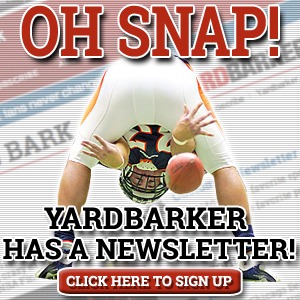 Latest Rumors
Best of Yardbarker

Today's Best Stuff

For Bloggers

Join the Yardbarker Network for more promotion, traffic, and money.

Company Info

Help

What is Yardbarker?

Yardbarker is the largest network of sports blogs and pro athlete blogs on the web. This site is the hub of the Yardbarker Network, where our editors and algorithms curate the best sports content from our network and beyond.