Found November 20, 2012 on Fox Sports:
PLAYERS:
John Gibbons
,
Melky Cabrera
,
Shea Hillenbrand
,
Ted Lilly
,
Buck Showalter
,
Cito Gaston
,
Josh Johnson
,
Mark Buehrle
,
Jose Reyes
,
Emilio Bonifacio
,
John Buck
,
Bobby Valentine
TEAMS:
Boston Red Sox
,
Toronto Blue Jays
,
Los Angeles Dodgers
,
Baltimore Orioles
,
Kansas City Royals
,
San Diego Padres
John Gibbons described it as a "shock" that "came out of nowhere." That sounds about right. Meet the new Toronto Blue Jays manager, same as the old Blue Jays manager: Gibbons, cashiered midway through the 2008 season with a 305-305 career record, is back again. The Toronto vacancy had been the subject of intense speculation over the past several weeks. Almost none of it included Gibbons' name. But now that he's returned to the big dome by the lake, the move makes sense. Blue Jays general manager Alex Anthopoulos said he wanted someone with major-league managerial experience. Gibbons, 50, has that. He maintained a .500 winning percentage with the Blue Jays from 2004 through 2008, during an era in which the Red Sox and Yankees were more formidable than they are today. The Jays also needed a forceful personality to keep the clubhouse in order, particularly after the blockbuster trade with Miami and controversial signing of Melky Cabrera. Gibbons has that, too. He famously clashed with Shea Hillenbrand and Ted Lilly during his previous tenure with the club, but that's not the worst reputation to carry around. The Blue Jays can afford to become a little brassier, to the extent that the new built-to-win mentality should be accompanied by a change in attitude. "I actually looked at it as a strong point," Anthopoulos said when the Hillenbrand and Lilly dustups were raised at the Tuesday news conference. "What happened with Shea Hillenbrand, he'd better be confronted. [He wrote, 'The ship is sinking,' on a locker room message board.] Sometimes it needs to be done in front of his teammates. I don't know any other way to deal with that. "It didn't reflect who (Gibbons) was, but I think it's a strong suit. We know he's a great guy, easy to play for. But if you push, he will react." Let's not forget the franchise whose recent success the Blue Jays want to mimic: The Baltimore Orioles transformed their culture and made the playoffs this past season, thanks to improved pitching, better athleticism, and a manager -- Buck Showalter -- who learned from his past shortcomings in relating to players. Showalter proved that managers can evolve. Gibbons is already known as a strong game manager, particularly when it comes to bullpen maneuvering. If he adjusts his handling of players -- even only a little bit -- the Blue Jays will have precisely the leader they need. The Jays have a clear mandate to win now -- something they have lacked for most of the last two decades -- and Anthopoulos probably isn't done making moves. He needs another starting pitcher, as well as a solution to the search for left-handed power at first base or designated hitter. Already, though, this team is good enough to contend in the American League East. Gibbons knows that. Even better, he seems at ease with the responsibility. "I don't know how it'll be received," Gibbons said of his hiring. "I'm sure there will be a lot of people out there who like this and some who think it's the wrong move. Ultimately, what the team does on the field is going to determine my fate. That's just the way it is. It's always nice to step into a situation where you've got pretty good talent. "Baseball is not all X's and O's. X's and O's are a must in football. In baseball, it's getting the most out of what you've got. You look at what the front office has done lately, this gets everybody's attention. This is serious stuff now. Who wouldn't want to be here? It's a pretty special time right now." What has Gibbons been up to since Cito Gaston replaced him as the Toronto manager more than four years ago? Well, he spent three seasons as bench coach of the Kansas City Royals -- Cabrera was there for one of them -- and managed his hometown San Antonio Missions of the Class AA Texas League, a San Diego Padres affiliate, in 2012. The (second) courtship with the Jays was quick. Anthopoulos didn't request permission from the Padres to speak with Gibbons until the end of last week, after the industry-rattling move that brought Josh Johnson, Mark Buehrle, Jose Reyes, Emilio Bonifacio and John Buck to Toronto. Anthopoulos met with Gibbons over the weekend and formally decided on the hire Monday night. To the extent that GM-manager synergy is more important than ever, this reunion is off to a splendid start. Anthopoulos and Gibbons spoke of the mutual admiration they have for one another, dating back to Gibbons' time as a Toronto coach while Anthopoulos was a young executive in the organization. Anthopoulos praised Gibbons' acumen in evaluating players while speaking genuinely about the confidence in his choice. Ben Cherington and the forced-upon Bobby Valentine, they are not. "I've got more conviction in this transaction, this hiring, than I've had in any (move as GM)," Anthopoulos said. "I can sleep like a baby at night. I know this was the right decision. It's my decision. It's what I want to do." For the third time in a week, Anthopoulos stunned the baseball world. I don't know about you, but I think it's going to work.
Original Story:
http://msn.foxsports.com/mlb/story/to...
THE BACKYARD
BEST OF MAXIM
RELATED ARTICLES
Is the power shifting in the American League East? If the amount of news generated by the Blue Jays in November is any indication, perhaps it is. While the Red Sox quietly try to figure out and dig out of last year's fiasco and the Yankees, the richest team in the world, suddenly shop at K-Mart, the Blue Jays have made headline after headline culminating with naming John Gibbons...
The Blue Jays, reaching back for a familiar name, have hired John Gibbons as their new manager, according to a major-league source. Gibbons, who managed the Blue Jays from Aug. 2004 to June 2008, replaces John Farrell, whom the Jays traded to the Boston Red Sox at the end of last season. Jays general manager Alex Anthopoulos was assistant GM during part of Gibbons' tenure and...
The Toronto Blue Jays have decided to bring back John Gibbons as manager. Gibbons is returning to the club where he served as manager from 2004-2008. Blue Jays General manager,Alex Anthopoulos said he had no misgivings re-hiring Gibbons, "Things I've regretted the most have been decisions on what the optics might be, perception might be," Anthopoulos said. "With Gibby the...
The Toronto Blue Jays are ready to go back to the future. John Gibbons, who managed the team from 2004-08, will be re-hired as the Blue Jays' manager on Tuesday morning, the Toronto Sun reported late Monday night. Gibbons would take over for John Farrell, whom the Blue Jays traded to the Red Sox last month. In his only previous major league managerial stint, Gibbons guided...
The Toronto Blue Jays hired John Gibbons as their manager for a second time.
I'M LIKE A BIRD
Reports out of Toronto indicate that the Blue Jays have re-hired John Gibbons to be the team's next skipper and an official announcement is expected Tuesday.
            The Toronto Blue Jays surprisingly announced the return of former manager John Gibbons (2004-2008) after talk had former MLB managers Manny Acta and Mike Hargrove as favorites. I threw my two cents in yesterday when I suggested Jim Riggleman, who apparently never got a call. CLICK TO READ MY ENDORSEMENT OF RIGGLEMAN     Since 1961, 30 managers have managed...
Watch out Toronto, another storm could be blowing through there next year.   Not anything on the scale of Hurricane Sandy, mind you. Much less severe, thankfully. And also thankfully, those who follow the comings and goings of the local major league baseball team will be better prepared this time.   John Gibbons is back in town.   For those not so familiar with...
Asked . . . And Answered.Martin's most recent post posed the question - What next?Bob Elliot believes he has the answer. The return of John Gibbons as Toronto Blue Jays manager. According to Elliot, the Jays will introduce Gibbons as their hire on Tuesday. An excerpt from the article:It's not Cito Gaston 2.0, but John Gibbons 2.0. Gibbons, who managed the Blue Jays for parts...
Many didn't see it coming, but the Toronto Blue Jays have come to a decision about the manager position left open by John Farrell. Farrell took the job with the Red Sox after the firing of Bobby Valentine. General Manager, Alex Anthopoulous, began the search for a new manager in late October, but wasn't in a real hurry according to SI.com, saying: "You can't hurry the process...
For all the new faces sure to be around the new-look Blue Jays in 2013, the team's manager won't be one of them. Toronto has hired John Gibbons as the team's skipper, according to the team, marking his second go-round in the dugout for the Jays. He previously managed the team from 2004 to 2008, going 305-305 over that time for a .500 winning percentage. Blue Jays general manger...
MLB News

Delivered to your inbox

You'll also receive Yardbarker's daily Top 10, featuring the best sports stories from around the web. Customize your newsletter to get articles on your favorite sports and teams. And the best part? It's free!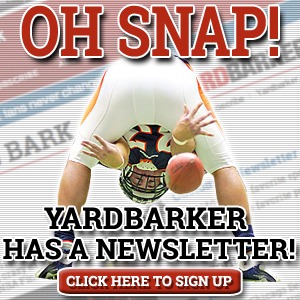 Latest Rumors
The Backyard

Today's Best Stuff

For Bloggers

Join the Yardbarker Network for more promotion, traffic, and money.

Company Info

Help

What is Yardbarker?

Yardbarker is the largest network of sports blogs and pro athlete blogs on the web. This site is the hub of the Yardbarker Network, where our editors and algorithms curate the best sports content from our network and beyond.