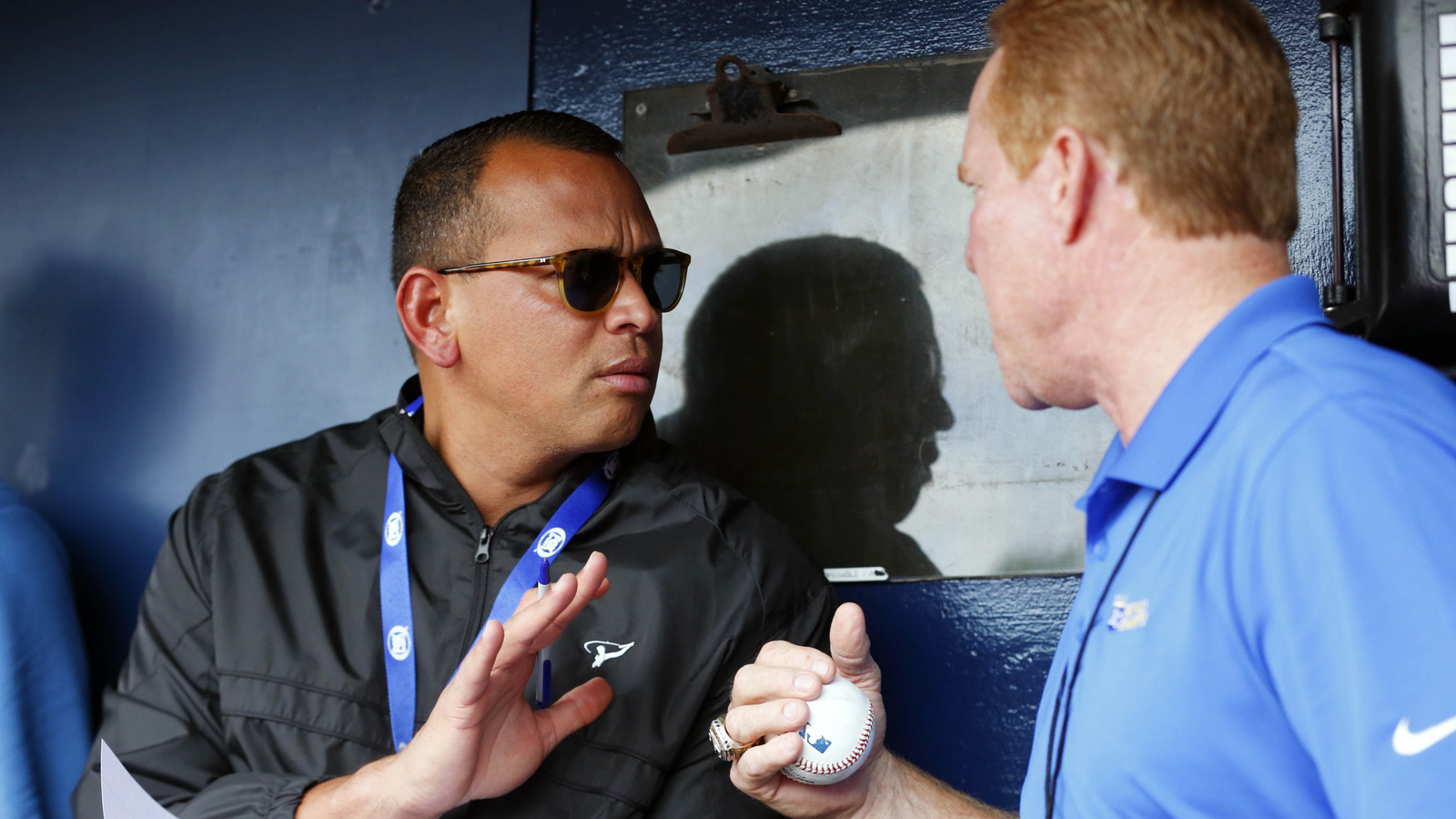 Guess not everyone at the Gala knew that one of baseball's best ever players - and its wealthiest - was among them.
Jay Biggerstaff-USA TODAY Sports
Alex Rodriguez and Jennifer Lopez are one of the newest power couples in the sports world, but apparently, not everyone is aware of that.
When the two hit up the Met Gala earlier in the month, which was held at the Metropolitan Museum of Arts in New York City, not everyone knew what their status was.
Even though it's a well-known fact that the two are dating, many that were in attendance at the big event were unaware. In fact, paparazzi, photographers and other eventgoers didn't even recognize him, and mistook A-Rod for J-Lo's security guard or limo driver, which he told For The Win.
FTW: Finally, we have to ask: Did you meet anybody fascinating or had a surprise encounter with any of the big names at the Met Gala?
Rodriguez: For me, the funny thing was: People were confusing me for the driver or the security guard.
FTW: Really? Why?
Rodriguez: I don't know, they wanted me to get out of the way, so I did.
If a person works in sports or entertainment media, how would they not know the two are dating? For shame.
QUIZ: Name the New York Yankees who've played in at least 3 All Star Games
It should be no surprise that the New York Yankees have sent a lot of players to MLB's All-Star Game being that they have the most Championships of any professional sports franchise. In fact, 51 total Yankees have been selected for 3 or more All-Star Games. How many can you name?
Clue: Number of times at the ASG-Position/Years active
MORE FROM YARDBARKER:
MORE FROM YARDBARKER
Yankees News

Delivered to your inbox

You'll also receive Yardbarker's daily Top 10, featuring the best sports stories from around the web. Customize your newsletter to get articles on your favorite sports and teams. And the best part? It's free!