MLB's top 10 starting pitchers for 2018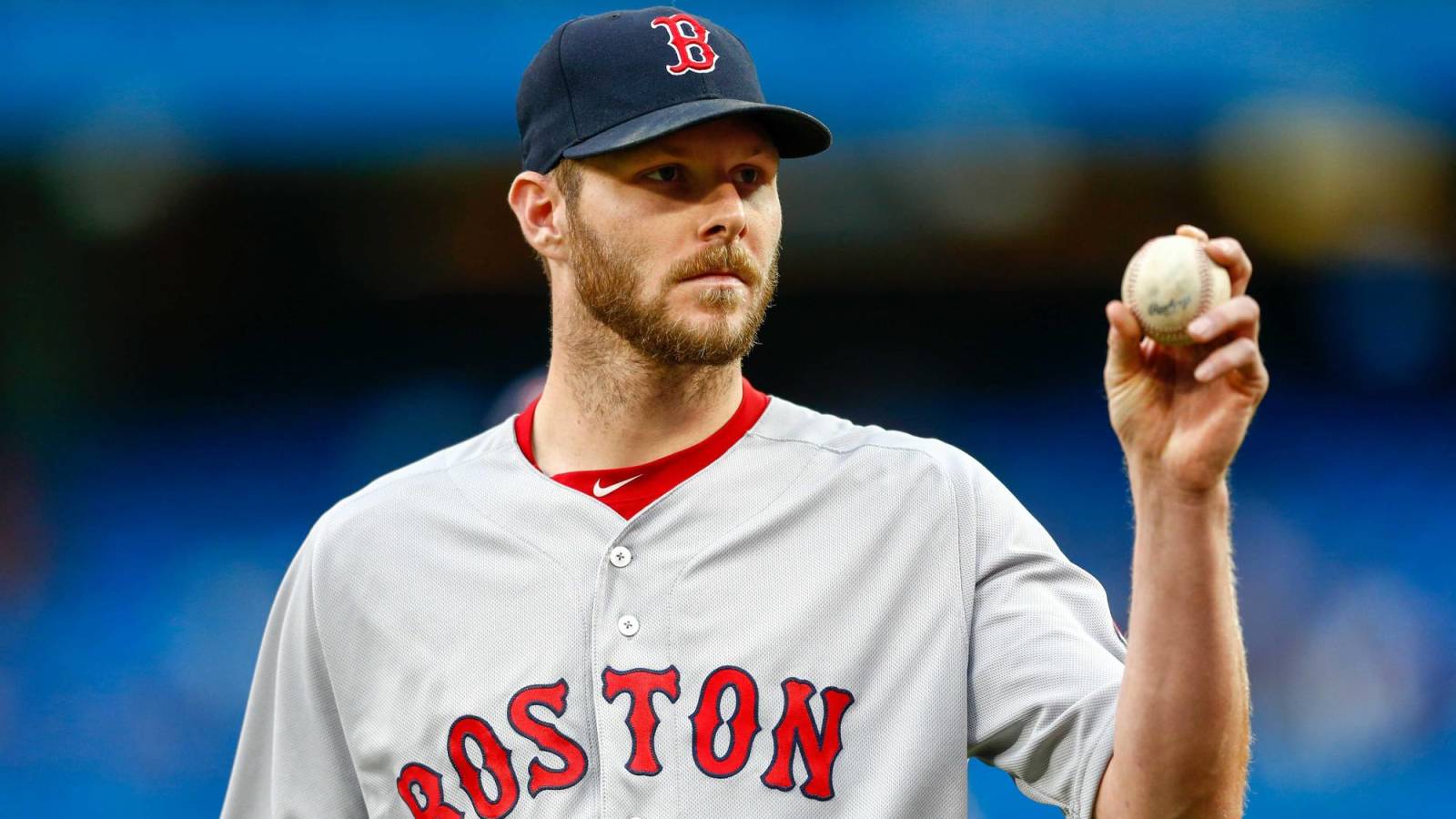 USA TODAY Sports
How to define the greatness of a starting pitcher has undergone an overhaul of opinion in the past handful of seasons. The battle between analytics and traditional numbers has expanded the debate on how to qualify a top starter to such a vast extent that even the amount of wins a hurler is credited with is a hotly debated value – despite the fact it is the starter's job more so than any other player to secure that outcome.
Indeed, things are changing steadily in the evaluation of excellence around the national pastime. But regardless of how one goes about coming to their conclusion, it is an undeniable fact that having top flight talent on the mound can be the difference between life in October and an early death to your season by September.
So it should come as no surprise that of the men that sit atop the game as the league's top starters, six of the nine rotations they head up counted among the top 10 in ERA a year ago. Of the 10 hurlers listed here, nine made at least one start in the postseason last year, with the only exception having three World Series trophies to his credit, all before his 30th birthday. And no, that's not qualifier of any sort, rather it is a direct correlation to why the top guys on the hill are getting paid the biggest bucks in the game, as their impact is indisputable.

The idea of finding the value in all pitchers is important, but there is still nothing that beats having a true ace in your deck. And here's a look at the arms that stand the tallest on hill coming into the new year.

10. Carlos Carrasco, Indians One of the most underrated arms in the game today, Carrasco posted an understatedly dominant performance a year ago. His 18 wins tied rotation mate Corey Kluber for tops in the American League, and his 226 strikeouts registered fifth on the circuit. Much of the due goes to the development of a nasty three pitch arsenal, headlined by frustratingly consistent change-up and one of the best right-handed sliders in the game.
Part of the reason why Carrasco has flown underneath the radar to an extent is a regular battle with injuries, bouts that have allowed him to pitch over 180 innings just twice in his career. However, in each of those years, Carrasco received Cy Young votes, and is coming off a fourth-place finish last summer. The 30-year-old righty finished in the AL top 10 in seven categories during his coming of age performance, including (most importantly) innings pitched, at an even 200.
9. Zack Greinke, Diamondbacks Just a year ago, Greinke found himself largely written off, as back problems and weight of the $206 million deal he inked to spearhead the D'Backs turnaround on the mound. And while it was a year delayed in arrival, Greinke did indeed turn into the ace that he was paid to be in his second year in the desert.
Greinke won 17 games on the year and posted 215 strikeouts, his most since winning the AL Cy Young Award in 2006. Since 2013, he has posted a .736 win % and carries a 81-29 record. Entering his age 34 season, he has morphed his style on the mound from not being one that overwhelms opponents, rather he has learned to be potent blend of control and power, playing to his strengths. The always superb athlete also picked up his fourth straight Gold Glove a year ago, and it was that athleticism that played a big part in being able to rally from his injury-plagued 2016.

8. Madison Bumgarner, Giants While the Giants implosion of 2017 was not entirely Bumgarner's fault, his April dirt bike accident certainly sent a ripple through the potential of the team to dig itself out of the many holes it repeatedly fell in. Long-term concerns over the severity of injury were eased by a positive and early return to action, as Bumgarner's ratios were mostly in line with his career output –3.32 ERA, 8.2 K's per 9, .238 average against.
However, the expectation will be for him to be fully back up to speed this year, as the Giants are pulling for a rapid turnaround in the standings. And for Mad Bum personally, it will be a proving point year, as he will be looking to lay the foundation for a major contract extension headed into the final two years of his current deal.
7. Justin Verlander, Astros On other side of his heroic turn in Houston over the final two months of 2017, it seems implausible now to think that Tigers GM Al Avila couldn't give Verlander away until the final moments of the waiver-wire trade deadline. But after headlining the Astros rotation throughout a September, where he went 5-0 with a 1.06 ERA, before going 4-1 in six postseason starts, which included picking up ALCS MVP honors, any concerns of Verlander not being worth the money left on his deal have evaporated.
He will now enter his first full year heading up the Astros rotation as one of the game's great enduring talents. Although he turns 35 in February, Verlander is part of the increasingly group of athletes finding a second wind in the final stage of their careers, due to a vigorous training regime. His signature fastball is still regularly clocking in at 95 and he will set his sights on his 200th career win this summer, entering the year with 188 victories to his credit. Combined with his dominance in route to his first championship last fall, it could stand as the final touch on his Hall of Fame resume.
6. Stephen Strasburg, Nationals Strasburg has long walked the line of working to live up to the substantial hype that has followed him since being the top pick in the 2009 draft. A parade of injuries and subsequent careful handling by Nationals management made living up to that billing a tough proposition for the 29-year-old so far. But in 2017 he could showcase his considerable talents in peak form, turning in his most dominant campaign of his career.
A year after signing a $175 million extension with the Nats in 2016, Strasburg elevated himself to becoming a finalist for NL MVP honors last year. On the year, he finished within the NL top 10 in ERA (2.52), strikeouts (204) and Fielding Independent Pitching (2.72, tops in the National League). His year was highlighted by a second-consecutive All-Star nod, which was highlighted by a 15-strikeout showing on May 27 and Nationals-record 34 straight innings without surrendering a run on September 10. Over the past two seasons, Strasburg has posted a 30-8 record, while striking out 387.

5. Jake Arrieta, Free Agent The opinion of Arrieta over the last of the last few years has taken some unfortunate hits. His out-of-the-blue dominance in 2015 raised expectations of him to a level that was unsustainable, while on the other hand he fought with patches of inconsistency over the past two years that justified some concerns about him a top-shelf performer. But regardless of the peripherals, Arrieta endures as one of the most confounding pitchers in the game.
In the second half of 2017, Arrieta dialed it back to his elite form and reaffirmed why he is still one of the most dominant performers in the game. In the second half, he turned in a 2.28 ERA over 12 starts, capping a year of going 14-10 and striking out 163 over 168 innings. Since 2014, he has won 68 games, while making 30 starts in each season.
4. Chris Sale, Red Sox Whether it be his menacing glare, often nasty disposition or the snake-like way he unfurls on the mound, Sale has always had a special type of intimidation factor on the hill. Of course, the upper-90s fastball and wipe-out slider doesn't hurt either. All of these elements came together better than ever for the lefty in his debut season in Boston, as he became the first hurler in the AL since Pedro Martinez 18 years earlier reach 300 strikeouts.
Sale is the best pitcher in baseball without a Cy Young to his credit, and while it may be tough to imagine him outdoing his performance from a year ago, it is not hard to imagine the fiery competitor in him reaching down even further to finish what he started this time around.
3. Corey Kluber, Indians For a performer as outright dominant as Kluber often is, it seems odd to refer to him as 'steady'. But that is exactly what the understated, no frills hurler is, as he steamrolled his way through the American League again in a somewhat sneaky fashion. Because as Sale dominated the headlines with his astonishing strikeout counts, Kluber was guiding the Indians along the way with a much more lights-out overall performance. In three different months, his ERA finished south of 2.00: 1.26 in June and 1.96 in August. Kluber saved his best for last however, going 5-0 with 0.84 ERA and 50 K's against only three walks in September.
In the end, he paced the AL in wins (18), winning percentage (.818), complete games (5), shutouts (3), ERA+ (202) and led the Majors with a 0.869 WHIP. All good enough to secure a second career Cy Young Award nod.

2. Clayton Kershaw, Dodgers It says something about how great a player is when it feels wrong to even bump him down to being the second best hurler in the game, but that is the odd position that Kershaw is at entering 2018. And it is not that his stuff is any less confounding or that he has diminished on the mound. His 18 victories topped the National League in 2017 and he picked up his fifth ERA title in the process.
Rather, the issue has become that his brilliance comes when available, as injuries again his availability on the mound. He made less than 30 starts for the third time in the last four years, as his back woes continue to plague him. However, he still operating at a level of efficient dominance that few pitchers –completely healthy or otherwise— have rarely visited, let alone lived at.
1. Max Scherzer, Nationals When Scherzer won the NL Cy Young Award this fall, he became the 10th player ever to receive the honor three times. And of those 10 pitchers, seven are in enshrined in the Hall of Fame, with the only two exceptions being Clayton Kershaw (because he's still active) and Roger Clemens (for more dubious reasons).
The point being that until 2017, it seemed almost sacrilegious to think that any current pitcher is on the level that Kershaw has established. But with the work that Scherzer has done since crossing back over to the NL in 2016, for the time being, he has affirmed not only being on par with the legendary lefty, but he has surpassed him. Over the past five years, Scherzer has thrice won .730% of his starts, topping 18 wins three times. In each of his two NL Cy Young seasons, his combined of power and precision has been borderline unbelievable: his 828 K's over the past two years have been offset by only 1145 walks – or fewer than 50 per year while working on average 214 innings. Add in the fact that he seemingly flirts with a no-hitter monthly and it is beyond time to recognize the fact that Mad Max is morphing into one of the great pitchers not only of his generation, but of all-time.

Left on deck: Dallas Keuchel (Astros), Luis Severino (Yankees), Noah Syndergaard and Jacob deGrom (Mets)
PLAYERS:
Carlos Carrasco
,
Corey Kluber
,
Zack Greinke
,
Madison Bumgarner
,
Justin Verlander
,
Stephen Strasburg
,
Jake Arrieta
,
Chris Sale
,
Clayton Kershaw
,
Max Scherzer
,
Roger Clemens
,
Dallas Keuchel
,
Luis Severino
,
Noah Syndergaard
TEAMS:
Cleveland Indians
,
Arizona Diamondbacks
,
San Francisco Giants
,
Houston Astros
,
Washington Nationals
,
Chicago Cubs
,
Boston Red Sox
,
Los Angeles Dodgers
,
New York Yankees
,
New York Mets
MORE FROM YARDBARKER
MLB News

Delivered to your inbox

You'll also receive Yardbarker's daily Top 10, featuring the best sports stories from around the web. Customize your newsletter to get articles on your favorite sports and teams. And the best part? It's free!