Aaron Hill (2B, Arizona Diamondbacks) Status: on rehab assignment now, potential return during weekend series vs Cincinnati Reds Outlook: Hill started a rehab assignment with Triple-A Reno over the weekend in the final stage of his recovery from a broken hand. Reno have an off-day today, then Hill is due to play a couple more games before potentially returning to the majors. The Diamondbacks have an off-day on Thursday so their schedule is lined up nicely for Hill to get another day off before returning to the big leagues on Friday. His quote after the first game over the weekend suggested that his ability to play is really an issue of pain management right now, and his three hits over nine at-bats so far indicates that he's still able to swing the bat properly without too much trouble. Losing time: Willie Bloomquist, and to a lesser extent Cliff Pennington and Didi Gregorius. The arrival of Gregorius was necessitated by injuries to Hill and Bloomquist and the 23-year-old shortstop has hit well during his first proper stint in the big leagues, hitting .298/.366/.450 in 193 PA, although he has cooled off considerably in June with just two extra-base hits. Provided Hill is healthy, he should play second more or less full-time, but it remains to be seen whether Pennington & Gregorius will split time at short or if the Diamondbacks would favour one heavily over the other. If Hill needs semi-regular rest, Pennington would likely get the extra time at second. Bloomquist may be sent back to the minors, with no room for him anywhere in the infield. Brandon Beachy (SP, Atlanta Braves) Status: had been scheduled to start Tuesday, now pushed back due to elbow soreness Outlook: With the final stages of his rehab from Tommy John surgery in progress, the Braves had slated Beachy for a June 18th start. All was going well until Tuesday, when elbow tenderness after his final Triple-A start caused the Braves to rethink and hold him back. There has been no announcement of how long they plan to put the return on hold, but it seems clear that unless Beachy has a more serious underlying problem, he'll be back in the rotation in a turn or two and Sunday's starter is still undecided. Rookie lefty Alex Wood spot-started in game one of Tuesday's doubleheader of the Mets instead of Beachy. Out of the rotation: Anyone's guess. It won't be the excellent Mike Minor and veteran Tim Hudson seems an unlikely candidate despite his struggles (4.41 ERA), but Paul Maholm, Kris Medlen and Julio Teheran are all at risk. Teheran is the most junior member of the rotation but after a difficult start to the season, he has been outstanding since the start of May, striking out 46 and walking just eight in 54.2 innings, leading to a 2.47 ERA over that span. Medlen has the most recent experience of pitching out of the bullpen, where the Braves have already suffered a number of injuries, including Jonny Venters and Eric O'Flaherty. Maholm has been touted as a potential trade candidate as this is the last year of his contract but GM Frank Wren said recently that he thinks it's a little early in the season. The other option would be sending Beachy himself to the 'pen, but the Braves seem to have dismissed that option already by originally scheduling him for the start.  Atlanta could even go to a six-man rotation just to put off the decision for a week or two. Anibal Sanchez (SP, Detroit Tigers) Status: placed on 15-day DL with shoulder stiffness Outlook: The exact problem with Sanchez' shoulder still seems unclear. After being scratched from his June 9 start, he came back to make his next start against the Twins on Saturday night but only threw 72 pitches over 3.2 innings before being pulled, despite saying he felt fine. On Monday he was finally put on the DL, with an MRI showing no structural damage. Tigers manager Jim Leyland said he only expects Sanchez to miss two starts; whether the shoulder problem will respond quickly to rest is another matter. A minimum stay on the DL would see Sanchez return during the series in Toronto against the Blue Jays at the start of July. Joining the rotation: Jose Alvarez. The rookie left-hander made his first major league appearance when Sanchez was scratched from the aforementioned start and performed excellently, striking out seven Cleveland Indians and giving up just three hits and a run over six innings. Alvarez is not a highly-rated prospect but appears to have figured something out at Triple-A Toledo, his 2.78 ERA supported by a strikeout rate of more than a batter per inning and just 16 walks in 81 innings. It's clear Alvarez has improved his strikeout ability: at Double-A, Alvarez only struck out 5.4 batters per nine. He will face the Boston Red Sox and Los Angeles Angels if he makes both starts that Sanchez is scheduled to miss, both potentially good matchups. The Angels lineup in particular is not good against left-handed pitching, with just an 89 OPS+ against them this season, ranked 22nd in the majors. Boston has struck out 214 times against lefties, the most in baseball, with their 23.4% strikeout rate ranking second behind the Houston Astros. Only one of our players from the last edition really seems to have made a return without any problems. Let's take a look: Hanley Ramirez (3B/SS, Los Angeles Dodgers) - strained hamstringReturn: June 4th, vs San Diego PadresResults: Hanley has been back from the DL for almost two weeks but has illustrated just how problematic hamstring strains can be, managing just 22 plate appearances in that time. Ramirez played just two games before the hamstring troubled him again, then underwent another MRI before finally making it back to the starting lineup on June 14th. Even now he still isn't starting every day, as he pinch-hit on Sunday after playing 11 innings in Saturday's extra-inning contest against the Pirates. Ramirez also has no steal attempts and just one extra-base hit since returning, so he hasn't really been able to show whether he has good speed. In terms of lineup effects, Nick Punto has given way at shortstop in the four games Ramirez has started, only getting one start at third, with Luis Cruz sitting all four, largely being replaced by Juan Uribe. Peter Bourjos (OF, Los Angeles Angels) - strained hamstringReturn: June 10th, @ Baltimore Orioles Results: The Angels gave Bourjos a full week in the minors to test his hamstring before activating him last Monday. He has started 6 of 7 games and has 10 hits with two steals over 26 plate appearances. The steals are a hopeful sign that his hamstring is feeling fine and he will be able to take more advantage of his speed on the basepaths than he has up to this point. After batting ninth in the first four games, Bourjos hit leadoff against the Yankees on Sunday, which would make a significant difference to his plate appearances and potentially steal opportunities if he appears there more often. Bourjos' return has had the predicted effect on J.B. Shuck: he has returned to the bench and only started the one game Bourjos sat out, with Mike Trout moving over to left field to make way for Bourjos in center. Brandon Morrow/Ramon Ortiz/Josh Johnson (SP, Toronto Blue Jays) - forearm strain/suspected elbow ligament tear/triceps inflammationReturn: due to pitch minor league game/on DL, no timetable/June 4th, @ San Francisco GiantsResults: Morrow is still on the DL but threw a bullpen session on Friday and is expected to go on a rehab assignment, with a late June/early July return likely. Ortiz did not have a torn UCL as feared but there's no indication of when, or if, he'll be able to return. Johnson returned on June 4th and pitched well against the Giants, striking out six and walking none whilst giving up just one run on six hits. His next outing against Texas was less encouraging, as he only went five innings and gave up three runs while walking four, also developing a blister that forced the Jays to push back his start. He'll now pitch tonight against the Rockies. Chien-Ming Wang was actually the beneficiary of the vacant spot in the Jays' rotation, making starts on both June 11th and 16th and after going 7.1 innings but giving up 5 runs against the White Sox, Wang was excellent against the Rangers on Sunday, pitching 7 scoreless innings. He'll get the nod on Saturday against the Orioles and may get another start after that, depending on Morrow's status. Follow @mlbinjurynews Looking for fantasy baseball advice?
Original Story:
http://www.mlbinjurynews.com/2013/06/...
PLAYERS:
Aaron Hill
,
Brandon Beachy
,
Hanley Ramirez
,
Peter Bourjos
,
Brandon Morrow
,
Ramon Ortiz
,
Josh Johnson
TEAMS:
Arizona Diamondbacks
,
Atlanta Braves
,
Cincinnati Reds
,
Detroit Tigers
,
Cleveland Indians
,
Boston Red Sox
,
Los Angeles Angels
,
Houston Astros
,
Los Angeles Dodgers
,
Baltimore Orioles
,
Toronto Blue Jays
,
Chicago White Sox
MORE FROM YARDBARKER
MLB News

Delivered to your inbox

You'll also receive Yardbarker's daily Top 10, featuring the best sports stories from around the web. Customize your newsletter to get articles on your favorite sports and teams. And the best part? It's free!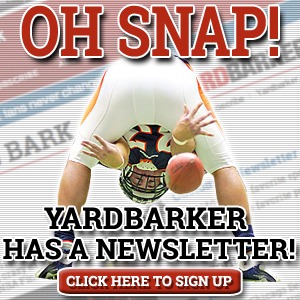 Latest Rumors
Best of Yardbarker

Today's Best Stuff

For Bloggers

Join the Yardbarker Network for more promotion, traffic, and money.

Company Info

Help

What is Yardbarker?

Yardbarker is the largest network of sports blogs and pro athlete blogs on the web. This site is the hub of the Yardbarker Network, where our editors and algorithms curate the best sports content from our network and beyond.