The rumors circling that the Boston Red Sox may be ready to fire manager Bobby Valentine and replace him with former captain Jason Varitek seem to be untrue, but the fact the the Red Sox are bringing back their former catcher in some capacity is adding fuel to the fire. But if you ask Valentine, he believes he will be back managing Boston in 2013. "My gut feeling is they haven't talked to me yet," Valentine said. "There hasn't been any dialogue. We've talked, but not about that. Which makes me think I'm coming back. I don't know. "I'm not getting fired today, if that's what you mean." And while he may not have done anything to endear himself to Red Sox fans this season, Valentine did say that he was unhappy with his performance in Boston in his first year as manager. "Obviously, it wasn't what I set out to do," said Valentine. "When you don't accomplish what you set out to do, you feel like you haven't done a good enough job. It's simple." Yet when asked what he would have done differently in 2012, Valentine gave a slightly humorous answer, although the timing of it may still be too fresh in the minds of many involved with the Red Sox and their fans. Valentine said that there was "not much I would have done differently, I don't think, other than I think I would have kept the beer in the clubhouse. I could have used it after a few games this year." After all the fried chicken and beer stories from last season, maybe mentioning bringing beer into the clubhouse again may not have been the smartest thing to say. Speaking of last year and all the problems, the Red Sox are bringing back the captain from that team, but in what capacity remains to be seen. Varitek said he is very close to accepting a deal with the team he called home for 15 big league seasons with the Red Sox. Between all of the ceremonies celebrating Fenway Park turning 100 years old this season as well as all of the celebrations with former World Series teams and All-Red Sox squads, Varitek has been around the team quite often this year, even during his first year as a retired player. It was no secret that he always wanted to remain highly involved in baseball and, more specifically, with the Red Sox. Still, while many fans are hoping that Varitek was going to return as manager, that appears unlikely. At least, for now. In fact, when asked about managing Boston, Varitek declined much of a comment. "Why are you asking me that?" Varitek said. "You think I'm going to answer that question right now? I'm not going to answer that question." A baseball source with direct knowledge of the talks between Varitek and the Red Sox said he is likely to be named a special assistant to general manager Ben Cherington, a role in which Varitek can learn the Red Sox system from top to bottom and be involved in a variety of areas, including player development and talent evaluation. That being said, he will not be managing the team any time soon. His wife, Catherine, echoed those sentiments. She tweeted, "I think he'd be great. BUT… Sorry, going to Greece next summer. He's a bit tied up." Even with the fact that Varitek could not help control the clubhouse turmoil last season, as a team captain is supposed to help keep control of the rest of the players through thick and thin, many still strongly feel that Varitek will manage the Red Sox eventually. It just does not seem as if it will happen in 2013. But 2014? That is quite possible.  
Original Story:
http://www.hardballchat.com/2012/09/m...
MORE FROM YARDBARKER
Red Sox News

Delivered to your inbox

You'll also receive Yardbarker's daily Top 10, featuring the best sports stories from around the web. Customize your newsletter to get articles on your favorite sports and teams. And the best part? It's free!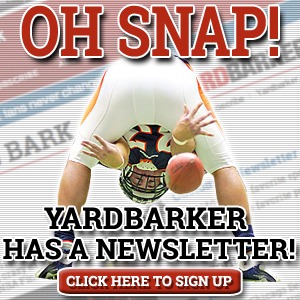 Latest Rumors
Best of Yardbarker

Today's Best Stuff

For Bloggers

Join the Yardbarker Network for more promotion, traffic, and money.

Company Info

Help

What is Yardbarker?

Yardbarker is the largest network of sports blogs and pro athlete blogs on the web. This site is the hub of the Yardbarker Network, where our editors and algorithms curate the best sports content from our network and beyond.