The Chicago Cubs are doing everything possible to trade Alfonso Soriano this offseason, ramping up their efforts that were fruitless during the 2012 MLB season. The Cubs have entered full blown rebuilding mode, and they are attempting to start from scratch under Theo Epstein. That means moving all payroll that is not expected to help the Cubs compete when they are finally ready, which may not be for at least another two or three years. The Cleveland Indians are remaking their team. They traded Shin-Soo Choo this week in a major nine player deal that netted them Drew Stubbs, Trevor Bauer and Matt Albers, but they are not through. New manager Terry Francona would not have agreed to come on board if he felt that the Indians would be going through a rebuilding phase. After all, retooling and rebuilding are two entirely separate entities. The Indians appear as if they are going through the former, rather than the less attractive latter. Cleveland already signed Mark Reynolds to a one year deal. If it works out, they could look to extend him. If not, then what did they really lose? They missed out on signing Kevin Youkilis but, judging how he has played over the past season and a half, I don't really see that as much of a loss. Best of luck to the New York Yankees, who will get to deal with his temper and proneness to suffering nagging injuries. But the Indians are not done shopping yet. They still remain hot in their pursuit of Nick Swisher, although three or four other teams also remain interested in signing Swisher to play right field and a little first base. But even if the Indians do sign Swisher, that would not rule out a deal for Soriano, depending on how much of his contract the Cubs are willing to pay. Soriano is owed $36 million over the next two years. Chicago would love to unload his salary, and they appear willing to eat the majority of it just to move him as they tear things down before they look to build them back up again. His salary is still clearly high, especially considering his age and the fact that he is as close to a defensive liability in left field as they come. But if Cleveland acquires him, he could play a lot of games at designated hitter. Travis Hafner is not expected back, so the Indians are looking to fill that position. With some payroll flexibility following the trade of Choo as well as the fact that Hafner and Grady Sizemore have come off the books, expect the Indians to continue to make some noise. After all, in the American League Central, is any team truly out of the race? Aside from the Minnesota Twins? People and critics can say what they want about Soriano. But the bottom line is that we are still talking about a player who hit 32 home runs and drove in 108 runs in 2012 on a very bad team with a very weak lineup. I am not saying that the Indians have a loaded lineup by any means. Not as of yet, at least. But they are better than the Cubs. This is a trade that could make sense for both teams.   The post MLB Rumors: Could Chicago Cubs Trade Alfonso Soriano To Cleveland Indians? appeared first on Hardball Chat Baseball Blog.
Original Story:
http://www.hardballchat.com/2012/12/m...
MORE FROM YARDBARKER
MLB News

Delivered to your inbox

You'll also receive Yardbarker's daily Top 10, featuring the best sports stories from around the web. Customize your newsletter to get articles on your favorite sports and teams. And the best part? It's free!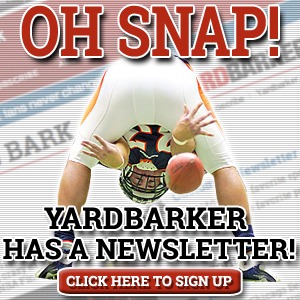 Latest Rumors
Best of Yardbarker

Today's Best Stuff

For Bloggers

Join the Yardbarker Network for more promotion, traffic, and money.

Company Info

Help

What is Yardbarker?

Yardbarker is the largest network of sports blogs and pro athlete blogs on the web. This site is the hub of the Yardbarker Network, where our editors and algorithms curate the best sports content from our network and beyond.