Roger Clemens has said that although his first two starts for the Independent League Sugar Land Skeeters went better than expected, he will not make his return to Major League Baseball in 2012 with the Houston Astros, but would not close the door on a possible comeback in 2013. Astros' owner Jim Crane said that he thought that Clemens could come back to pitch for the Astros at some point over the final few weeks of this season, but The Rocket ruled out that possibility last night. "I can tell you right now and they would know too, that if I was going to go do it, I am going to pitch against a contender, that's who I want to knock out," Clemens said. "Why would I want to waste my time running around and getting in shape. I get over to Minute Maid (Park), I'll crank it up and get it over 90 for a contender. We'll knock them right out of the playoffs. That would be the fun. Pitching against somebody that's not in contention wouldn't be any fun for me. "At this point I don't see that happening, because I just know my recovery time right now," he said regarding pitching for Houston this season. "And I think I've pushed my body and shoulder to where it needs to be." "I would have to get ready," Clemens added. "It would be fun. There's no reason why I couldn't do it next year." Crane, however, must not be completely convinced that Clemens will not pitch for Houston in September or early October. "We haven't heard from Roger, so that's still up in the air," Crane said. Regardless of the break down of communication or the cryptic language being used, it is not expected that Clemens will pitch for the Astros this season. But knowing how The Rocket thinks, as well as what he feels he can still prove to MLB, it would not be the least bit surprising to see him pitch in the big leagues for the Astros – or some other team looking to sell tickets while possibly adding a back end rotation starter – toward the beginning of next season. After all, if Jamie Moyer could still win at the age of 49, then why can't someone who was flat out much better do it more than one year older? Crane had a chance to see Clemens pitch for the Astros this season, but squashed that option as soon as he publicly stated that he would not pitch Clemens against a contender. But general manager Jeff Lunhow has said that his six man rotation is lined up through the rest of the 2012 season, and that he does not see any changes happening this year. But next year is another story. "We're just going to sit tight," Crane said. "We'll wait and see if he calls us, but we might call him, who knows?"  
Original Story:
http://www.hardballchat.com/2012/09/m...
MORE FROM YARDBARKER
MLB News

Delivered to your inbox

You'll also receive Yardbarker's daily Top 10, featuring the best sports stories from around the web. Customize your newsletter to get articles on your favorite sports and teams. And the best part? It's free!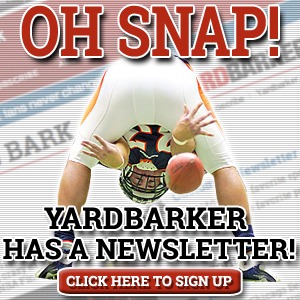 Latest Rumors
Best of Yardbarker

Today's Best Stuff

For Bloggers

Join the Yardbarker Network for more promotion, traffic, and money.

Company Info

Help

What is Yardbarker?

Yardbarker is the largest network of sports blogs and pro athlete blogs on the web. This site is the hub of the Yardbarker Network, where our editors and algorithms curate the best sports content from our network and beyond.