Generally speaking, at least in terms of baseball free agency, the top free agent will set the market for the rest of the free agents as soon as he signs his big contract during the start of the offseason. Not to take away from the rest, but it is the best player who will sign a large contract, setting the parameters for the others to fall in line, almost sort of like a domino effect. It almost always happens that way, especially with hitters. Nut that has not been the case with free agent pitchers, as some have either already signed or are deep in negotiations, while Zack Greinke has created no buzz as of yet. And, with all due respect to pitchers such as R.A. Dickey, Hiroki Kuroda and Jeremy Guthrie, Greinke is far and away a more attractive free agent option in terms of any starting pitchers are concerned. Yet he has not truly been linked to any teams, while Kuroda and Guthrie have already signed, and Dickey is in discussions. Greinke could wind up becoming a bargain. Usually, the first pitcher off the board will get the biggest deal, and then other teams will sign the rest as fall back options. They are more like consolation prizes. But the longer Greinke remains available, especially as other lesser pitchers continue to sign, Greinke could be a steal, even if he dies still get his big pay day. The problem is, the big market teams are obviously the ones who spend the most money. Due to his anxiety and other personality issues, Greinke may not be viewed as a big market sort of guy. Granted, he did well when he was traded to the Los Angeles Angels during the 2012 season after having only previously played for the Kansas City Royals and Milwaukee Brewers. But while Los Angeles is a big market, it isn't the same sort of market as far as media and fans are concerned as, say, New York, Boston or Philadelphia. They are much more ruthless, especially when things don't go quite as well as expected. Still, after seeing the types of deals that Cole Hamels and Matt Cain received during last season so that the Philadelphia Phillies and San Francisco Giants could avoid letting two of their top pitchers hit the open market, Greinke is not rumored to be receiving those types of offers. Those two will average well over $20 million per year over the next six seasons, while Greinke is expected to sign for closer to around $17 million. When you look at their numbers, Greinke stacks up to Hamels and Cain quite well. Whichever team does wind up making a play and signing Greinke could be getting a top notch pitcher at a discount price. Still, it is a bit strange that he was not the first free agent starting pitcher to sign a new deal this offseason, thus setting the market price for the rest. Of course, that does not mean that it will not work out well for Greinke or his new team. That much remains to be seen.   The post MLB Rumors: Why Hasn't Zack Greinke Set The Free Agent Market For Starting Pitchers This Offseason? appeared first on Hardball Chat Baseball Blog.
Original Story:
http://www.hardballchat.com/2012/11/m...
MORE FROM YARDBARKER
MLB News

Delivered to your inbox

You'll also receive Yardbarker's daily Top 10, featuring the best sports stories from around the web. Customize your newsletter to get articles on your favorite sports and teams. And the best part? It's free!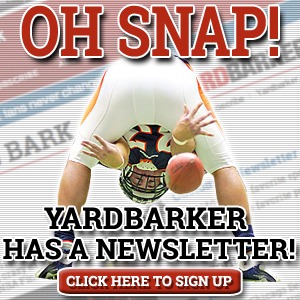 Latest Rumors
Best of Yardbarker

Today's Best Stuff

For Bloggers

Join the Yardbarker Network for more promotion, traffic, and money.

Company Info

Help

What is Yardbarker?

Yardbarker is the largest network of sports blogs and pro athlete blogs on the web. This site is the hub of the Yardbarker Network, where our editors and algorithms curate the best sports content from our network and beyond.