Found September 20, 2012 on hardballchat.com:
Andrew McCutchen is batting .340 this season for the Pittsburgh Pirates. He is currently in second place in the National League batting race, .006 behind the leader. While Major League Baseball generally never roots for one player to hit higher than another, this is one instance where MLB needs to root for McCutchen to overtake the current leader and capture the N.L. Batting crown. That is because the current player leading the senior circuit in hitting is Melky Cabrera of the San Francisco Giants. Cabrera is serving his 50 game suspension after testing positive for performance enhancing drugs, yet his .346 average is still enough to lead the league. While he is one official at-bat short of having enough to qualify for the batting crown, all MLB would do is enter one more hitless at-bat to his average, and it would then be enough. This cannot happen. It is that simple. Yet MLB commissioner Bud Selig does not sound like a man willing to change the rule. "We'll see how it all plays out," Selig said on Wednesday. "We generally don't interfere in that process. We'll take a look at it at the end of the year." Cabrera, who was also the 2012 All-Star game MVP, was suspended Aug. 15 for a positive test for testosterone and is missing the final 45 games of the regular season. he would be suspended for the first five games of the postseason if the Giants make it that far, or his suspension would carry over to the first five games of the 2013 regular season, regardless of which team he is playing for at that point. Cabrera is a free agent at the end of this season, and the Giants seem highly unlikely to bring him back. In fact, there are some rumblings that the Giants would not even place Cabrera on their postseason roster if they qualify for the MLB Playoffs. Either way, it sounds like a player who cheated by taking performance enhancing drugs may not only have played a large part in determining home field advantage in the 2012 World Series, but he may also be recognized as the best hitter in the National League this season. This is something that baseball cannot handle. It was bad enough for MLB last season when they thought that the N.L. MVP could have used steroids. Ryan Braun edged out Matt Kemp last season and originally was said to have failed his drug test. But after further review, Braun was found innocent, and MLB was off the hook. Even if that was the case and Braun was found to have taken illegal substances, Selig said that the league would not have taken any actions to strip the Milwaukee Brewers star of the award. "You can't change records because once you get into that it would never stop," Selig said. "It would create more problems than it would solve." The league may have been lucky with Braun last year. They will not be as fortunate this season if Cabrera holds on and wins the batting title. If you are into irony, Cabrera would be the first player for the Giants to win a batting crown since Barry Bonds in 2004. You think that may be brought up just a bit throughout the offseason if McCutchen cannot catch Cabrera in the batting chase?    
Original Story:
http://www.hardballchat.com/2012/09/m...
THE BACKYARD
BEST OF MAXIM
RELATED ARTICLES
Neil Walker picked up two of the three hits that the Pirates were able to counter off the Brewers' Yovani Gallardo on Tuesday night at PNC Park. But it was towards the end of that nine inning game that Manager Clint Hurdle said that Walker, who felt strong in the middle of the game, felt that get away from him late. It's what forced Walker out of the lineup on Wednesday as he...
It's not a surprise to me that the Pirates haven't been placing much emphasis on the running game this year. They've been taking that approach in the minors the last few years, having pitchers focus on the batter at the plate, rather than holding the runner on first base. It makes sense from a development standpoint. You want a young pitcher to work on repeating his delivery...
Great line from CBS Sports' Danny Knobler tonight: Yes, it's true.  Chad Qualls has been absolutely horrible.   Tonight the Pittsburgh Pirates had a 7-4 lead over the Milwaukee Brewers, and then enter Chad Qualls. Qualls got one out and managed to give up three earned runs, eliminating the Pirates' lead.  His ERA is, as Knobler mentions, 7.94.  For the season...
The Pirates are 74-74. They haven't been under .500 since they were 24-25 on May 29th. Given the way things have gone of late, this may be the very last moment that the 2012 Pirates were an above-average baseball team. That ... is pretty sad.  The first pitch today is at 4:05, with Wandy Rodriguez and Mike Fiers on the mound. Also, you may have noticed WHYGAVS is a bit different...
Dipping below .500, getting swept by the Brewers (again) at home, and falling another game back in the wild card race is bad enough, but the Pirates somehow made it even more upsetting on Thursday afternoon. They fell behind right away, immediately setting the stage for what looked like a total disaster. Wandy Rodriguez had his worst outing in quite a while, allowing three runs in...
One of my very least aspects of being a Pirate fan is the sliding scale of expectations that comes with hopelessness. When a team enters a season with no real expectation to contend, win values are more or less meaningless. It sounds strange to say, wins and losses are meaningless distinctions once you separate out playoff teams from non-playoff teams; there are a million different...
Exploring the Arsenal will run prior to each game, providing you with a brief scouting report on the starting pitcher expected to oppose the Pirates. The chart below shows the horizontal and vertical movement of every pitch thrown by that particular pitcher in his career. This chart is from the catcher's point of view. Click here for a general guide to pitch types and classifications...
It took a little longer this year, but it appears these are the same old Pittsburgh Pirates. Flailing and running on fumes as they desperately try to stay in the wild-card race, the visiting Pirates' last stand could start Friday night against the Houston Astros. It wasn't expected to be this way for Pittsburgh as it made its way to the top half of the NL Central for a...
MILWAUKEE Despite standing with the same record (74-72), both back by 2.5 games in the battle for National League's second wild-card spot -- both led by NL MVP candidates in Ryan Braun and Andrew McCutchen -- the Milwaukee Brewers and Pittsburgh Pirates couldn't seem to be any more different heading into Tuesday's start of a three-game series. Twelve games under .500...
MLB News

Delivered to your inbox

You'll also receive Yardbarker's daily Top 10, featuring the best sports stories from around the web. Customize your newsletter to get articles on your favorite sports and teams. And the best part? It's free!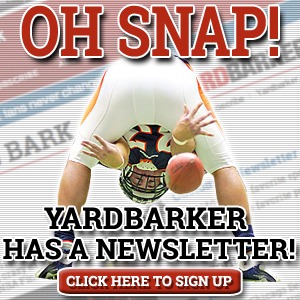 Latest Rumors
Best of Yardbarker

Today's Best Stuff

For Bloggers

Join the Yardbarker Network for more promotion, traffic, and money.

Company Info

Help

What is Yardbarker?

Yardbarker is the largest network of sports blogs and pro athlete blogs on the web. This site is the hub of the Yardbarker Network, where our editors and algorithms curate the best sports content from our network and beyond.