It is time for David Ortiz to leave the Boston Red Sox. It has been a great run that has resulted in two World Series championships and many great memories. But, like most good things, it has come to an end. It is time for the two to part ways. Ortiz has been unhappy with the Red Sox for a few years now. Every year, things seem to only get worse. Of course, as bad as things have been in Boston, you have to blame Ortiz. Bib Papi could have left. In fact, he could have left on more than one occasion. If you have the choice to leave but decline to do so, then you have absolutely no right to complain about just how bad things are in your current situation. It is as bad as the people who complain about things, but do absolutely nothing to try and change them. Either stop whining or do something about your current predicament. That is my clear message to Ortiz. I respect Big Papi, both as a player and as a person. Well, more so as a person than a player after learning that he was just one of a countless number of players who used performance enhancing drugs. Not that I was surprised, mind you. I remember watching him play with the Minnesota Twins. He was quite smaller back then then shortly after he joined the Red Sox. But Ortiz needs to go, and it is more so for his sake than that of the Red Sox. I have no doubt in my mind that he can still help this team, at least offensively. When healthy – and happy – Ortiz is still one of the more feared hitters in the game. It has just been a while since he has been happy, although his numbers have still been impressive over the past few years when he is healthy. Ortiz can help many teams, and it is time to take his game to a new team. Boston has become stale. If he does decline the Red Sox arbitration offer and opt not to work on a long term deal with Boston, he should have more than his fair share of suitors on the free agent open market. With a shortage of power hitters available this winter, Ortiz should be able to receive the three or four year deal that he has been seeking from Boston for the past couple of years. In all likelihood, Josh Hamilton will not return to the Texas Rangers. Ortiz could reunite with Adrian Beltre and join a lethal lineup in Arlington. He could also perhaps take up Robinson Cano on his tempting offer to play alongside him with the New York Yankees. The two are good friends and, while he may not make quite as much in New York serving as the every day designated hitter, Ortiz would give himself a great opportunity to win a World Series. Another team who spends like drunken yuppies could inquire into his services, and that would be the Los Angeles Angels. We know they could use another bat, and Ortiz could be a natural fit. He would certainly have lineup protection in the form of Albert Pujols and Mark Trumbo. Needless to say, if Ortiz finally decides to smarten up and realize that the time to leave the Red Sox is now, he will be able to pick and choose the best fit for the final few years of his career.   The post MLB Rumors: Will David Ortiz Finally Smarten Up And Leave Boston Red Sox? appeared first on Hardball Chat Baseball Blog.
Original Story:
http://www.hardballchat.com/2012/11/m...
MORE FROM YARDBARKER
MLB News

Delivered to your inbox

You'll also receive Yardbarker's daily Top 10, featuring the best sports stories from around the web. Customize your newsletter to get articles on your favorite sports and teams. And the best part? It's free!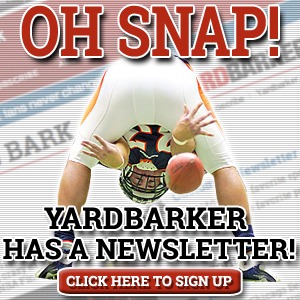 Latest Rumors
Best of Yardbarker

Today's Best Stuff

For Bloggers

Join the Yardbarker Network for more promotion, traffic, and money.

Company Info

Help

What is Yardbarker?

Yardbarker is the largest network of sports blogs and pro athlete blogs on the web. This site is the hub of the Yardbarker Network, where our editors and algorithms curate the best sports content from our network and beyond.