The Tampa Bay Rays did what many people believed they would do for quite some time now in trading starting pitchers James Shields and Wade Davis for hitting, finally agreeing to a deal with the Kansas City Royals for top hitting prospect Wil Myers. While Shields and Davis can likely be inserted into the Royals' starting pitching rotation right away, it was far too steep of a price to give up Myers. The bottom line here is that the Royals got absolutely fleeced by the Rays. Now, don't start thinking this is anywhere along the lines of the trade between the Miami Marlins and the Toronto Blue Jays. The Royals – unlike the Marlins – are at least trying to get better. They just don't know how to accomplish that. This deal certainly isn't going to get the job done. In fact, many will see this as a step backward, provided Myers turns out to be the power hitting pro that many envision. The Rays have been pitching rich for years. Every time they lose a pitcher, another one steps up into his place and performs just as well – if not better – and the beat goes on with the Rays on the mound. It has been their lineup that has failed them in clutch situations. Adding Myers could fix that issue going forward, as we are talking about a power hitter who has produced at every level thus far, and is labeled as a can't miss hitter by almost every baseball source and scouting report on the planet. Add him into a lineup either behind or in front of a healthy Evan Longoria, and the Rays may just have one of the best 1-2 punches in the entire league. Tampa Bay loses two more starting pitchers, but they may still not miss a beat, even during the upcoming 2013 MLB season. Kansas City, however, may not be much improved at all, even next season with the addition of two new starting pitchers. Plus, once they depart via free agency, as nearly every Royals player does eventually, and once Myers is hitting 30 plus home runs a year in Tampa, the Royals will look back on this as yet another bad baseball move. Some teams do well with player personnel. Others do not. That is another one of those very cases. Tampa Bay adds what has been missing, while Kansas City continues to prove clueless in what it truly takes to contend, even in a mediocre division.     The post MLB Trade: Did Rays Fleece Royals By Trading James Shields And Wade Davis For Wil Myers? appeared first on Hardball Chat Baseball Blog.
Original Story:
http://www.hardballchat.com/2012/12/m...
MORE FROM YARDBARKER
MLB News

Delivered to your inbox

You'll also receive Yardbarker's daily Top 10, featuring the best sports stories from around the web. Customize your newsletter to get articles on your favorite sports and teams. And the best part? It's free!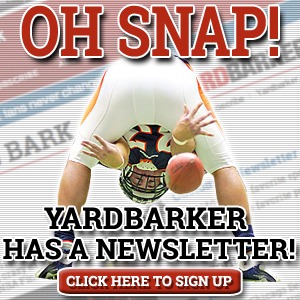 Latest Rumors
Best of Yardbarker

Today's Best Stuff

For Bloggers

Join the Yardbarker Network for more promotion, traffic, and money.

Company Info

Help

What is Yardbarker?

Yardbarker is the largest network of sports blogs and pro athlete blogs on the web. This site is the hub of the Yardbarker Network, where our editors and algorithms curate the best sports content from our network and beyond.