National Leaguers with something to prove in 2017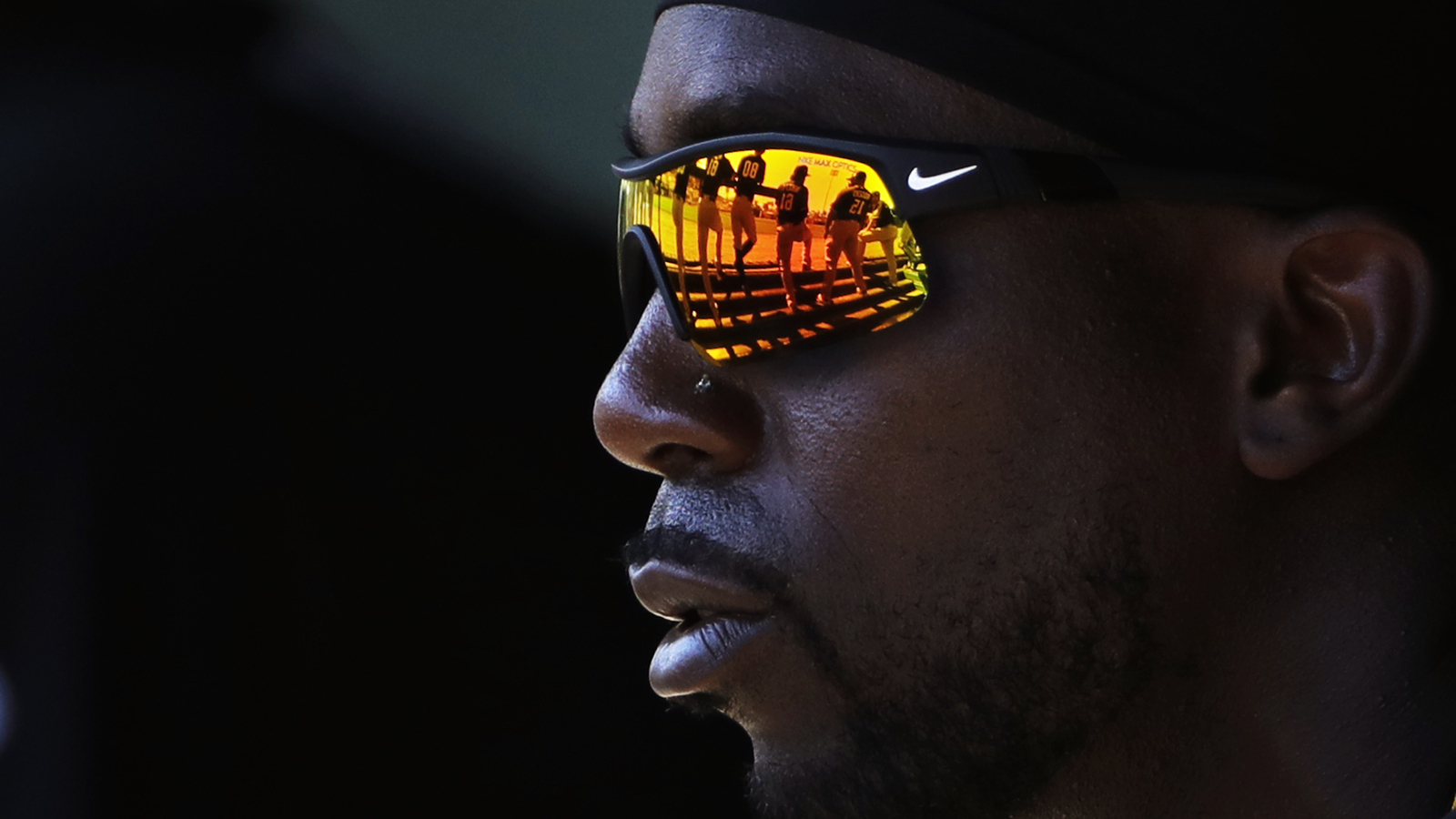 Andrew McCutchen had a down year in 2016 and found himself nearly traded despite being a fan favorite this offseason. 
AP Photo/David Goldman
It has been said that playing with a chip on your shoulder is good, that it is a motivational tool that brings out the best in a ballplayer. And while there are a variety of different conditions that govern such players on every team, ranging from justifying the hype, carrying the load on a new ball club or resurrecting personal stock that has slipped, there are a great deal of talents with something to prove spread around the National League.

Each team has a player that is playing with an increased purpose. And the chip on the individual shoulder could very well decides where the collective chips fall in the standings for their team. Whether it be the defending champions in Chicago, a recent bottom-feeder looking to strengthen its grip, such as the Phillies or a club that is looking to break through its glass ceiling in the way the Nationals are, a breakthrough season is just as important as a superstar staying at their elite level.

Here are a look at the players living on the edge that can make a world of difference in how the NL shakes out this year. 
Atlanta Braves, Dansby Swanson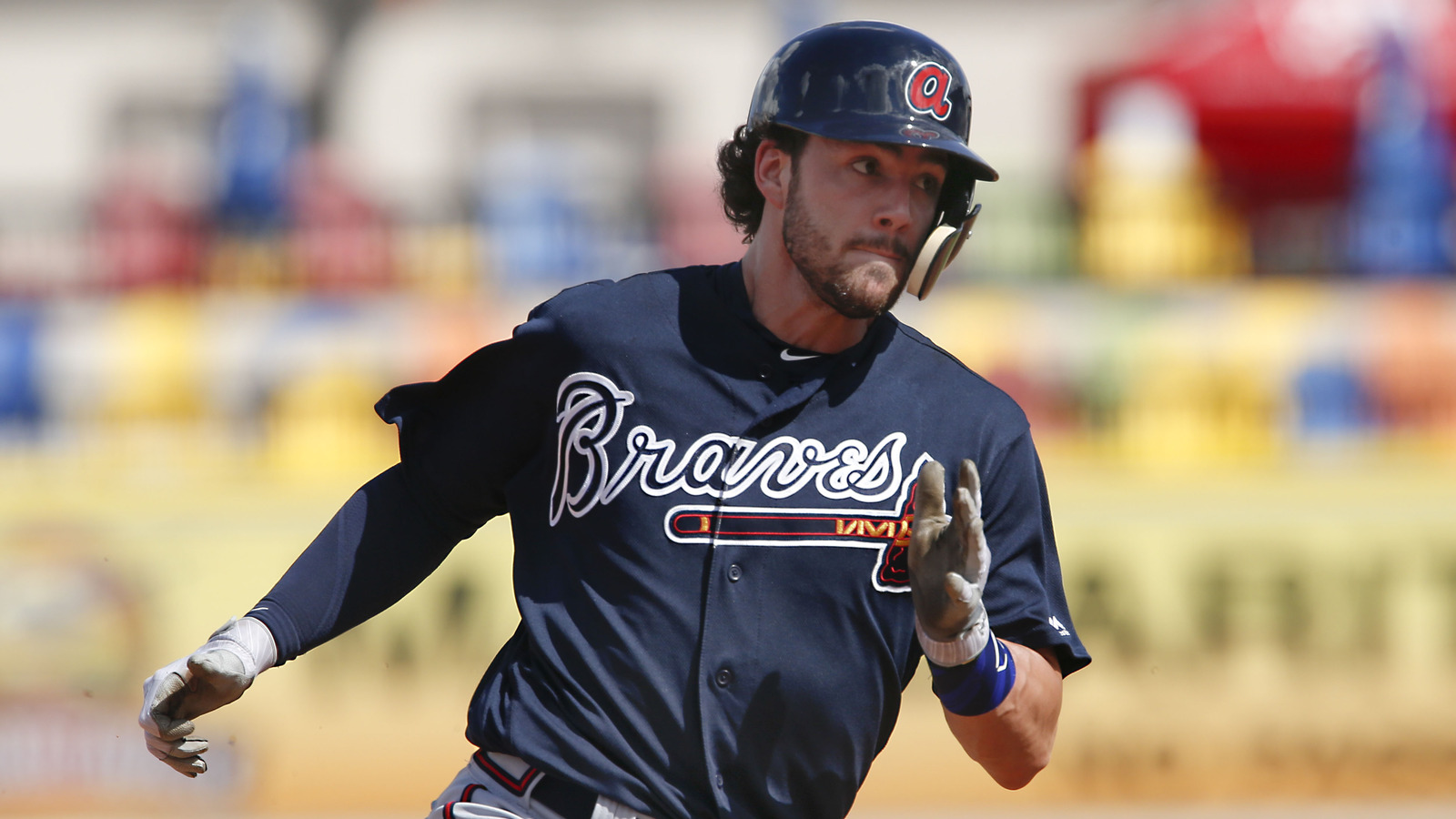 Atlanta Braves shortstop Dansby Swanson rounds third base to score during the fourth inning of a spring training baseball game against the Detroit Tigers at Joker Marchant Stadium on Feb. 27, 2017
Reinhold Matay-USA TODAY Sports
The new year will usher in both a new ballpark in Atlanta, but also the beginning of the era of local hero Swanson as well. The Georgia product has been heralded as the forthcoming face of the franchise since he was acquired from the Diamondbacks months after being drafted. In his brief stint in the A last fall, he did nothing but fuel the fire with his performance, hitting .302 over 38 games. While he has plenty of time to make good on his substantial promise, there is going to be high expectations immediately for him to prove that his hype is legit.

Milwaukee Brewers, Eric Thames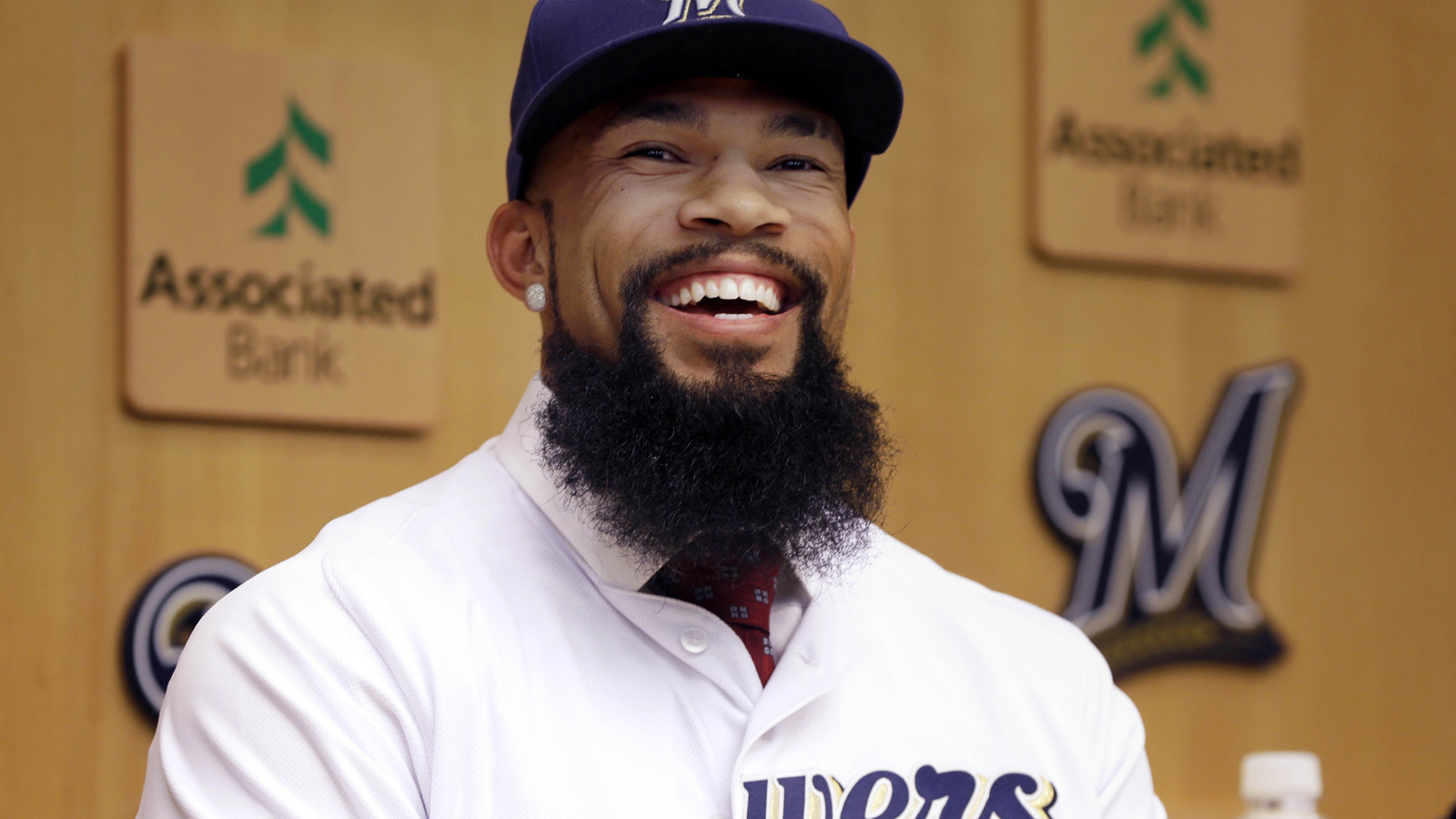 Eric Thames at his introduction as a Milwaukee Brewer during a press conference in Milwaukee on Nov. 29, 2016
Rick Wood/Milwaukee Journal Sentinel via USA TODAY NETWORK
It has been four years since Thames took his last swings in the Majors, when he split the year between stints with the Blue Jays and Mariners, swinging to the tone of a dismal .232 with nine home runs. However, after a three-year stint of playing in Korea, where he hit a 124 home runs, Thames signed a three-year, $16 million deal with the Brewers this winter, and will be asked to remain the player that he became during his MLB sabbatical.

St. Louis Cardinals, Kolten Wong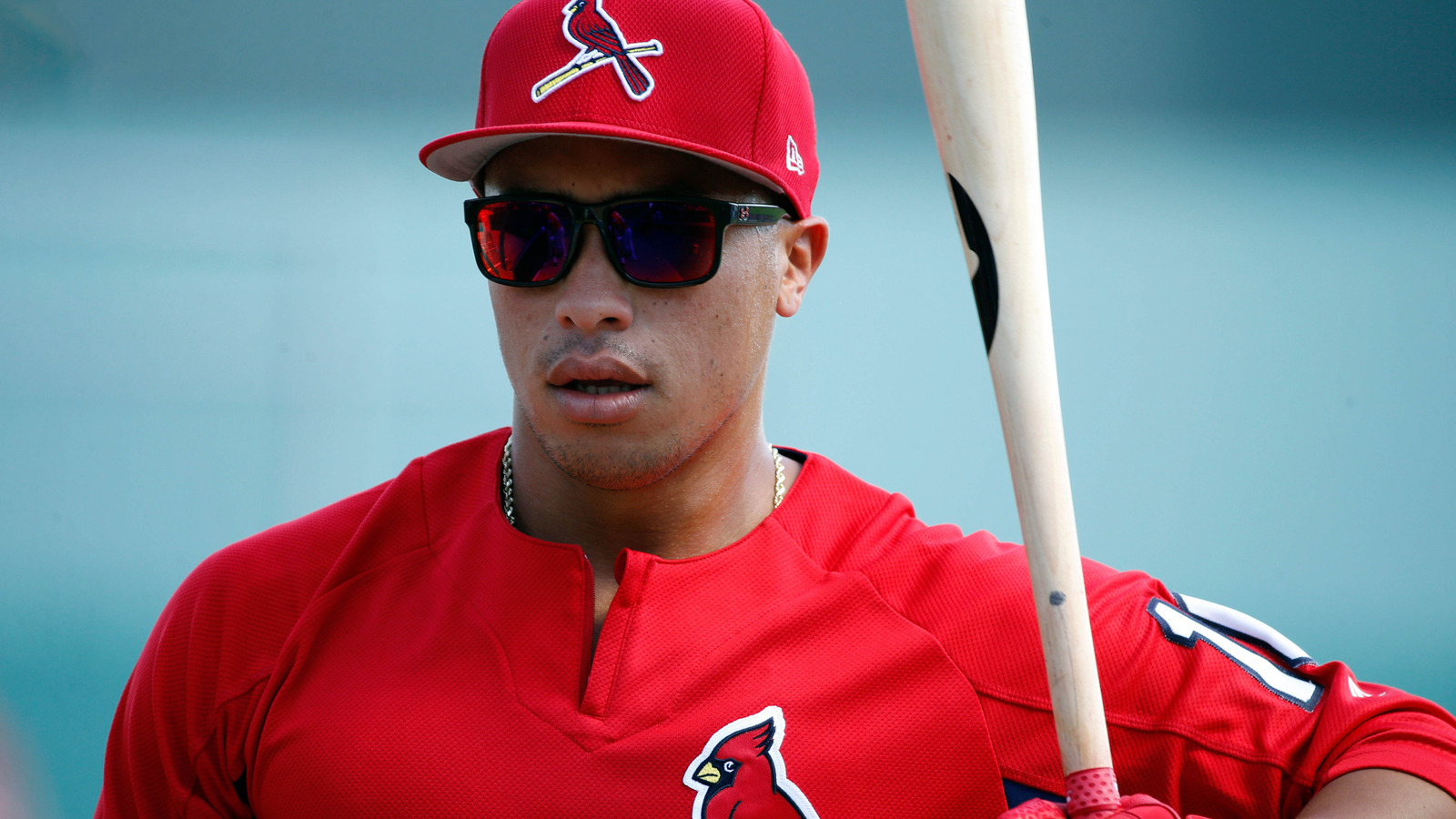 St. Louis Cardinals second baseman Kolten Wong works out before their spring training game at JetBlue Park on Feb. 27, 2017.
Kim Klement-USA TODAY Sports
Despite being blessed with a plethora of skills that should make him the ideal middle infielder, Wong has struggled badly with consistency throughout his young career. He enters this season with Jedd Gyorko, in need of more at-bats in a year where he hit 30 home runs as a part-timer, hovering over his shoulder and battling a shoulder injury that will carry over from late last summer. Wong will need to overcome his limitations if the Cardinals are not to lose patience with their former first-round pick.

Chicago Cubs, Jason Heyward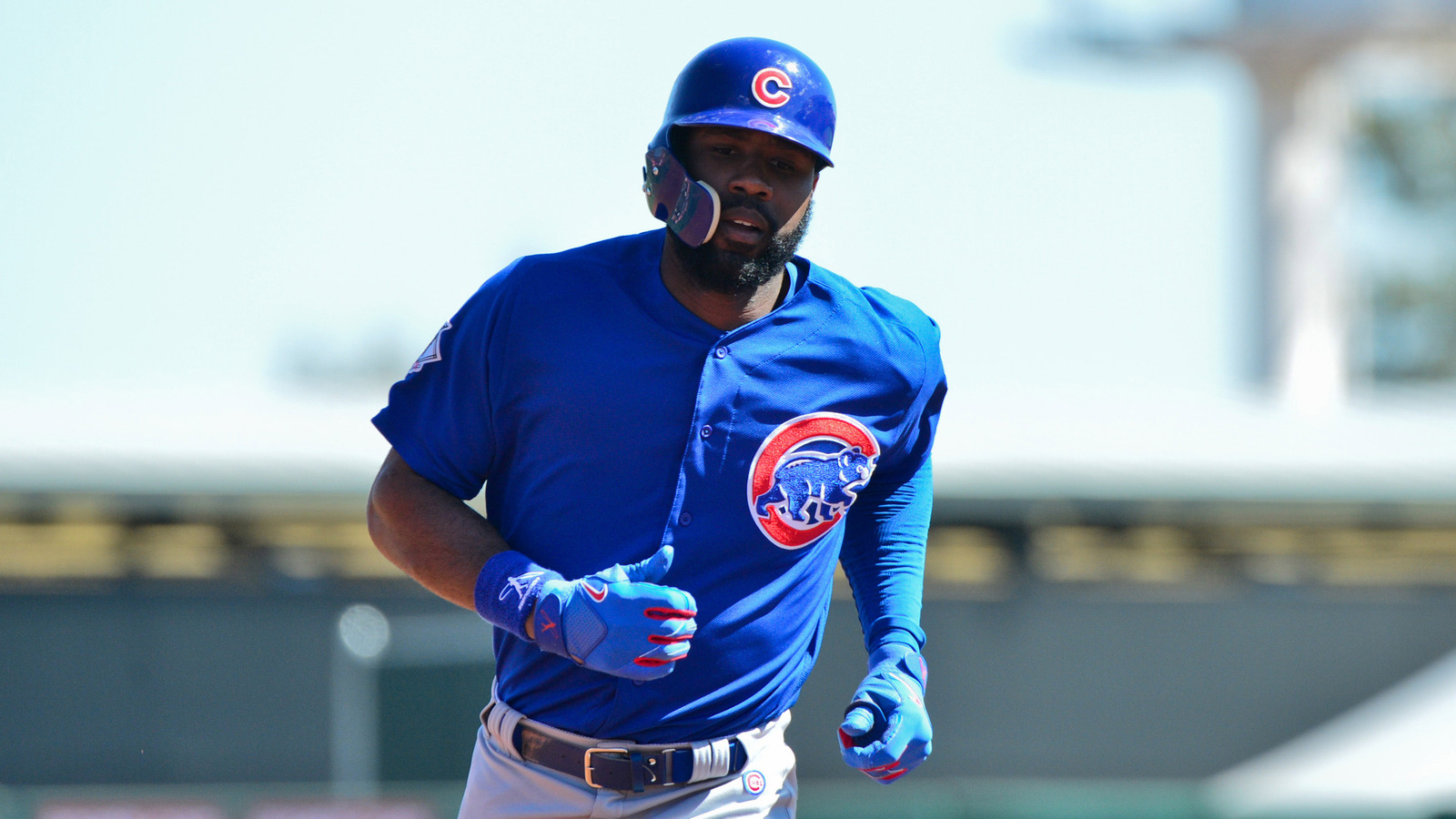 Chicago Cubs right fielder Jason Heyward hits a solo home run in the second inning against the Los Angeles Angels during a spring training game at Tempe Diablo Stadium on March 6, 2017.
Matt Kartozian-USA TODAY Sports
After signing a massive $184 million contract, Heyward regressed badly at the plate last season, posting career-lows in every statistical category. Such were his struggles (four hits in 48 at-bats) in the postseason, he was benched late in the World Series, which is a precarious position for a Gold Glove winner that simply was too bad to bare at the plate.

Arizona Diamondbacks, Zack Greinke
Arizona Diamondbacks pitcher Zack Greinke throws in the first inning against Mexico during a 2017 World Baseball Classic exhibition game at Salt River Fields. 
Mark J. Rebilas-USA TODAY Sports
Back injuries severely hampered Greinke in his first year in Arizona, but if the D'Backs are to make 2016 be more of a bump in the road, as opposed to the beginning of a massive misstep, they will need their $30 million arm to rebound this year. There are plenty of pieces in Arizona that can form a winner, but having a dependable ace every fifth day is essentially, especially considering the commitment to him.

Los Angeles Dodgers, Rich Hill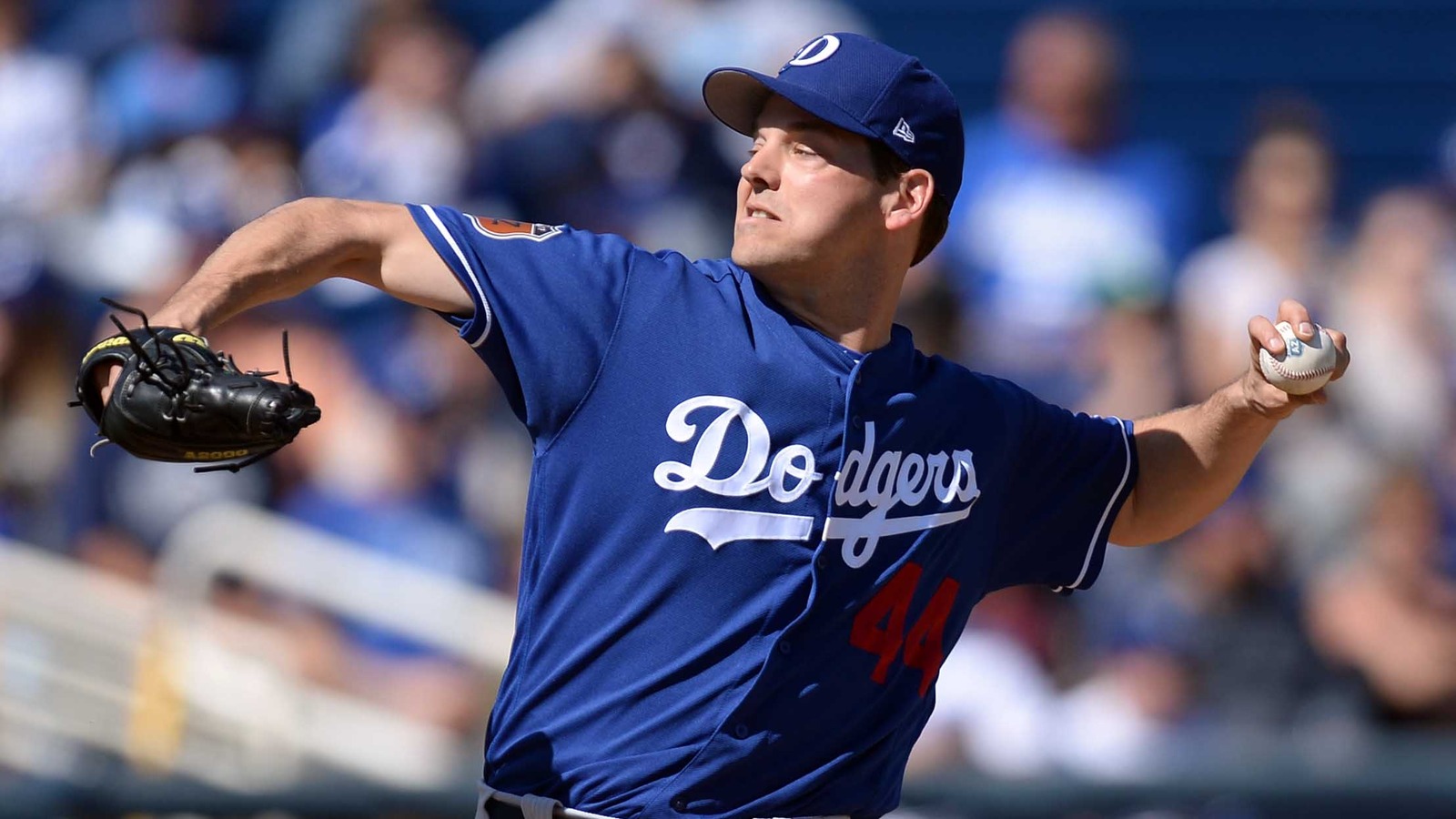 Los Angeles Dodgers starting pitcher Rich Hill pitches against the Milwaukee Brewers in the first inning against the Milwaukee Brewers at Maryvale Baseball Park on Feb. 26, 2017.
Joe Camporeale-USA TODAY Sports
While he was undeniably effective both as an Athletic and a Dodger last season, there was understandable apprehension in inking the historically fragile 36-year-old southpaw to a big money deal. And while the Dodgers could easily afford to take the risk financially, the balance of the LA staff could largely fall on the shoulders of Hill, who's 110 innings last year were the second highest season total of his career. He has to be present for the Dodger staff to be reliable this year.

San Francisco Giants, Joe Panik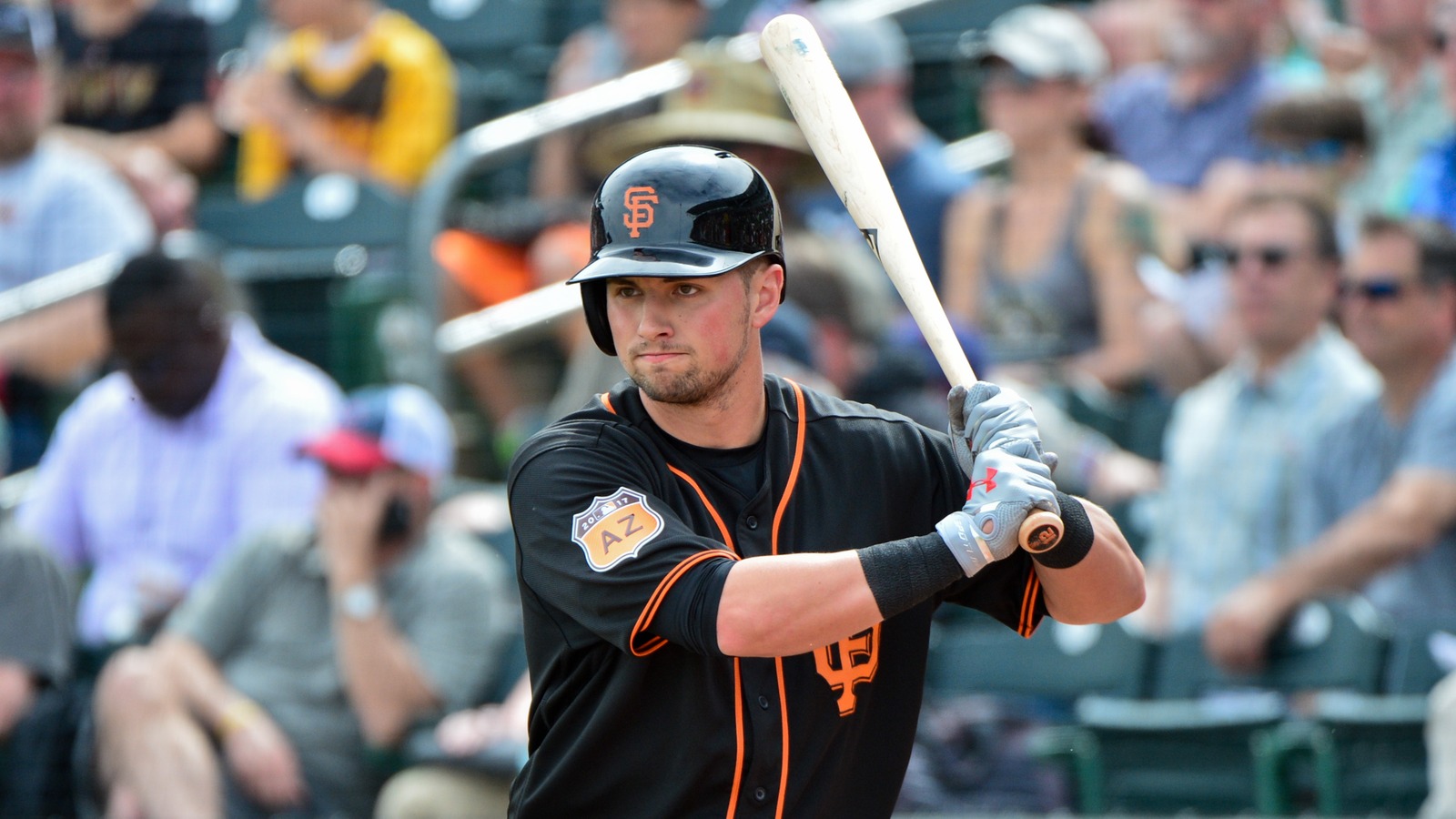 San Francisco Giants second baseman Joe Panik warms up in the first inning against the Oakland Athletics during a spring training game at HoHoKam Stadium on March 3, 2017.
Matt Kartozian-USA TODAY Sports
After posting a .309 average over his first two years and making an All-Star appearance in 2015, Panik regressed badly last season. His on-base % dipped by nearly 50 points and his OPS dipped south of .700 as well. In an offensive that needs to be firing on all cylinders to produce as a unit, Panik picking his production back up is essential.

Miami Marlins, Dee Gordon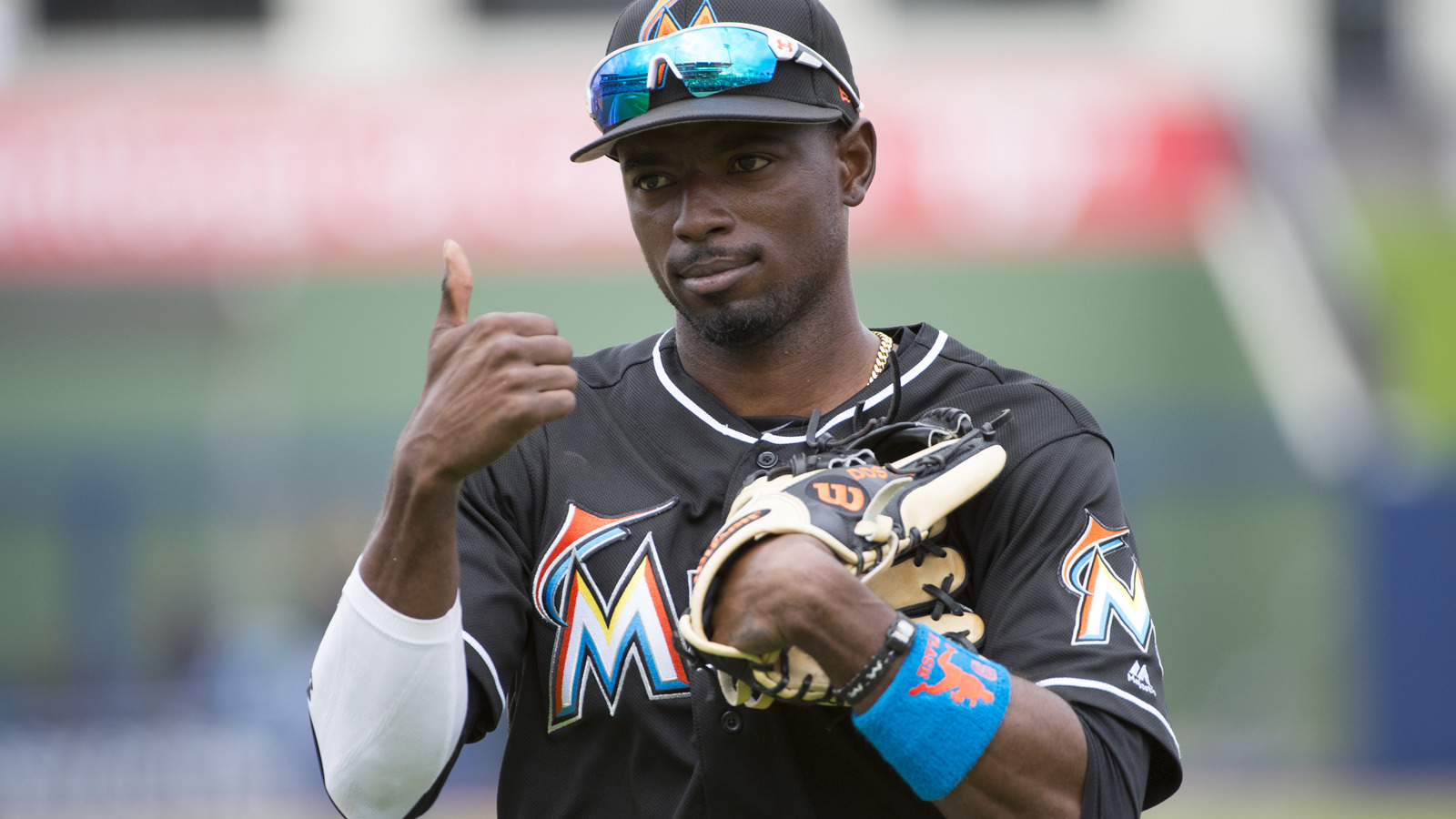 Miami Marlins Infielder Dee Gordon gives a thumbs up during a spring training game between the Miami Marlins and the Houston Astros at The Ballpark of the Palm Beaches in West Palm Beach, Florida on March 1, 2017. 
Doug Murray/Icon Sportswire via Getty Images
Gordon lost 80 games last year due to a failed PED test, interrupting an impressive run in recent years by the speedster. Having been an All-Star in both 2014 & '15, and taking home a Gold Glove, Silver Slugger and batting title over the time span as well, Gordon clearly has the ability to make the leap towards elite levels of production again this year. But with that type of cloud hanging over his head, making a strong return will be vital for both the Marlins lineup, but also his reputation.

New York Mets, Matt Harvey
New York Mets starting pitcher Matt Harvey throws against the St. Louis Cardinals during a spring training game at First Data Field on March 5, 2017. 
Steve Mitchell-USA TODAY Sports
The Mets ace never seemed to be himself a year ago, as his velocity was down, control erratic and hit very hard. It came to be revealed that Harvey was suffering from the elusive Thoaraic Outlet Syndrome that has curbed an increasing amount of arms in the last few years. After season-ending surgery, Harvey is back on the mound attempting to prove he can still be the sensational talent that bent reality more times than not as New York pushed the Royals to the limit in the 2015 World Series.

Washington Nationals, Stephen Strasburg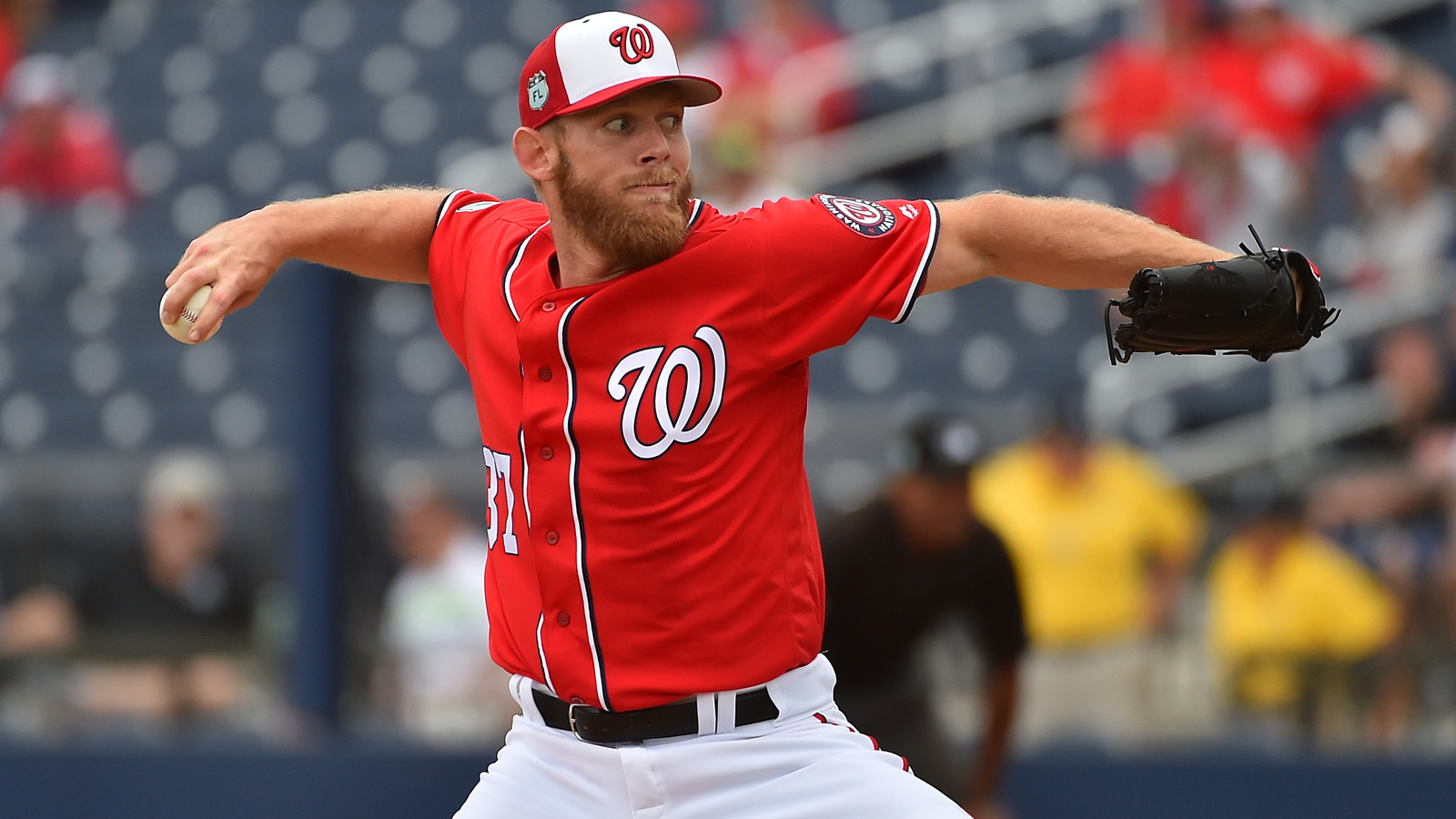 Washington Nationals starting pitcher Stephen Strasburg pitches against the St. Louis Cardinals at The Ballpark of the Palm Beaches on March 3, 2017.
Jasen Vinlove-USA TODAY Sports
It seemed as if the game's most hyped pitching prospect arguably ever was finally realizing his full potential early last year. Strasburg carried a 12-0 record into the All-Star Break, before once again succumbing to the injury bug and seeing his season end in early September. Luckily enough for himself, he inked his $175 million extension in May, before more injury woes wore down his stock. Now he'll need to once again pitch like an ace, as the Nats are continuing to fall short of their full potential without him in October.

San Diego Padres, Trevor Cahill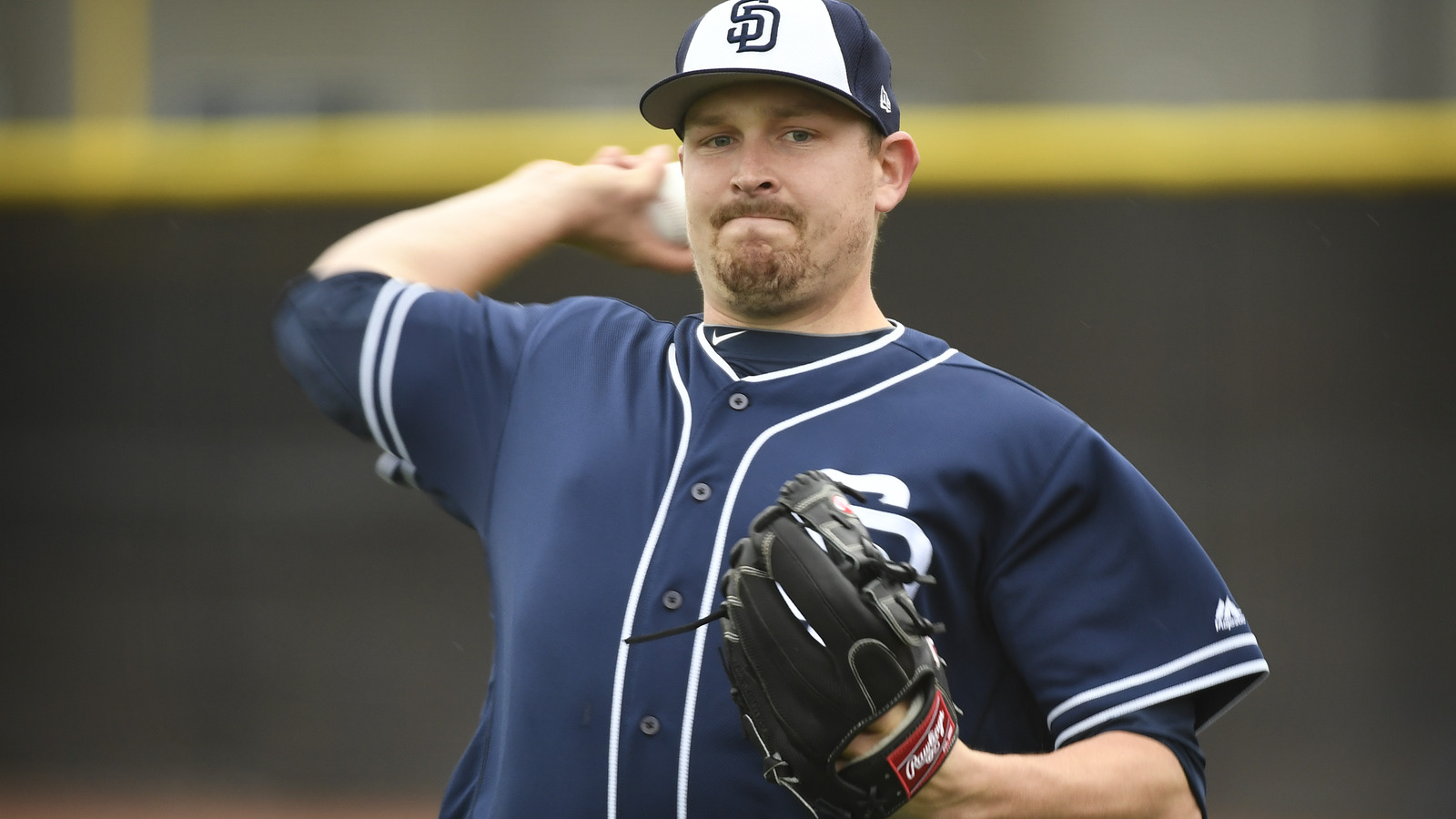 Trevor Cahill of the San Diego Padres throws during a spring training workout at the Peoria Sports Complex on February 18, 2017 in Peoria, Arizona. 
Andy Hayt/San Diego Padres/Getty Images
After reinventing himself in the Cubs' bullpen, Cahill now turns his attention back to establishing himself as a starter with the rebuilding Pads. Having opened his career with four seasons of double digit wins, he has the pedigree to do so. The misfit cast of starters in San Diego could desperately use a breakout candidate, so a more developed Cahill could be a godsend.

Philadelphia Phillies, Aaron Nola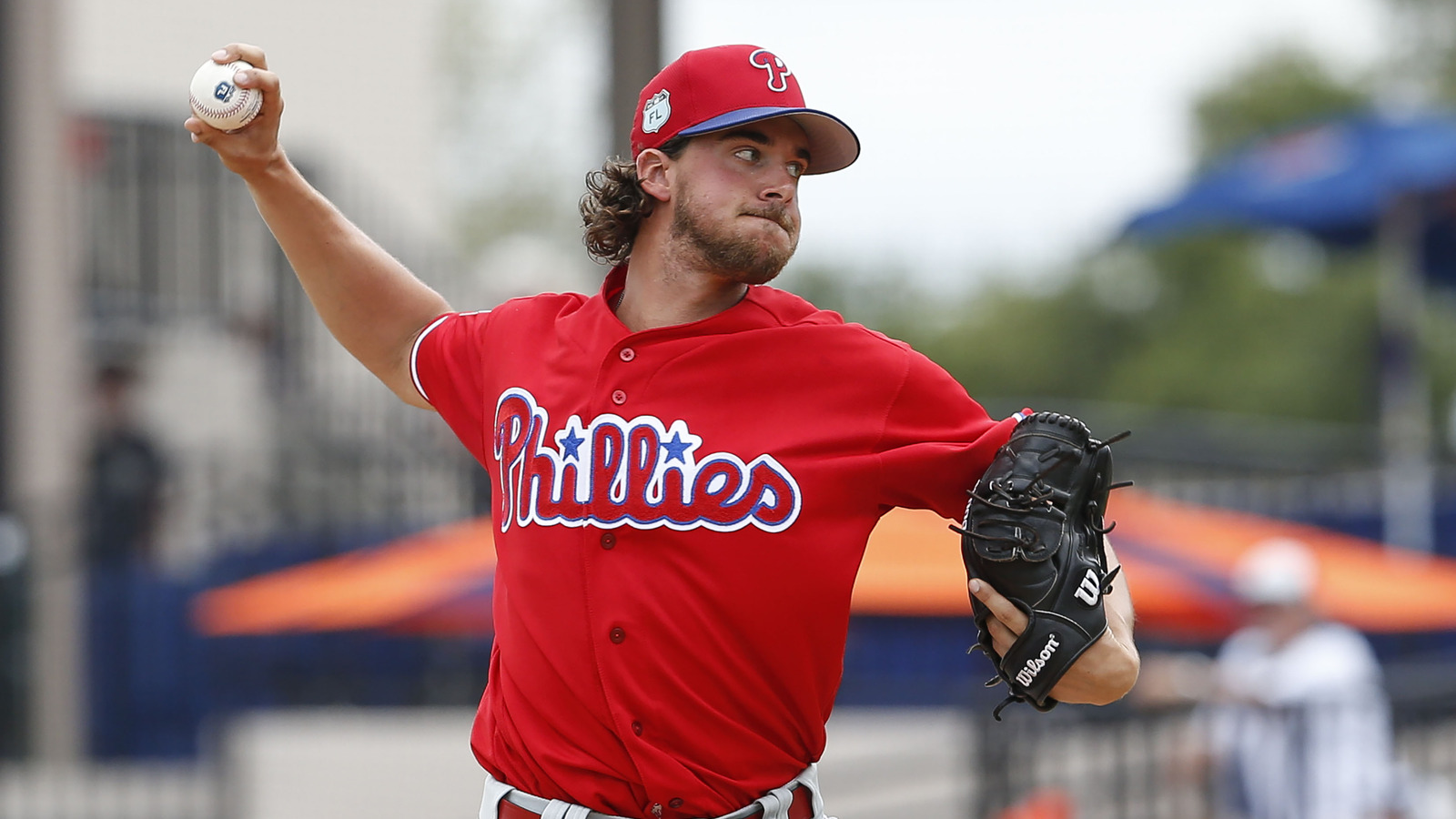 Philadelphia Phillies starting pitcher Aaron Nola throws a pitch during the first inning of an MLB spring training baseball game against the Detroit Tigers at Joker Marchant Stadium on March 7, 2017.
Reinhold Matay-USA TODAY Sports
Early in 2016, Nola showed the substantial talent that allowed him to fly through the Phillies' minor league ranks. Batters managed only a .201 average against through May against his diverse offering of pitches and pitch placement. But a UCL sprain ended his season by July, and now he's looking to reclaim his place within the Phillie staff. On talent alone, he has the potential to remain at the top of the Phillies staff for years, and for a team that is on the verge of making a competitive push, having Nola firing on all cylinders is a must.

Pittsburgh Pirates, Andrew McCutchen
Andrew McCutchen of the Pirates lines a pitch to the outfield for a hit and then hustles down the line to first base during the spring training game between the Pittsburgh Pirates and the Baltimore Orioles on February 26, 2017 at Ed Smith Stadium in Sarasota, Florida.
Cliff Welch/Icon Sportswire via Getty Images
Is there anyone who has more to play for than McCutchen this year? If so, please bring them forward because the disenfranchised, yet still popular Pirate is playing for reputation and reestablishment to his former elite place in the game this year. Coming off an offseason where he was openly shopped to the highest bidder (who never emerged) and forced out of the only position he has ever manned, it is hard to imagine a more motivated player in the game this year than McCutchen.

Cincinnati Reds, Jose Peraza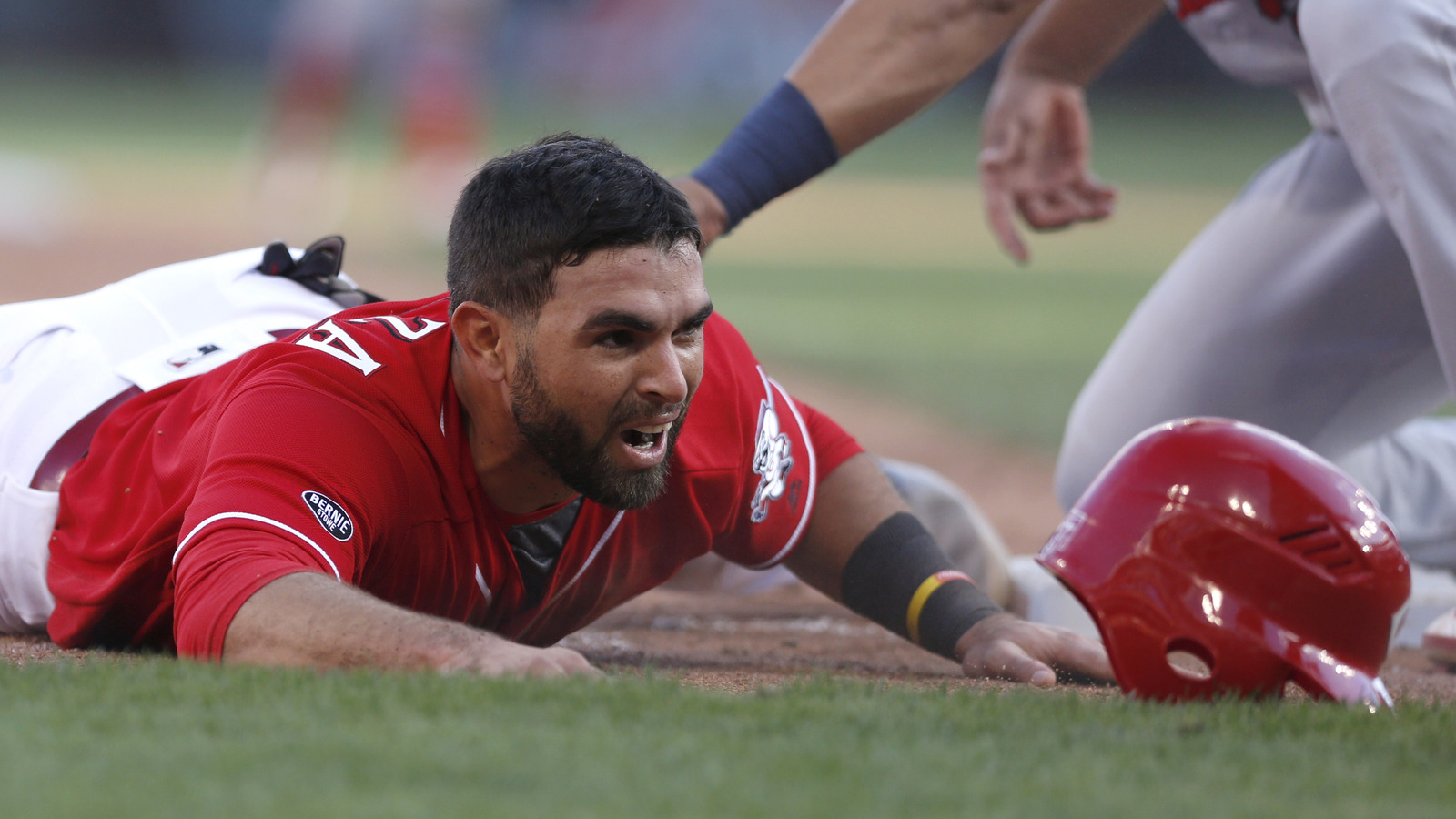 Cincinnati Reds second baseman Jose Peraza is tagged out caught stealing third during the sixth inning against the St. Louis Cardinals at Great American Ball Park on Sept. 3, 2016.
 David Kohl-USA TODAY Sports
Since they were finally able to move out their long-standing anchor at second base in Brandon Phillips, the coast is clear for Peraza to finally show what he's all about. Long mentioned among the top middle infield prospects in the game, his opportunity will come gift wrapped with a place in a lineup between Billy Hamilton and Joey Votto, which should afford plenty of chances to make his mark with the rebuilding Reds.
Colorado Rockies, Jon Gray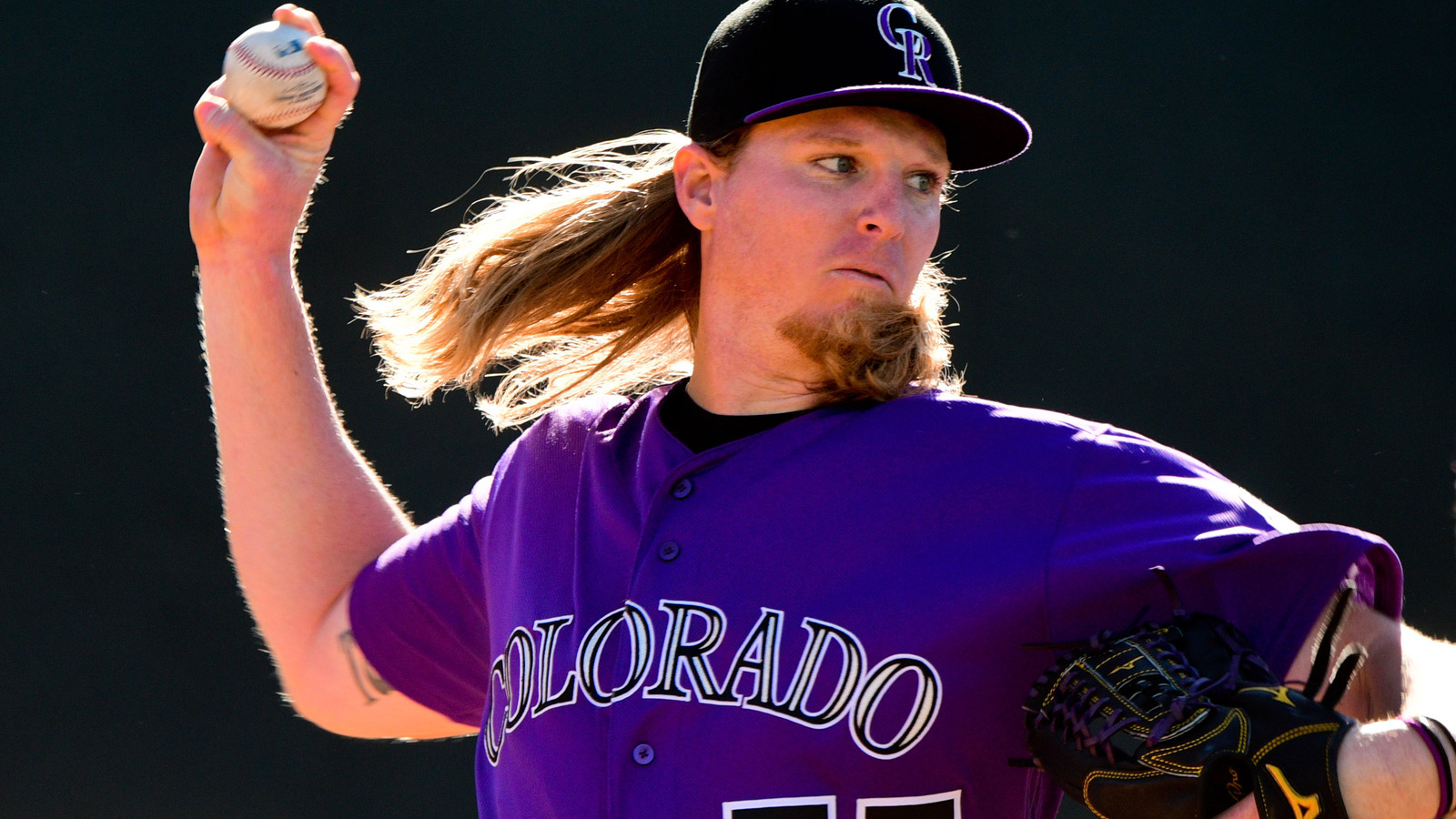 Colorado Rockies starting pitcher Jon Gray (55) throws during a workout at Salt River Fields on Feb. 26, 2017.
Matt Kartozian-USA TODAY Sports
Could it be that finally a Rockies pitching prospect could be panning out? Back in 2013, the club used the third pick in the amateur draft to bring the talented righty out of the University of Oklahoma on board to hopefully solve their legendarily futile pitching efforts. And if his efforts last season are a preview of what's to come, he could very well be about to deliver on promise. Gray finished in the top 10 in the NL in strikeouts, while pitching over .500 baseball over four straight months. Gray could be the most important part of Colorado's hopes to breakthrough this summer.
PLAYERS:
Dansby Swanson
,
Kolten Wong
,
Jedd Gyorko
,
Jason Heyward
,
Zack Greinke
,
Joe Panik
,
Matt Harvey
,
Stephen Strasburg
,
Trevor Cahill
,
Aaron Nola
,
Andrew McCutchen
,
Jose Peraza
,
Brandon Phillips
,
Billy Hamilton
,
Joey Votto
TEAMS:
Atlanta Braves
,
St. Louis Cardinals
,
Chicago Cubs
,
Arizona Diamondbacks
,
San Francisco Giants
,
New York Mets
,
Washington Nationals
,
Philadelphia Phillies
,
Pittsburgh Pirates
,
Cincinnati Reds
,
Milwaukee Brewers
,
Miami Marlins
,
Colorado Rockies
,
Los Angeles Dodgers
MORE FROM YARDBARKER:
QUIZ: Name the active players with most games played without a World Series appearance
Some players in MLB are mired in the desert of playing for a long time without playing for it all in the World Series. Who are the active players with the most games played without a World Series appearance?
Note: Clue is the player's first season of play/number of games
MORE FROM YARDBARKER
MLB News

Delivered to your inbox

You'll also receive Yardbarker's daily Top 10, featuring the best sports stories from around the web. Customize your newsletter to get articles on your favorite sports and teams. And the best part? It's free!