I still am not able to watch the MLB postseason… The Braves' 2013 season ended in heartbreak as they lost in the NL Divisional Series to the Dodgers in four games. But what's done is done, and now Braves Country is forced to look ahead to the 2014 season and all of the coming transactions between now and then. This offseason comes with the need for Braves' general manager, Frank Wren, to make a few big decisions. Most of the key roster spots are filled with young, talented players that are locked in for at least the next few seasons. All of the outfield positions, third base, shortstop, first base, most of the bull pen, and most of the rotation are pretty much settled in. The core of this team (the third youngest team in Major League Baseball, might I add) looks to be built for another run similar to that of the 90′s. The major decisions have to do with Brian McCann, Dan Uggla, and a few pitching spots. Below we will go through these decisions, and a few more. Brian McCann's Free Agent Deal Braves fans, it is time to accept the fact (give up on any last little glimmer of hope) that Brian McCann will not be back in Atlanta next season. A few days ago, ESPN.com posted an article discussing that McCann could get a $100 million deal. They were saying it would be something along the lines of 6 years/$100 million and would have to be to an AL team, allowing him to DH and catch. They also mentioned about him transitioning to first base, but anyone who has watched Mac play over his career knows that will never happen. McCann made $12 million this year in the last year of his 6 year/$26.8 million deal he signed back in 2007, and should be looking for more. He deserves it. The Braves simply do not have the money available to sign an aging catcher (albeit one of the best offensive catchers in baseball) to that kind of deal. Also, the emergence of Evan Gattis has given Wren the option of using a Gattis/Laird combination until top prospect Christian Bethancourt is ready to go. Will Evan Gattis Be the Everyday Catcher? I hope not. I am part of the fan base that believes that Gattis' best value comes from what he was this season. He is a good hitter with well-above-average power, yes, but he is not an everyday catcher. El Oso Blanco provides the best value coming off the bench in late inning situations as a pinch hitter. Just the threat of his bat on the bench (and the option Fredi Gonzalez has to use him whenever he wants) has a large effect on opposing managers' pitching decisions late in games. He is decent behind the plate, don't get me wrong. My main issue comes in his ability to handle the young pitching staff that the Braves have. Had this staff been a group of veterans that know exactly how they want to navigate every situation, he would be a more viable option behind the plate, but he just is not at that point in his career yet. This is why, at the beginning of the season when McCann was out with his shoulder injury, Gerald Laird always caught rookie, Julio Teheran. Gattis should be nothing more than what he was this season: a spot start behind the plate and in the outfield once or twice a week to give the regulars a day off combined with a big time power, pinch hitting threat. Starting him almost every day behind the plate, especially with only one other catcher on the roster, is going to diminish his value as well as the late-game threat from the bench players. The Curious Case of Dan Uggla There really is no "curious case" here. Frank Wren missed big time on this move. Throughout his 3 seasons in Atlanta, he has put up a combined slash line of .213/.323/.404 averaging 26 home runs and 72 RBI per season. The 26 and 72 stat line is sexy for a second baseman, but a batting average that is constantly flirting with the Mendoza line is never good. Frank Wren will try to move Uggla this offseason, but the challenge comes with the two years and $26 million left on Dan's contract. This will most likely have to be a deal similar to the Derek Lowe deal a few years ago, where the Braves ate most of the money on the contract and still got next to nothing in return. Wren will probably have to take on about $20 million of that remaining $26 million in order to convince another team to take him. The key to the most likely scenario is to watch Robinson Cano of the Yankees. If he signs elsewhere, that opens up a need for a slugging second baseman in a small ballpark. That might be the best option if Wren is going to move Uggla this offseason. Braves Fans are Sick of Having "Developing Aces" Yes, Mike Minor and Julio Teheran have promising futures as top of the rotation pitchers. They are already very good #2 or even #3 options, but this team is missing the "go to guy," the dominant, hard-throwing, ten strikeouts a game, pitcher. It just so happens that the Tampa Bay Rays might be willing to sell one David Price. This would be a mega deal, involving several of the Braves top prospects but, with the team being young and locked in at virtually every position, they might have the ability to pull it off. They do have the money to pull it off. Price looks to be commanding around $13 million in arbitration for this coming season. With McCann's $12 million off the books, and hopefully anything from a possible Uggla deal, Frank Wren should have more than enough money to make this happen. Just the idea of a rotation of Price, Teheran, Minor, Medlen, and Beachy/Wood should be scary for any other team to look at. Everything falls into place with this rotation, especially after Teheran, Minor, Medlen, and Wood have another full season as well as some postseason experience under their belts. Get it done, Mr. Wren. Of course there are always moves that will be made that no one is expecting or will see coming, and that is what brings excitement to the MLB offseason. I am very excited to see what happens to this young team as the roster evolves into a championship contending team that other teams should fear in the postseason. Look for a "What Will it Cost to Get David Price" article in the future, similar to the one about Justin Upton I did last year. But for now, I leave you with the Braves' farewell to the fans as I finally shut the door on this roller coaster of a season. http://wapc.mlb.com/play?content_id=31142703&topic_id=8878972   The post Offseason Outlook: Atlanta Braves appeared first on The Farm Club.
Original Story:
http://feedproxy.google.com/~r/TheFar...
MORE FROM YARDBARKER
MLB News

Delivered to your inbox

You'll also receive Yardbarker's daily Top 10, featuring the best sports stories from around the web. Customize your newsletter to get articles on your favorite sports and teams. And the best part? It's free!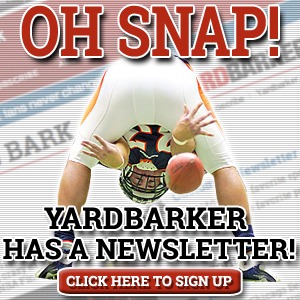 Latest Rumors
Best of Yardbarker

Today's Best Stuff

For Bloggers

Join the Yardbarker Network for more promotion, traffic, and money.

Company Info

Help

What is Yardbarker?

Yardbarker is the largest network of sports blogs and pro athlete blogs on the web. This site is the hub of the Yardbarker Network, where our editors and algorithms curate the best sports content from our network and beyond.