The Baltimore Orioles shocked everyone in 2012, coming off a 2011 season in which they put together a 69-93 record and finishing deadlast in the American League East division. At this time last year, no one was expecting the O's to be competitive for a playoff spot, a place where they hadn't been since 1997. However, Buck Showalter was able to get the most out of his ballclub, and transposed their record from the prior season, sporting a 93-69 mark, grabbing one of the two AL Wild Card spots, and only finishing two games behind the Yankees for the AL East crown. They beat the Rangers in the one-game Wild Card playoff, but eventually fell to CC Sabathia and the Yankees in the ALDS, still enjoying their most successful season in about 15 years. Throughout the winter, the O's have been involved with chats for big name free agents and potential trades, but nothing has come to pass. However, they recently agreed to a one-year/$1.1 million deal with former Atlanta Braves pitcher, Jair Jurjens. While Baltimore isn't expecting to officially anounce this agreement until this week, that won't stop me from signing my praise about this incredibly low-risk, high-reward signing. After signing with the Detroit Tigers as an amateur free agent in 2003, it took him four years to work his way through their minor league system, making his debut against the Cleveland Indians. Jurrjens was 21-years-old at the time, and went 3-1 in 7 starts for Detroit during the '07 season (30.2 IP), compiling a 4.70 ERA and 1.14 WHIP with 13 strikeouts. At the start of the off-season in October 2007, the Braves acquired Jurrjens and Gorkys Hernandez in a trade that sent Edgar Renteria to the Motor City. Throughout his first two years in the Braves' rotation, Jurrjens was quickly showing he had the potential to be the organization's ace for years to come. He finished third in the 2008 NL Rookie of the Year voting (13-10, 3.68 ERA) and followed that season with an even better one in 2009 (14-10, 2.60 ERA). Unfortunately for the young right-hander, he started dealing with some health issues, which eventually would hamper his performance on the mound. He was limited to 20 starts and 116 innings pitched in 2010, and he missed the post-season due to arthroscopic surgery to repair torn meniscus in his right knee. Although he started 2011 on the disabled list, he dominated once he was activated, earning the first All-Star selection of his career, leading the NL in both wins and ERA at the midway point. The second half of the year wasn't as kind to Jair, as he posted a 6.26 ERA in four starts, and landed on the DL again with discomfort in his surgically repaired knee, only allowing him to start 23 games and throw 152 innings in 2011. The 2012 season was by far his worst, as he pitched so badly to start the season he ended up getting demoted to Triple-A. Despite getting called back up in the middle of the summer, he appeared in only 11 games (10 starts) and put together a disheartening 3-4 record, 6.89 ERA, and 1.86 WHIP in 48.1 IP. It was such a tough season that the Braves decided to non-tender Jurrjens, making him a free agent. The Scott Boras client wasn't getting a whole lot of interest because of his past knee problems and most recent performance, but I applaud the Orioles for taking a chance on Jurrjens. They don't have to invest a lot of money in him, and if he does return to the All-Star he once was, he could turn into an ace for a staff that doesn't really have one. Jason Hammel and Wei-Yin Chen are at the top of the rotation right now, but the O's have a lot of young arms that may or may not be ready for the Big Leagues, such as Brian Matusz, Chris Tillman, and Jake Arrieta. At the moment, there are eight pitchers on the Orioles' depth chart when it comes to the starting staff, so outside of the top two spots, there will likely be an open competition in the view of Buck Showalter to see who is ready to break camp with the Big League team. Jurrjens also has some options left that could send him to the minors, starting the year in Triple-A to prove himself before getting the call back up to The Show. I've heard some criticisms this winter about the Orioles not making major moves, but I don't think they need to for them to be successful this season. With Mark Reynolds signing a one-year deal to join the Indians, they did lost someone with 20+ HR potential, but I see it as addition by subtraction since he also has the potential to strike out over 200 times a season. I'd rather see what Manny Machado can give the team at third base in a full season because he's a more complete player than Reynolds is. Also, we forget that the O's lost Nolan Reimold at the start of last season, and with Nick Markakis healthy once again, their outfield is solidified with Adam Jones manning center, and Nate McLouth acting as the first one off the bench. So, could the Orioles have made bigger moves this winter? Absolutely, but did they really need to? I don't think so. Even though the signing of Jair Jurrjens mostly went under the radar, but it has the potential to pay huge dividends this summer. Thanks for reading! To Follow Matt's posts at On The Way Home and Rising Apple, you can follow him on Twitter: @mmusico8. If you'd like to join On The Way Home as a staff writer, you can contact Matt at matt.musico8@gmail.com. The post Orioles Expected to Announce Jair Jurrjens Signing This Week appeared first on On The Way Home.
Original Story:
http://feedproxy.google.com/~r/wordpr...
PLAYERS:
Jair Jurrjens
,
Buck Showalter
,
CC Sabathia
,
Gorkys Hernandez
,
Edgar Renteria
,
Scott Boras
,
Jason Hammel
,
Wei-Yin Chen
,
Brian Matusz
,
Chris Tillman
,
Jake Arrieta
,
Mark Reynolds
,
Nolan Reimold
,
Nick Markakis
,
Adam Jones
,
Nate McLouth
TEAMS:
Baltimore Orioles
,
New York Yankees
,
Atlanta Braves
,
Detroit Tigers
,
Cleveland Indians
,
Miami Marlins
,
Cincinnati Reds
MORE FROM YARDBARKER
MLB News

Delivered to your inbox

You'll also receive Yardbarker's daily Top 10, featuring the best sports stories from around the web. Customize your newsletter to get articles on your favorite sports and teams. And the best part? It's free!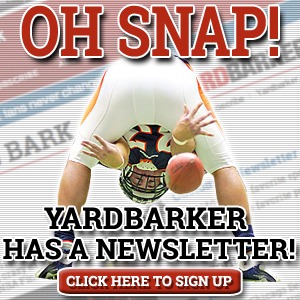 Latest Rumors
Best of Yardbarker

Today's Best Stuff

For Bloggers

Join the Yardbarker Network for more promotion, traffic, and money.

Company Info

Help

What is Yardbarker?

Yardbarker is the largest network of sports blogs and pro athlete blogs on the web. This site is the hub of the Yardbarker Network, where our editors and algorithms curate the best sports content from our network and beyond.