Found October 27, 2012 on Steel City Sports Report:
Warning: What you are about to read is different from what many others have written on this subject.  If you are expecting this post to lay blame on twenty years of losing because of four days of training, or pander to the "I hate Bob Nutting just because its easy" crowd, please turn back now.There's a lot of things the Pirates have done wrong over the last two decades to get to where they are today.  The combination of being a small market team, failing to draft the right players, and failing to develop talent has led to the worst losing streak in sports history.  At this point in time, the franchise has a lot of talent but sorely lacks development among some of the most basic fundamentals; discipline at the plate, stealing bases, and throwing out base runners.They also lack something else: toughness.That's about as clear as the whites in the eyes of the 25 players on the major league roster when the season turns to August.  For two years now, the Pirates have built up a winning record only to see it evaporate in the final two months of the season.  As the games got bigger and bigger, the Pirates got smaller and smaller. Head of Pirates' development, Kyle Stark, thought it would be a good idea to invoke some Navy SEAL training into the program to create more mental toughness. For the last two years, the minor league players have engaged in "Hell's Week", a three day exercise program supposedly designed after the BUD/S program the SEALs use.  According to Dejan Kovacevic, this is a typical day for the Pirates during "Hell's Week"...or three days: Wake up and 5 amClean Locker/RoomPushups and Sit-upsSerpentine on the grassCrab WalkRun along the beach carrying a telephone pole Pushing a truck tireGet sprayed with a hoseDive into a sand pileIf this is supposed to be a representation of the Navy SEALs training program, it is in name only.  In fact, if the Pirates called it "Fluffy sleep land training" with the same exercises, I'm confident people would be too critical over how easy the players have it. After reading article upon article from people bashing the Pirates over this training program, one thing has become apparent.  None of them understand what actual Navy SEALs training looks like.  To get an idea, there's an excellent documentary on what they go through here.This is day one of in BUD/S:Wake up at 0500Run back and forth around the housing compound.  If they fail to do it in a certain time, they have to do it over again.Jumping jacks, pushups, planking (2 min increments), leg lifts while being sprayed with a hose.Pull ups, diving through a water-filled raft, then more pull ups.Dips Class musterRun 4 miles in 32 minutes on beachJump into ocean then cover themselves head to toe in sandMountain climbers0925 6-man raft races.  Trainees must race to get over the 10-15 foot waves in a rubber raft.  Push ups for the losers.  Multiple races.1300 inspection.  Punishment is pushups.1450 running with telephone poles. Note: poles weigh 150; however, if units fail to keep their arms straight, they will have to lift "Old Misery", a 450 pound pole, and hold it up for 45 seconds. That's day one, folks.  That's training to become a Navy SEAL.To be fair, the Pirates are training for a sport while the Navy SEALs are training to fight around the world.  Asking the Pirates to replicate that type of training would be futile and it would increase the chances of an injury.  Still, the purpose of the training is not just physical conditioning but mental conditioning.  Most kids drafted out of high school or college have little experience in failing.  Players like Gerrit Cole and Jameson Taillon have been the best on the field since they started playing baseball at a young age.  Asking your body to push itself beyond your comfort zone is a great way to push the mind as well.The Pirates made a mistake with the "SEALs" training program; they allowed Gregory Polanco to participate despite recovering from a sprained ankle.  Anyone with nagging injures should not be allowed to participate because, overall, having a player on the field is way more important than any exercises required for conditioning.But the overall message has been lost by the media covering this situation.  Instead of expressing outrage over allowing Polanco to participate, everyone is wrapped up in the training program, despite the fact that multiple teams have done this before.  It sounds like a witch hunt to have the front office fired for failing to produce a winning season.  With all this being said, the Pirates should can this program.  The idea of having athletes train under adverse conditions is a good one; however, with the egos, agents and money, the message will never be received.  Players don't like being told what to do.  They want to be coddled.  The training program should not be viewed as a waste of time, nor should anyone sane believe this is getting in the way of learning how to steal a base.  Asking players to do push ups at dawn is hardly appalling.  The Pirates have a lot of development issues, but this training program isn't one of them.
Original Story:
http://www.steelcitysportsreport.com/...
THE BACKYARD
BEST OF MAXIM
RELATED ARTICLES
When the Navy SEAL training report first came out, it was packaged with so many other topics that it turned the situation into a much bigger story than it was. The Navy SEAL training was paired with the "Hoka Hey" e-mail, and all of this came on the day when the Pittsburgh Pirates fell below .500 in September, in the middle of a huge second half collapse. If you combine all three...
Here are the results from the Pirates prospects in the Arizona Fall League this week. **Matt Curry went 1-for-14 with three walks and three strikeouts. Curry is hitting for a .200/.265/.267 line in 45 at-bats on the AFL season, with a 4:14 BB/K ratio. **Adalberto Santos went 5-for-15 with a double, a homer, three walks, and two stolen bases. Santos is hitting for a .265/.405/.412...
The Scottsdale Scorpions tied the Phoenix Desert Dogs 8-8 in 10 innings today. Here are the results for the Pirates prospects. **Adalberto Santos went 3-for-4 with a walk, a double, and a stolen base. **Matt Curry went 0-for-5. **Vic Black had a rough outing, giving up three runs on two hits and two walks, while getting one out. Black threw 25 pitches, with 13 strikes. He left the...
The Arizona Diamondbacks announced via Twitter that they've claimed infielder Gustavo Nunez off waivers from the Pittsburgh Pirates. Nunez was the Rule 5 selection by the Pirates last year, but missed the entire year on the 60-day disabled list with an injury that he suffered prior to the Rule 5 draft. The shortstop is regarded as a plus defender, but hasn't done much with the...
Here are the results for the Pirates prospects from the Arizona Fall League action today. **Adalberto Santos went 0-for-2 with two walks. Santos started in left field. **Gift Ngoepe went 0-for-3 with a walk and two strikeouts. **Tyler Waldron pitched an inning, allowing two runs on two hits, with a walk, no strikeouts, and a home run. Waldron threw 23 pitches, with 13 strikes.
We've heard about the Pittsburgh Pirates putting their players through Navy SEAL training. We heard the original story, the repeat of the story, the re-repeat of the story, and all of the national attention that the story has received. We've heard from anonymous players, coaches, parents, agents, and members of other organizations who have spoken out against the reports of the...
The Scottsdale Scorpions won 6-3 today. Here are the results from the Pirates prospects. **Matt Curry went 0-for-3 with a walk. **Brandon Cumpton pitched a shutout inning, giving up one hit and striking out one. Cumpton threw 16 pitches with eight strikes.
Pirates News

Delivered to your inbox

You'll also receive Yardbarker's daily Top 10, featuring the best sports stories from around the web. Customize your newsletter to get articles on your favorite sports and teams. And the best part? It's free!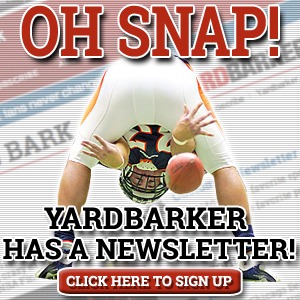 Latest Rumors
The Backyard

Today's Best Stuff

For Bloggers

Join the Yardbarker Network for more promotion, traffic, and money.

Company Info

Help

What is Yardbarker?

Yardbarker is the largest network of sports blogs and pro athlete blogs on the web. This site is the hub of the Yardbarker Network, where our editors and algorithms curate the best sports content from our network and beyond.