Found March 25, 2013 on Pirates Prospects:
Hafner allowed just one hit and no walks in two innings The Pirates took on the Blue Jays in three lower level minor league games.  The two class A squads hooked up, while the teams added a rookie level game. The high A game featured Nick Kingham, although he didn't start.  Jared Hughes opened the game, throwing a dozen pitches and then departing.  That left Isaac Sanchez to let two inherited runners score, mainly due to a routine grounder that shortstop Alen Hanson fumbled. Kingham came on for the second and threw five scoreless innings.  He gave up just two hits and walked nobody.  He only fanned one and had a couple hard-hit outs, including one sharp liner that he managed to snare just by his head.  Otherwise, Kingham got a lot of grounders.  His fastball registered 91-94 for three innings, then 89-93 the last two.  He mixed in a low-80s change and slider, and an upper-70s curve. Jake Burnette started the low A game and had a rough time.  The 2011 seventh-round pick went three and a third, giving up seven runs, six earned, on five hits and three walks, while fanning three.  His fastball came in at 86-87 for the first couple hitters, then mostly sat in the 89-92 range.  He also showed a curve with good break, but the fastball command wasn't there. Hafner Switches to a Slider Ryan Hafner followed with two scoreless innings.  He allowed just one hit and no walks, the latter a good sign after his 2012 season was mostly undermined by serious control problems.  Hafner fanned one and threw his fastball in the 86-91 range, most often toward the upper end.  He also threw an 80-81 mph slider, a new pitch for him that got some swings and misses. "I worked really hard this off-season," said Hafner.  "Pretty much struggled the entire year last year, and dedicated my entire winter to coming out fresh, just ready to go this Spring."  He worked with mental conditioning coordinators over the off-season and got some tips on relaxing. "The slider is an easier pitch for me to throw," Hafner added.  "I've always kind of needed that hope pitch, and I think this is it.  It's worked so far in Spring, and hopefully it continues to work throughout the season.  I can throw it for a strike or a strikeout whenever I need." Hafner's changeup is still a pitch in the making.  He's thrown mostly fastballs and sliders in spring games, and threw just two changeups today. He's expected to go to West Virginia as a reliever, throwing multiple innings, then possibly becoming a starter later. Fuesser Got a Break After a Busy 2012 Season by Tim Williams Zac Fuesser got off to a late start in camp, throwing his second outing today. The Pirates shut Fuesser down for a few weeks to give him a break from last season. The left-hander threw about 180 innings total last year between Spring Training, the season, and winter ball. That's up from his previous years where he threw around 100 to 110 innings per year. Fuesser threw one inning last time out, and threw two inning today. He gave up just one walk and one hit, while striking out two in the two shutout innings. Fuesser was mostly sitting 87-89 MPH with his fastball, touching 90.  He also mixed in his curveball and changeup. He came out dealing, striking out the first two batters he saw. Fuesser noted that his stuff felt good, and "better than it probably should be" considering all of the innings last year. He has pitched for the high-A team in each appearance, and could end up in Bradenton this year after spending two years in West Virginia. He will pitch in a similar role as the last few years, working as a swing man getting innings as a starter, in the bullpen, and throwing multiple innings in relief after the starter comes out. Position Player Notes – The Pirates didn't produce a lot of offense in the high A game.  Gregory Polanco doubled up against the fence off a left-hander. Dan Gamache and Eric Avila each had hard hit balls, with both getting doubles. – Aside from the bobble in the first inning, Hanson also bobbled a routine grounder later, although he recovered to get the out. He left the game early and was working with the coaches getting instruction back near the batting cages during the middle innings. – In the low A game, Jimmy Rider homered to left.  He had a tail wind to help him, but the ball didn't appear to need the help. – Josh Bell doubled to left batting left-handed.  This is consistent with his pattern both last spring and this spring, with most of his batted balls going the opposite way.  Bell also got picked off first, following a walk, with runners on first and second. – In the rookie level game, Jin-De Jhang homered, Elvis Escobar doubled and Harold Ramirez tripled, the last two deep drives to the opposite field. Pitcher Notes – After relieving Hughes, Sanchez, a short (6'0″), slightly built righty, was throwing 92-93.  He's still only 20 and hasn't pitched above short season ball, so it's interesting that he was with the high A team. – Jordan Cooper, a 23rd round pick in the 2011 draft, threw an inning in the high A game.  The Pirates drafted Cooper twice, the first time out of high school when he was highly regarded.  He struggled in college and signed with the Pirates as a draft-eligible sophomore.  He's always had problems with consistency and today walked the first two batters he faced.  He got out of trouble, though, with the help of a double play.  His fastball sat at 89-92 and he had trouble controlling it. – Dave Jagoditsh and Cesar Lopez both threw in the low A game, reaching 92. – Colten Brewer, a 2011 fourth rounder who hasn't pitched much yet due to health issues, started the rookie level game.  He got hit around a little, but got through two scoreless innings.  He gave up three hits, walked nobody and fanned one.  He threw 89-92, mostly 90-91, and also showed a curve. – Dovydas Neverauskas, signed by the Pirates out of Lithuania, has drawn some attention this spring by throwing in the mid-90s, but he sat only at 88-93 today, mostly toward the upper end of that range.  He also threw a curve that had pretty good break.  He allowed no runs on two hits, and fanned one.  Neverauskas is still only 20 and could see some time with West Virginia at some point. – Jhondaniel Medina, whom the Pirates acquired from Baltimore for Yamaico Navarro, got hit hard in his two innings in the rookie level game.  His fastball ranged from 89-93. – Another pitcher in the rookie level game, Yhonathan Herrand, is a big righty who's hit 100 mph in the past, but who has had severe control issues.  He threw 90-94 today, but failed to complete his inning due to wildness, which unfortunately included beaning a hitter.
Original Story:
http://feedproxy.google.com/~r/Pirate...
THE BACKYARD
BEST OF MAXIM
RELATED ARTICLES
Opening Day is less than a week away, and we're finally starting to see what the last couple spots on the 25-man roster will look like when the Bucs head to Pittsburgh this weekend. It isn't pretty. Here's a breakdown of the situation: Starting Rotation The most important position that needed to be filled during spring training was the back of the rotation. Originally, it appeared...
Sadler allowed just one hit and no walks in five shutout innings The Pirates' AAA and AA squads took on their Toronto counterparts at Pirate City today.  They got good starts from Brandon Cumpton in the AAA game and Casey Sadler in the AA game.  Cumpton went four and a third innings, allowing one run on four hits and a walk, with one strikeout.  He threw 62 pitches, 40 for strikes...
The Pirates have to make a decision on Jonathan Sanchez. Today is the deadline for the Pittsburgh Pirates to make a decision on left-hander Jonathan Sanchez. Sanchez wants to be a starter, and the Pirates have to either add him to the active roster, or grant him his release. Coincidentally, he's also scheduled to start today. With the current makeup of the team, there should be...
Poor Audris Rijo. The girlfriend of Pittsburgh Pirates pitcher Jonathan Sanchez had a rough Sunday night on the Univision reality show, Nuestra Belleza Latina 2013. Word of naked Rijo photos has rocked the reality show and sent viewers into a frenzy to find the goods. (We know, because thousands of Internet users were flocking last night to BC.) It was announced right here last year...
The sixth weekend of college baseball wrapped up today, with weather canceling many games across the country, including top ranked North Carolina. Check out the draft preview posted here and the recap of the fifth week's action here. Just a reminder, the Pirates pick #9 and #14 in this year's June amateur draft, so for the duration of the college season, leading up to draft...
Michael Sanserino is tweeting out a bunch of news today, but the most important points are here: Jonathan Sanchez has made the Pirates' rotation and Brandon Inge will make the Pirates' roster, though he may open the season on the disabled list. I've talked quite a bit about Sanchez already, particularly in yesterday's post about the rotation. There's some room...
Here are the pitchers that I'm comfortable with in the Pirates' pitching staff (in order of confidence), one week before the 2013 season begins: 1. AJ Burnett 2. Wandy Rodriguez 3. James McDonald That's not a great trio, but it's a pretty good one. Burnett had a strong year last year in the National League and in a friendly ballpark, with the Pirates&...
The Pittsburgh Pirates told left-hander Jonathan Sanchez and third baseman Brandon Inge they will make the team's opening day roster. The pair, signed to minor league contracts as free agents, would have been able to opt out of their deals if they hadn't been told by Tuesday they will be added to the 40-man roster. Sanchez, a left-hander, will move into the No. 4 spot in...
Just as I feared, Brandon Inge has made the team.  Not that I'm surprised.  His signing led me to write this post about how all these "Just a Minor League Deals" shouldn't be written off. This is probably the nail in the coffin for Jordy Mercer and possibly Josh Harrison.  With the addition of John…
Jason Grilli struck out an average of 13 batters per nine innings and recorded a 2.91 ERA in 58 2/3 innings pitched last season. Grilli owned the eighth inning while serving as the setup man for Joel Hanrahan, who the Pirates traded in the offseason to Boston. Armed with a new contract, Grilli told PiratesDugout.com's George Von Benko that he is ready to step into the closer's role.
When word leaked out yesterday that the Brewers had come to a three-year/$33 million agreement with Kyle Lohse, a lot of Pirate fans immediately started wondering why the Pirates didn't make more of a push for Lohse given their current rotation woes. There are a lot of fairly straightforward answers to this question: Lohse is due for some regression and is much more likely to...
MLB News

Delivered to your inbox

You'll also receive Yardbarker's daily Top 10, featuring the best sports stories from around the web. Customize your newsletter to get articles on your favorite sports and teams. And the best part? It's free!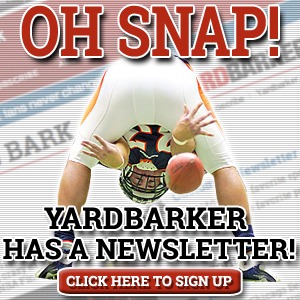 Latest Rumors
The Backyard

Today's Best Stuff

For Bloggers

Join the Yardbarker Network for more promotion, traffic, and money.

Company Info

Help

What is Yardbarker?

Yardbarker is the largest network of sports blogs and pro athlete blogs on the web. This site is the hub of the Yardbarker Network, where our editors and algorithms curate the best sports content from our network and beyond.