QUIZ: Baseball Names Before and After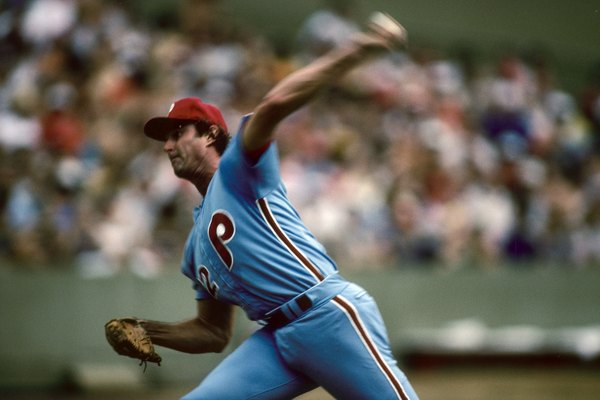 The following pairings ask you to identify two MLB players of note who share a common name. But here's the novelty of it: The answer to the first part of the clue will have a last name that overlaps with the first name of the second half of the clue. Can you identify the Before and After pairing?
Non baseball example: David Bowie's lost astronaut meets Forrest Gump actor? Answer: Major Tom Hanks
K-King meets Phillies 2006 MVP slugger
The Space Man meets 478 career saves
Pitcher with eponymous surgery meets Giants' Little Napoleon with NL managerial wins record
Bespectacled integration GM meets stolen bases king
Mulleted MVP famed for pine tar meltdown meets 1980s coffee-crazed Punch and Judy hitter who frankly doesn't give a damn
Former home run king meets he who won Yankees 2003 pennant with 11th inning HR
Split-finger Astros maestro who won 1986 Cy Young meets Yanks' 1998 WS MVP at 3B
1964 AL MVP with most Gold Gloves by non-pitcher meets Yanks/Mariners Silver Slugging, Gold Glove second baseman
Phobic Phillie 'Lefty' of 4 Cy Young Awards meets Fall Classic's fair ball-willing backstop
Dynasty A's Gold Glove leftfielder who finished 2nd in 1972 & '74 MVP voting meets Tigers' perennial 1940s All-Star at 1B who forced Greenberg to outfield (I is sometimes Y)
Acid influenced 1970s no-no by this Pirate meets speedy Red Sox centerfielder turned home run hitter with Rockies
'The Gambler' who threw 14th ever perfect game meets two NL MVPs, two NL Triple Crowns, MLB All-Century second baseman
Met whose ground ball proved elusive for Buckner meets 1994 AS White Sox lefty traded with Sosa who tossed no-no in second ever MLB start
Cubs 30s/40s great at third base meets beer-keg Cubs slugger with single-season RBI record
Expansion Mets 20 game loser and later 'Hum Baby' Giants playoff manager meets 3000 hit Astro
Giants HOFer Memphis Bill who is last National Leaguer to hit .400 meets Red Sox miracle manager who is 8-0 in WS
6'7" Capital Punisher who mashed many homers in 60s meets Met's three-time 30/30 third baseman
21-year old 1971 Cy Young/MVP meets once in a while pitching teammate who helped win A's three straight
1983 Phillie Cy Young winner meets last pitcher to win 30 games
1983 White Sox Cy Young winner meets knuckleballing HOFer who was first reliever inducted to Coopertown
MORE FROM YARDBARKER
MLB News

Delivered to your inbox

You'll also receive Yardbarker's daily Top 10, featuring the best sports stories from around the web. Customize your newsletter to get articles on your favorite sports and teams. And the best part? It's free!