Former Red Sox manager Terry Francona as well as former general manager Theo Epstein have some unkind words for the current Red Sox ownership group Former Red Sox manager Terry Francona has a new book coming out titled "Francona: The Red Sox Years" that is co-authored by some blow hard in the Boston media that I will not give the time of day to. I will give you a hint who it is, however, as his name rhymes with "Ban Baughnessy". What's interesting and not even remotely shocking to anyone who has ever watched the Red Sox in the past five or so years is what former Red Sox general manager Theo Epstein say about the Boston Red Sox ownership group. In the book, Francona gives his account on what he perceived and heard from the Red Sox owners on their "team-building" strategies. "They told us we didn't have any marketable players, that we needed some sizzle," Epstein is quoted as saying. "We need some sexy guys. Talk about the tail wagging the dog. This is like an absurdist comedy. We'd become too big. It was the farthest thing removed from what we set out to be." "Team-building" was in quotes in the previous paragraph because that is far away from what a baseball team needs to do to build a team. It is exactly what the New York Yankees use to do in the late 90′s and early 2000′s, make splashes in free-agency and in the trade-market for overpriced and possibly overrated players because they were sexy names and it's what the fans wanted. In reality, the plan worked. There was not a single fan of the Boston Red Sox that lacked excitement coming into the 2011 season. With the acquisitions of Adrian Gonzalez and Carl Crawford, there was talk that the Red Sox had become a team that was World Series or bust. In reality, the Red Sox probably could have avoided making all the moves they made. In 2010, they were bamboozled by injuries to key players and still were in it come September, it's just that the players on those teams were not quote-on-quote "sexy" players. Don't worry, it gets better. The ownership group also said screw the players, we care about ratings. "One thing the players were always asking for was getaway day games," (Francona) said. "The owners would never go for it. They couldn't have more day games because the ratings were already suffering, and that would have hurt worse." Boo hoo, your poor ratings. You know what boosts the ratings? Winning and putting a team on the field that actually can play as a team and win baseball games. Finally, Francona does not think they care about baseball. "They come in with all these ideas about baseball, but I don't think they love baseball," he said. "I think they like baseball. It's revenue, and I know that's their right and their interest because they're owners … and they're good owners. But they don't love the game. It's still more of a toy or a hobby for them. It's not their blood. They're going to come in and out of baseball. It's different for me. Baseball is my life." Owners like Robert Kraft thrive because they care about their product and the team and want to see it succeed. That doesn't sound like the Red Sox owners. Honestly, in the past year there have been a ton of rumors that the Fenway group has been positioning themselves to sell the team. More and more I hope they do.
Original Story:
http://www.bostonsbettah.com/?p=5628
MORE FROM YARDBARKER
Red Sox News

Delivered to your inbox

You'll also receive Yardbarker's daily Top 10, featuring the best sports stories from around the web. Customize your newsletter to get articles on your favorite sports and teams. And the best part? It's free!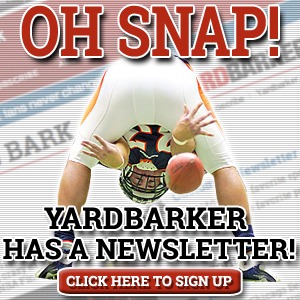 Latest Rumors
Best of Yardbarker

Today's Best Stuff

For Bloggers

Join the Yardbarker Network for more promotion, traffic, and money.

Company Info

Help

What is Yardbarker?

Yardbarker is the largest network of sports blogs and pro athlete blogs on the web. This site is the hub of the Yardbarker Network, where our editors and algorithms curate the best sports content from our network and beyond.