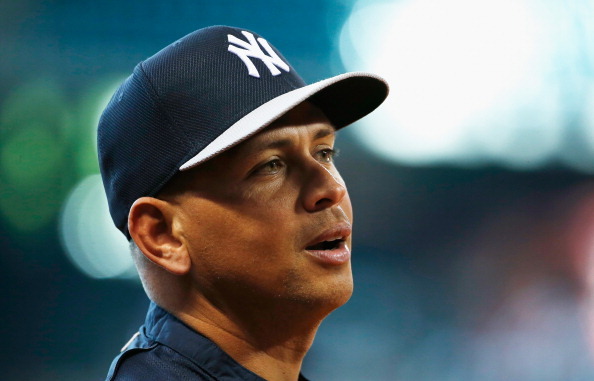 You just knew that Alex Rodriguez's defense team was going to use every single tactic in the book for their appeal. While trying to combat the 211-game suspension handed down by Major League Baseball, for A-Rod's alleged ties to the Biogensis clinic in Miami and his alleged use of performance enhancing drugs, the team has turned their attention to the former clinic owner and star witness for MLB, Anthony Bosch. According to a report from the NY Post, A-Rod's attorney's are doing whatever they can to discredit Bosch, and their key angle is that he is a cocaine addict. A picture (right) shows Bosch with a male friend and what looks to be a couple of small white bags of powder on the table they are sitting at. Whether or not that is cocaine, or even authentic, is not known. But this is about painting a picture, and creating some believability. Robert Davis Miller, the convicted drug dealer who claims that Bosch told him that MLB was paying him $5 million in monthly installments, testified in an affidavit about the alleged cocaine use:Read more →
Read the rest of this story...
MORE FROM YARDBARKER

Yankees News

Delivered to your inbox

You'll also receive Yardbarker's daily Top 10, featuring the best sports stories from around the web. Customize your newsletter to get articles on your favorite sports and teams. And the best part? It's free!