Denver, CO. 47-73, and last place in the National League West. For anyone who has paid attention to the happenings down at Coors Field this year, the Colorado Rockies have not been good. For a while there, 100 losses was looking like a real possibility, and actually could technically still happen. But because of better play as of late, they will probably avoid the century mark in the loss column in 2012. This season will go down as one of the worst in franchise history, and has proven to be a wakeup call of sorts for the entire organization and their fans. The ownership and leadership has been inept, several players have underperformed, and the pitching staff is beyond bad. However, in this dismal year of baseball down at 20th and Blake, there have been some realizations that have surfaced and become quite apparent. Whenever things get bad in sports, or in life, sometimes certain things come to the forefront which may end up paying off down the road. So with that said, here are the "Top 7″ things that the Colorado Rockies have discovered in 2012…..
Wilin Rosario is the catcher for the next decade - What a nice season this guy has put together. He is just one home run behind Carlos Gonzalez for the team lead, and seems to be getting better defensively as the year progresses. The "Baby Bull" looks to be a diamond in the rough and a guy who the team can count on behind the plate for many years to come. Simply put, Rosario looks to be legit. It's over for Todd Helton - This day has been coming, and it's now time for the Rockies to plan for life after Todd. His hip injury ended his 2012 season, and although he wants to come back next year, relying on a 39-year-old first baseman would be foolish. Whether it's a young guy, or acquiring someone this winter, Colorado should have a new every-day guy at first in 2013. Jordan Pacheco has some tough skin - Pacheco has his detractors, and plenty of folks who say he can't be the teams every day third baseman. But as the season has gone on, he has continued to spray hits all around the field, currently hitting .308. Talk of the organization calling up Nolan Arenado to take over at third has potentially inspired Jordan to scratch and claw to keep his spot. With just 2 HR's though, the front office really wants more pop from their corner infielder. This winter will be interesting as to how the Rockies handle this developing situation. Josh Rutledge is the real deal - When Troy Tulowitzki went down, again, with another injury, the thought by most was that shortstop would be a committee-type situation. Several guys would have to fill the void while Tulo healed up. Instead, Rutledge has been phenomenal, hitting .331 in 31 games with 6 HR's and 22 RBI. Either Rutledge will be moved to second base for 2013 to keep his bat in the lineup, or…..does the team look into trading Tulowitzki while his value is still very high?….Hmmmmm…. Tyler Colvin needs to play every day - What a nice surprise Colvin has been. Say what you will about Dan O'Dowd and the poor moves he has made, but acquiring Tyler from the Cubs has proven to be a steal. He is hitting .292 with 14 HR's and 52 RBI, and has the ability to play several defensive positions. Colvin seems like a logical guy to take over at first base if Helton is finished, and it would reward Tyler for a very nice job in 2012. Eric Young, Jr is coming into his own - With additional playing time lately, Young is really taking advantage of it. Thought to have been a nice spark plug off the bench late in games, E.Y. has gotten several starts and played really well. For the season, he is batting .316 and provided some much-needed energy on the bases. What the Rockies do with him next year is up in the air. He probably still won't be a starter, but he has proven to be a very valuable player nonetheless. Rex Brothers has a lot of work to do - For a year or so now, there has been much talk about Brothers eventually becoming the teams closer. He has electric stuff and has shown at times he can be dominant in the late innings. But all too often this year, he has been way too erratic, and his 4.79 ERA has been a bit disappointing. His command needs a lot of work if he ever wants to be anything more than a left-handed middle reliever. Denver Sports by J Simp
Find a great collection of the MLB – Colorado Rockies memorabilia at SportsMemorabilia.com! The post 7 things the Colorado Rockies have discovered in this brutal season appeared first on Denver Sports Chat.
Original Story:
http://feedproxy.google.com/~r/Denver...
MORE FROM YARDBARKER
Rockies News

Delivered to your inbox

You'll also receive Yardbarker's daily Top 10, featuring the best sports stories from around the web. Customize your newsletter to get articles on your favorite sports and teams. And the best part? It's free!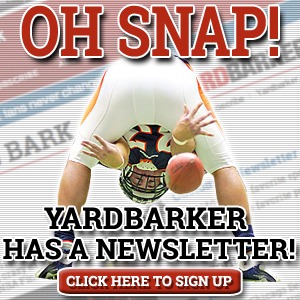 Latest Rumors
Best of Yardbarker

Today's Best Stuff

For Bloggers

Join the Yardbarker Network for more promotion, traffic, and money.

Company Info

Help

What is Yardbarker?

Yardbarker is the largest network of sports blogs and pro athlete blogs on the web. This site is the hub of the Yardbarker Network, where our editors and algorithms curate the best sports content from our network and beyond.