Found November 29, 2011 on 22gigantes:
Should the Giants extend Vogelsong beyond 2012?
According to Mychael Urban, the San Francisco Giants are trying to lock up starting pitcher Ryan Vogelsong.
He's arbitration-eligible and the club doesn't have to worry about any other teams signing him right now, so I'm curious just how "long-term" we're talking about here.
Vogey had a fantastic (and surprising) 2011 season, going 13-7 with a 2.71 ERA, 1.252 WHIP, 7.0 SO/9 rate, and 3.1 BB/9 rate.
His first half numbers (6-1, 2.17, 1.193) were definitely better than his second half numbers (7-6, 3.26, 1.313). Was this a case of hitters finally figuring him out (he hadn't been in the league since 2006, remember) or did Vogelsong simply wear down as the season went on?
Urban suggests the Giants could get the 34-year old right-hander for as little as $8 million over two years (his 2012 arbitration salary is expected to be in the $2-$3 million range). The former CSN insider advocates that the Giants secure a multi-year contract with the All-Star.
The question, of course, is, "Is Vogelsong a one-hit wonder?"
His track record makes me scratch my head. Vogey sure looked like the real deal last season, but what about 2000-2006, when he went 10-22 with a 5.86 ERA and 1.590 WHIP and never finished with an ERA better than 4.43? His career SO/9 rate is only 6.5 while his career walk rate is 3.9 BB/9 IP. Last year looks like an anomaly.
Don't get me wrong. I definitely want to see Vogelsong in a Giants uniform next season and I think he should get a nice raise through the arb process.
If Brian Sabean wants to secure him longer than a year, I suppose a two-year contract (similar to what the Giants did with Aubrey Huff after the 2010 season) is not that risky. But anything longer than that scares me. Look how pissy people got with Huff this past season after he regressed.
I know many Giants fans are prone to becoming enamored with feel-good stories like the ones we've seen in recent years from Vogelsong, Huff, and Andres Torres. And they're just as quick to fall out of love.
Why sign Vogelsong to a long-term deal now? What if he reverts back to the Vogelsong of old? Is it worth the risk?
I hope you enjoyed reading "Should the Giants sign Vogelsong to a long-term deal?." I'm interested in your opinion on this article. Why not leave a comment at 22gigantes.com?
Original Story:
http://feedproxy.google.com/~r/22giga...
THE BACKYARD
BEST OF MAXIM
RELATED ARTICLES
John Shea of the San Francisco Chronicle reports there will be no big splash additions for the San Francisco Giants and the 2012 payroll will be $130 million. Giants GM Brian Sabean will be in Dallas next week for the winter meetings, and is open to trades and free agency."There won't be a big splash," said Sabean.VP of Baseball Operations, Bobby Evans said he has engaged...
The Baseball America digital edition landed in my inbox this afternoon and I was quite happy that this issue was the NL West Prospect preview. The Giants top 10 list is a bit different than the one that I was putting together but the Baseball America scouts did have some nice things to say about the Giants prospects. Here is the top 10 list and a bit of the future blurb for...
(All entries courtesy nationalpastime.com) 2007: HBO Films announces its plans to make a movie out of "Game of Shadows," the book about Barry Bonds' alleged steroid use and the subsequent investigation by the federal government. The authors, San Francisco Chronicle reporters Lance William and Mark Fainaru-Wada, based much of their content on leaked secret grand jury testimony...
The San Francisco Giants extended the contracts of Bruce Bochy and general manager Brian Sabean through the 2013 season. The team holds a club option for both men for the 2014 season. Bochy directed the Giants to a World Series championship in 2010, but the team finished eight games behind Arizona in the National League West last season. In five seasons with the Giants, Bochy...
(All entries courtesy nationalpastime.com) 2010: The Dodgers sign free agent Juan Uribe to a three-year, $21 million deal to play second base for the team. The enthusiastic and versatile 31-year-old Dominican infielder, who was part of the Giants' 2010 World Series championship run, also gives new manager Don Mattingly more options at shortstop and third base. Uribe would wind...
The Washington Nationals are reportedly interested in signing free agent Mark DeRosa, according to MLB.com writer Bill Ladson. DeRosa, 36, was a bust in his two years with the Giants. After being signed to a two-year, $12 million contract in 2010, the oft-injured utility man played in just 73 games, due to a series of problems with his wrist. DeRosa batted .194/.279/.258 with 1...
#34 Gary Brown San Francisco Giants DOB: 9/28/1988 Previous Rank: N/R ETA: 2013   After a brilliant career at Fullerton, the Giants wisely selected Brown with the 24th overall pick in 2010.  In his first full season of professional baseball, Brown slashed an absurd .336/.407/.519 with over 60 hits for extra bases and 53 stolen bases for San Jose.  I guess you could say that...
It's relatively easy to objectively evaluate players. That's not the case with managers or GMs, however — though I gave my best shot at it earlier with respect to the Bochy extension. Now, I'll tackle the Sabean extension. The fact of the matter is, the process of an organization's decision-making extends beyond the GM. Always. He often gets all the credit or blame for...
General manager Brian Sabean and manager Bruce Bochy have received contract extensions taking them through the 2013 season with club options for 2014, moves that were expected this winter. CEO Larry Baer had been committed during the offseason to keeping both men with the organization after they were instrumental in the team's 2010 World Series championship, the first for the...
With contract extensions completed for General Manager Brian Sabean and Manager Bruce Bochy through 2013, the San Francisco Giants' management group is now free to fully concentrate another extension: playing baseball deep into October 2012.And that brings us to two related areas of interest: the team's 2012 payroll budget, and the final 2012 25-man roster might look...
If the Giants are going to make a splash this offseason, it will be to sign Tim Lincecum and/or Matt Cain long term. As general manager Brian Sabean said Tuesday, "Pitching is our gold standard, and we have to make sure...
While Giants general manager Brian Sabean gained security with Tuesday's extension and Billy Beane remains a fixture with the A's , much of the rest of baseball is experiencing front-office turnover that will alter how...
Giants News

Delivered to your inbox

You'll also receive Yardbarker's daily Top 10, featuring the best sports stories from around the web. Customize your newsletter to get articles on your favorite sports and teams. And the best part? It's free!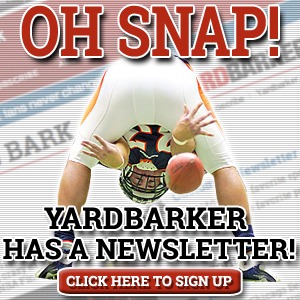 Latest Rumors
The Backyard

Today's Best Stuff

For Bloggers

Join the Yardbarker Network for more promotion, traffic, and money.

Company Info

Help

What is Yardbarker?

Yardbarker is the largest network of sports blogs and pro athlete blogs on the web. This site is the hub of the Yardbarker Network, where our editors and algorithms curate the best sports content from our network and beyond.