Jeff Kent is a retired MLB 2B who was known as having one of the best bats ever for a player at his position. He is also known for his dugout altercation with Barry Bonds. But since leaving the game almost five years now, Kent is looking to his next challenge, which is as a competitor on the CBS hit game show, Survivor. Kent is one of 18 players on this season of Survivor: Philippines, although if last night's season premier was any indication, he may not be long for this game. After all, what kind of odds can you give a player who may have sprained his MCL within the first 30 seconds of the game? Kent was an ideal candidate for Survivor. A hot-headed 44-year-old who has been through it all as a Major League baseball player. Kent was a standout with the San Francisco Giants, Los Angeles Dodgers and New York Mets throughout his career, but he did not take any garbage from any player, most notably Bonds. Kent got in anyone's face and did not back down from a fight. Still just after the new tribes were announced and the players were given an opportunity to gather as much as they could from a boat, Kent fell when he was getting off the boat and headed onto a raft. Kent, who was known to suffer a few strange injuries throughout his playing career, said he thought he may have torn some ligaments in his knee right off the bat. Shortly after his tribe got to their new camp site, Kent was shown noticeably limping. He said that he felt his knee just kept wanting to buckle, and he did not know how well he could perform in challenges. Thankfully for him, his injury did not limit his ability in the game's first challenge, and his tribe did not have to vote off a player in tribal council. Still, during the behind the scenes shots, Kent was shown to be already talking about overthrowing the tribe's leader, who competed in past Survivor competitions. Kent gathered his Kalabaw tribe and dismissed the notion that they should keep the former player around, stating that "If anybody's gonna win this game it ought to be one of us." Most of the other four members of his tribe agreed, although it is awfully early. Kent was never the most popular player on his teams in baseball, so it should not take all that long for his tribe to figure out why that was so often the case. While only one other player recognized Kent, she said she would wait to expose him as a retired ballplayer who made more than his fair share of money playing the game until it benefits her. Either way, it should be interesting to watch how Kent performs on Survivor. While his attitude may not have always been welcomed in the clubhouse, it will not matter as much in Survivor. In fact, it may actually help. Survivor is full of despicable people who often do the best. In fact, many of the game's winners have been some of the most appalling people you have ever seen. So if he can overcome his injury, Kent ought to do just fine.    
Original Story:
http://www.hardballchat.com/2012/09/s...
MORE FROM YARDBARKER
MLB News

Delivered to your inbox

You'll also receive Yardbarker's daily Top 10, featuring the best sports stories from around the web. Customize your newsletter to get articles on your favorite sports and teams. And the best part? It's free!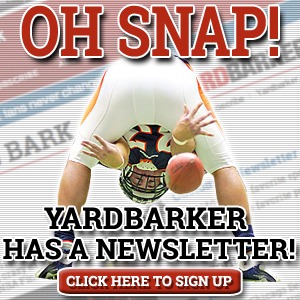 Latest Rumors
Best of Yardbarker

Today's Best Stuff

For Bloggers

Join the Yardbarker Network for more promotion, traffic, and money.

Company Info

Help

What is Yardbarker?

Yardbarker is the largest network of sports blogs and pro athlete blogs on the web. This site is the hub of the Yardbarker Network, where our editors and algorithms curate the best sports content from our network and beyond.