The 'Aaron Judge is a mountain of a man' quiz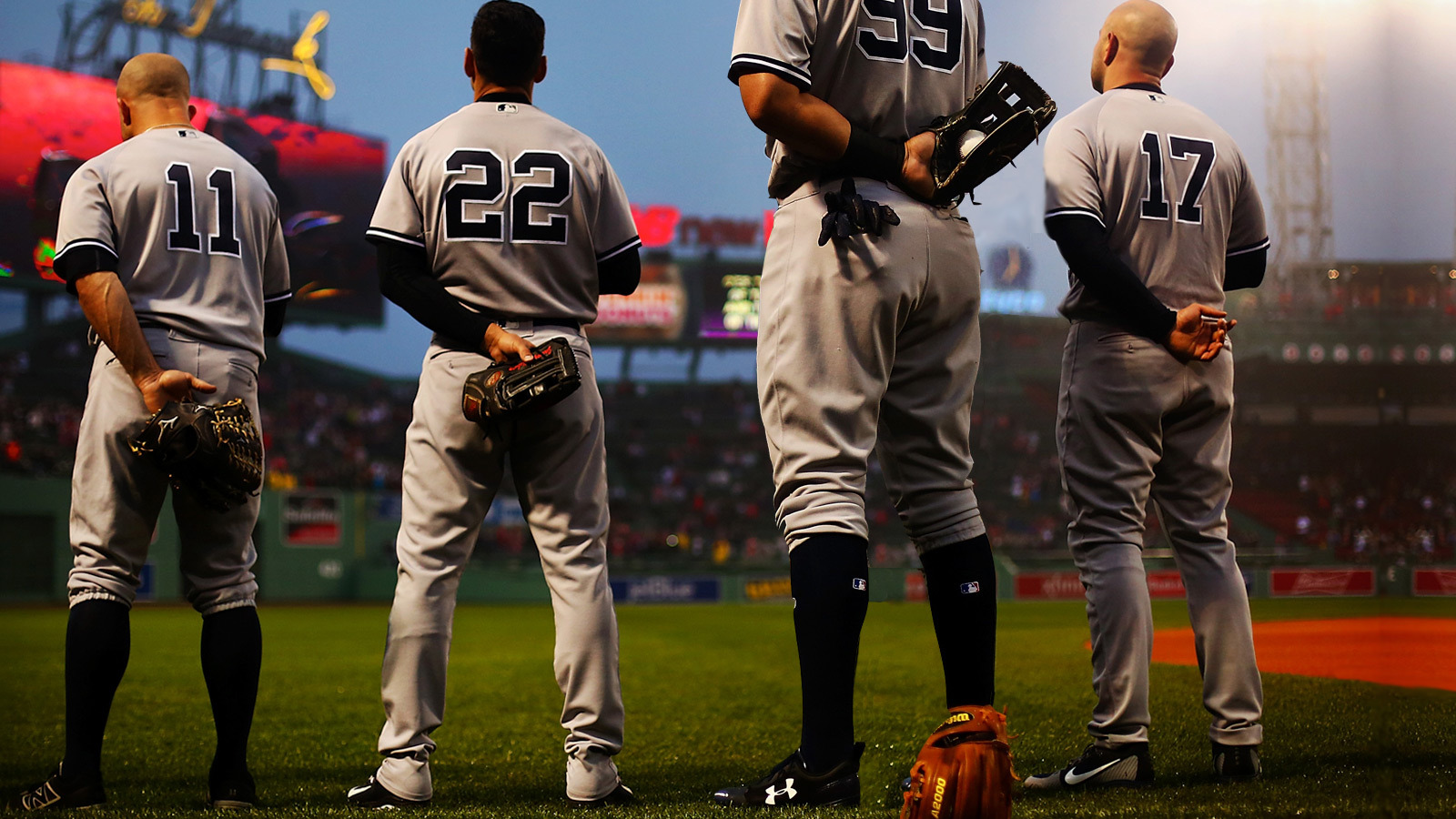 Yardbarker Illustration/Getty Images
There are two key things you need to know about Yankees rookie outfielder Aaron Judge. One, he's a comically oversized human being. The above photo may be PhotoShopped, but this photo of Judge and teammate Ronald Torreyes is not. Nor is this one. Or this one. Or this one. Big dudes think Aaron Judge is a big dude. 
The second thing to know about Judge is that he hits dingers at prolific rate not seen since Braun Strowman's father was in his heyday. And he doesn't just hit a lot of dingers. He hits a lot of dingers very far and unfathomably hard. Writers fantasize about how far he might be able to hit a baseball. So do his teammates. Simply put, Aaron Judge with a bat in his hands is must-see TV. And if you think otherwise, he will then punish you by hitting a baseball through said TV. 
This is also the second season in a row in which the Yankees have had a rookie take MLB and the internet by storm with prodigiously vulgar displays of power. But for as other-worldly as Gary Sanchez was at the dish last year, Judge has somehow been even better, via Craig Edwards at Fangraphs:
Remember last August when Gary Sanchez hit a ton of home runs and put up a .442 isolated-power figure for the New York Yankees? It was amazing. It was also special, so far as exhibitions of power are concerned. Consider: only four batters produced a higher single-month ISO last year than Sanchez. It wasn't just improbable for a rookie; it was improbable for a major leaguer.

But the improbable is different than the impossible. Now another power-hitting Yankees prospect, Aaron Judge, has just finished his first real month as a starting outfielder in New York and has recorded a .447 ISO in the process — or slightly higher than Sanchez's mark. The power is as large as Judge himself.
And that brings us to today's quiz of the day. At his current pace, Judge would break Barry Bonds' record of 73 home runs set in 2001. While it's rather unlikely that he displaces Bonds as the single-season home run king, Judge could very well set the rookie home run mark. And speaking of rookies, there have been 26 MLB players that have hit 30 or more home runs in their rookie season. How many of them can you name in six minutes?
CLUE: Year/Team/# of home runs. Asterisk (*) denotes Rookie of the Year winner.
QUIZ: Name every MLB player to hit 30 or more home runs in their rookie season
MORE FROM YARDBARKER
MLB News

Delivered to your inbox

You'll also receive Yardbarker's daily Top 10, featuring the best sports stories from around the web. Customize your newsletter to get articles on your favorite sports and teams. And the best part? It's free!