Found August 03, 2012 on SF Giants Nirvana:
Every spring, the Giants go out and sign a bunch of players to minor-league deals. It's baseball's bargain bin, and history would suggest the Giants are particularly adept at this dumpster diving. Most teams are happy to come across the occasional Joaquin Arias, a useful yet seriously flawed player that is capable of serving a functional purpose at the major-league level. In past years though, the Giants have struck gold: last year, it was Ryan Vogelsong, who now has a 2.50 ERA in 309.1 innings with San Francisco. In 2010, it was Santiago Casilla, who has pitched to a 160 ERA+ in 145.2 innings here. A couple years before, it was Andres Torres, who ended up playing an integral role in bringing the Giants their championship in 2010. This year's hidden gem: Gregor Blanco. Blanco has appeared in 91 games with the Giants, providing value in just about every possible way: at the plate, in the outfield, and on the basepaths. His season line currently stands at .238/.333/.352 (98 wRC+), and his defense has unquestionably saved many runs. Just the other day, he had another one of those otherworldly diving catches to rob Jordany Valdespin of an extra-base hit. With Hunter Pence now donning the orange and black, the other outfielders — specifically Angel Pagan and Gregor Blanco — will likely see their roles diminished. My initial guess was that Pagan would remain the regular centerfielder, given that he's the established major-leaguer. But Pagan has been struggling for months now, and he's really burned through his leash. Yesterday, after another couple poor at-bats from Pagan in the six-spot of the batting order, Bochy subbed in Gregor Blanco in the fifth inning. Blanco himself hasn't exactly been hitting well since his blistering hot May, but he's still surpassed Pagan in terms of overall hitting production, and his defense has been much better. As Pagan continues to get mowed down at the plate, Blanco becomes more important — and not just for the stretch run. I'm talking 2013 as well. Back when Pagan was raking and Gary Brown had hit a roadblock in his development, there was discussion of Pagan's future role with the team. He's precisely the kind of player that could sign a relatively cheap one-year committment in the offseason, and then make way for Brown when the time came. But in the wake of his extended struggles, this would no longer appear to be a desirable route. Enter Gregor Blanco, who could very well seize the everyday job from Pagan in center. Blanco enters his first year of arbitration eligibility this offseason, and given that it's his first go-around, he'll come pretty cheap. Gary Brown has finally hit his stride in Richmond, and he's boosted his numbers from "disappointing" to "respectable." But it's still highly possible — probable, even — that the Giants won't feel he's developmentally ready by the start of 2013. In this case, why not rely on Blanco to start in centerfield, then eventually hand the job to Brown and put Blanco back in the roaming fourth outfielder role? Given that the Giants will already be focused on investing in the corner outfield (welcome back, Melky?) and middle infield markets this offseason, it would make a lot of sense for them to go with Blanco as the short-term solution in center — assuming, of course, that he continues to perform well over the rest of the season — and just worry about the other stuff.
Original Story:
http://feedproxy.google.com/~r/Splash...
THE BACKYARD
BEST OF MAXIM
RELATED ARTICLES
FULL EXTENSION
Gregor Blanco is making a habit of making amazing diving catches to bail out pitcher Matt Cain. Blanco, a four-year veterans from Valera, Venezuela, followed up his perfect game saving grab with another diving catch on Wednesday night. His latest web gem occurred with two out and a man on second base in the fourth inning of a 2-0 game against the visiting Mets. Jordany Valdespin...
The San Francisco Giants were dodging bullets all night, but it didn't matter either way. Their offense wasn't able to get anything started against Mets pitcher Jonathon Niese. Today is the final game of the 4 game set with the Mets. The G-Men have won 7 of their last 11 against the Mets at AT&T Park, so let's hope they can get the win today to split the 4-game set. The...
By professional pitching standards, Gloria "Cordie" Cordes Elliott was smaller in stature. At the height of her AAGPBL pitching career, she was 5'8'' and 135 pounds. With a fastball, curve and a knuckleball in her arsenal, she was in many ways the Tim Lincecum of the AAGPBL. Both made their careers being smaller in stature, having a multi-pitch repertoire and being multi...
The San Francisco Giants have lost seven of eight. They're 0-2 in the Hunter Pence era. In his two games, they've collected seven hits, including four in Thursday's 9-1 loss to the New York Mets. "We've been awful this past week," manager Bruce Bochy said. "We get in these funks, they're not fun. We're in a rut right now. We're not swinging...
Who amongst us has a boss who seemed undeserving of the praise and a chance to punch the coin box. Many of you may feel your boss seemed to achieve his position based on some reasoning other than actual performance. Perhaps he took credit for others performances. Maybe it was due to the fact that every time he did do something right the right people were looking. Maybe his mistakes...
Ryan Vogelsong pitched into the seventh inning, Buster Posey homered among his four hits and the San Francisco Giants broke out of an offensive slump to beat the Colorado Rockies 16-4 on Friday. Brett Pill also went deep and Angel Pagan had three hits and scored four runs for the Giants, who had lost seven of their past eight. Wilin Rosario homered for the Rockies, who have lost...
SAN FRANCISCO -- The New York Mets won their first series since the All-Star Break, routing the San Francisco Giants 9-1 on Thursday afternoon to take three of four in the series at AT&T Park. The Giants may have landed the bat they wanted at the trade deadline in Hunter Pence, but a pitching staff that struggled during a 3-7 homestand was at its worst on Thursday. &quot...
These are actual quotes from Brian Sabean. Eight years makes a world of difference…but this much?  From denouncing the fans who wanted something wild to embracing them? I don't know what's real anymore. Now if only the rest of the team would get the message about high expectations, and start meeting them.  Seriously.
Jonathon Niese scattered three hits over seven innings and Ruben Tejada homered for the first time in almost two years and singled twice, leading the New York Mets past the San Francisco Giants 2-1 on Wednesday night. All San Francisco could squeeze out of Niese (8-5) was a two-out homer by Buster Posey in the sixth, the All-Star catcher's 14th long ball this season. Niese struck...
After dropping seven of eight to conclude a homestand, the San Francisco Giants are looking forward to getting out of town. What appears to be a favorable matchup against a former teammate could help them get back on track. The Giants will take their swings against the Colorado Rockies' Jonathan Sanchez, who tries to avoid losing a career-worst sixth consecutive start Friday...
This afternoon at 3:45 pm, the Mets try to take 3 out of 4 from the NL West leading Giants.  Chris Young (2-5 4.58 ERA) will face off against Barry Zito (8-7 3.89 ERA). Last night Jon Niese turned in a great performance going seven strong, with the only blemish being a solo homer by Buster Posey in the Mets 2-1 victory.  John Rauch, Tim Byrdak and Bobby Parnell came in to close...
MLB News

Delivered to your inbox

You'll also receive Yardbarker's daily Top 10, featuring the best sports stories from around the web. Customize your newsletter to get articles on your favorite sports and teams. And the best part? It's free!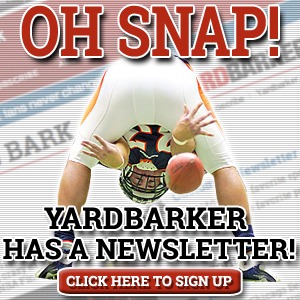 Latest Rumors
Best of Yardbarker

Today's Best Stuff

For Bloggers

Join the Yardbarker Network for more promotion, traffic, and money.

Company Info

Help

What is Yardbarker?

Yardbarker is the largest network of sports blogs and pro athlete blogs on the web. This site is the hub of the Yardbarker Network, where our editors and algorithms curate the best sports content from our network and beyond.