The 'They just don't make 'em like Nolan Ryan anymore' quiz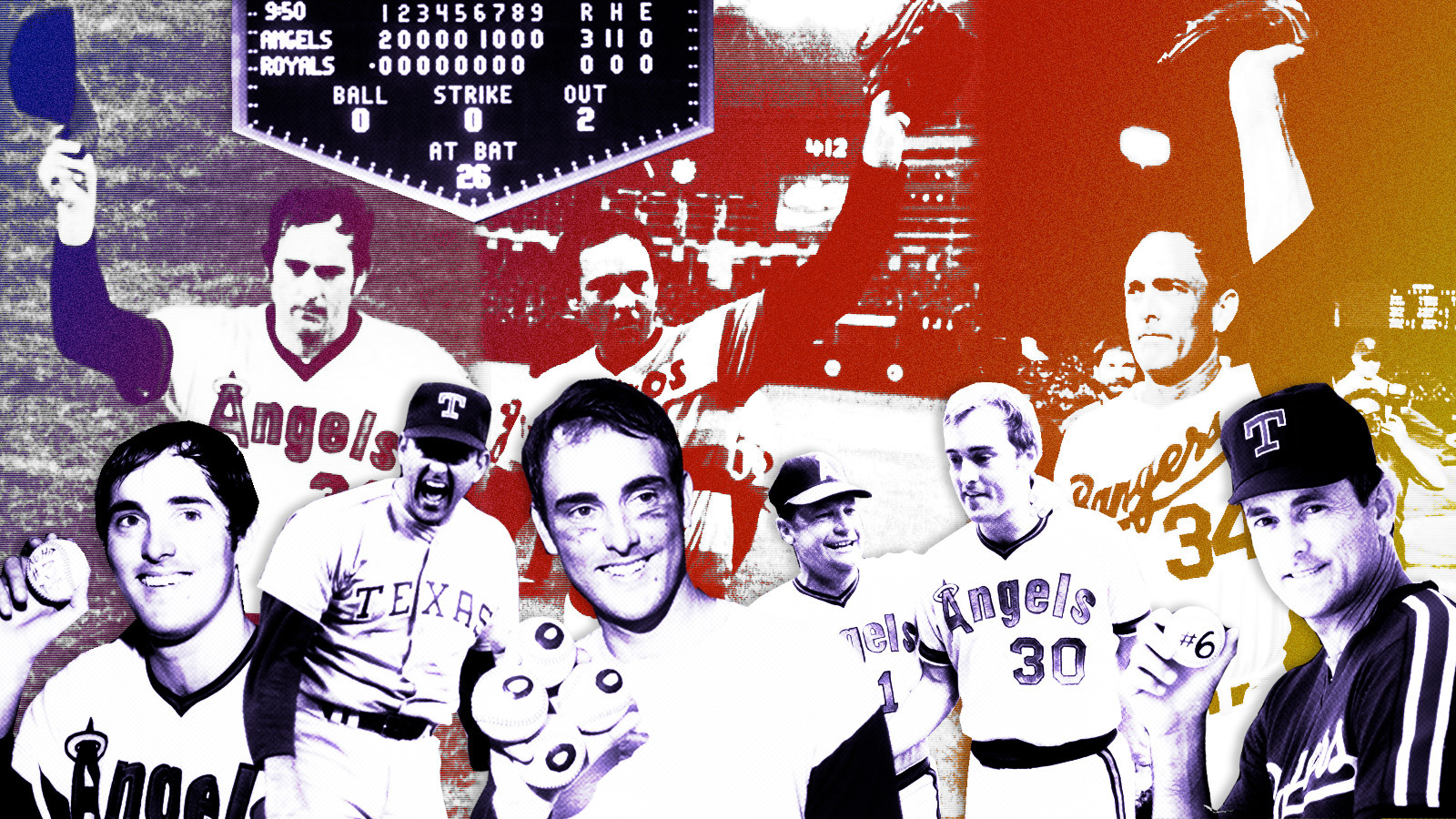 Yardbarker Illustration/Getty Images
Nolan Ryan retired at the end of 1993 at age 46 after an astonishing 27 seasons as a Major League pitcher. His 5,714 career strikeouts are the most all-time by a wide margin. Randy Johnson, arguably the greatest strikeout pitcher of all-time, is #2 on the list, and he finished his career nearly 1,000 Ks behind Ryan. CC Sabathia is currently #1 on the active strikeout list, but if you doubled his total, he'd still trail Ryan by 200 or so strikeouts. Expect Ryan to stay atop that statistical mountain for the foreseeable future. 
But it's not just his strikeout totals that made Ryan the legend that he was. He's almost objectively the most durable pitcher of the modern era, and it's not even close. For example, Ryan currently ranks fifth all-time in innings pitched. To put that in perspective, three of the players above him were born before 1887 (not a typo) and the other, Phil Niekro, threw a knuckleball throughout his career. Ryan was the epitome of a power pitcher - one with a seemingly rubber arm. His 324 wins are good enough for 14th all-time, but even his loss totals are staggering. Ryan lost a jaw-dropping 292 games in his career. With 166 losses, Bartolo Colon is the current active leader, and at age 43, it's probably a safe bet that he isn't catching Ryan. 
The last thing Ryan was known for during his playing days (besides putting Robin Ventura in a headlock) was his no-hitters. Ryan tossed a record seven no-nos, the first of which came on this date in 1973 against the Royals as a member of the Angels. Only 15 MLB franchises have eclipsed that number. Sandy Koufax and Bob Feller are #2 and #3 respectively on the career list and they threw seven combined. Cy Young only managed three in his career and he pitched pretty much every day. Having even two no-hitters under your belt is an anomaly in modern times, and with bullpen usage constantly evolving, it's almost certain that no one will be able to catch the Ryan Express here either. 
And that brings us to today's quiz of the day. Every MLB franchise except for the Padres has had at least one pitcher toss a no-no at some point in the team's history. Can you name the last person to throw a no-hitter for each team? Looking for solo no-hitters only, not combined no-nos. Eight minutes are on the clock.

Good luck!

CLUE: TEAM / SEASON (* indicates perfect game)
QUIZ: Name the last pitcher to throw a no-hitter for every MLB team
MORE FROM YARDBARKER:
MORE FROM YARDBARKER
MLB News

Delivered to your inbox

You'll also receive Yardbarker's daily Top 10, featuring the best sports stories from around the web. Customize your newsletter to get articles on your favorite sports and teams. And the best part? It's free!