Three Up, Three Down: Home run hitters are heating up
Welcome to this week's edition of Three Up, Three Down — your weekly catch-up of the three best highlights (and lowlights) from around the league. We're here for all of the cheers and the jeers, because it's baseball. You can't have a winner without someone losing along the way.

This week, we have some hot and cold outfielders, along with some evidence that robotic umpires may not be such a bad idea.
Up: Yoenis Cespedes goes on a grand home run tour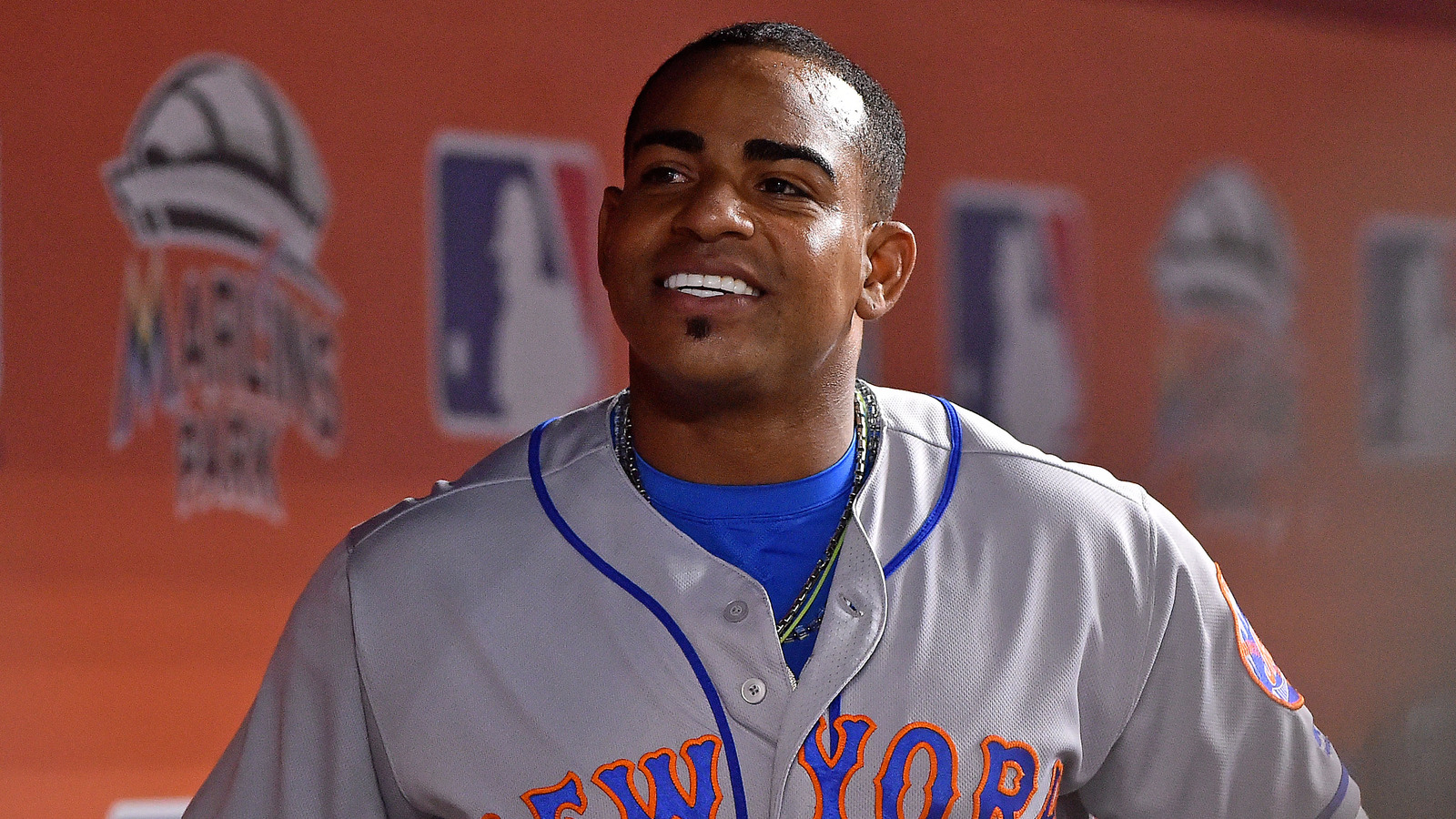 New York Mets left fielder Yoenis Cespedes hit five home runs in the span of three games.
Jasen Vinlove/USA TODAY Sports
Yoenis Cespedes may not be the league leader in home runs anymore — trust me, we'll get to that later — but he made a strong surge to the top of the dinger leadearboard this past week. He had a stretch where he had five homers in three games, and almost all of them were of the monster variety.
Cespedes has a tendency to explode in bursts, and he did just that with that power surge from last week. It's no shock that he broke out like this — it's part of the reason why he signed such a lavish contract over the offseason — but it's always entertaining and mesmerizing to watch him swing the bat when he's in the zone like he was. It's a safe bet that this probably won't be the last time this season he goes on a tear that makes ballparks across Major League Baseball look extremely small when he hits the ball.
Down: C.B. Bucknor calls the worst game of his career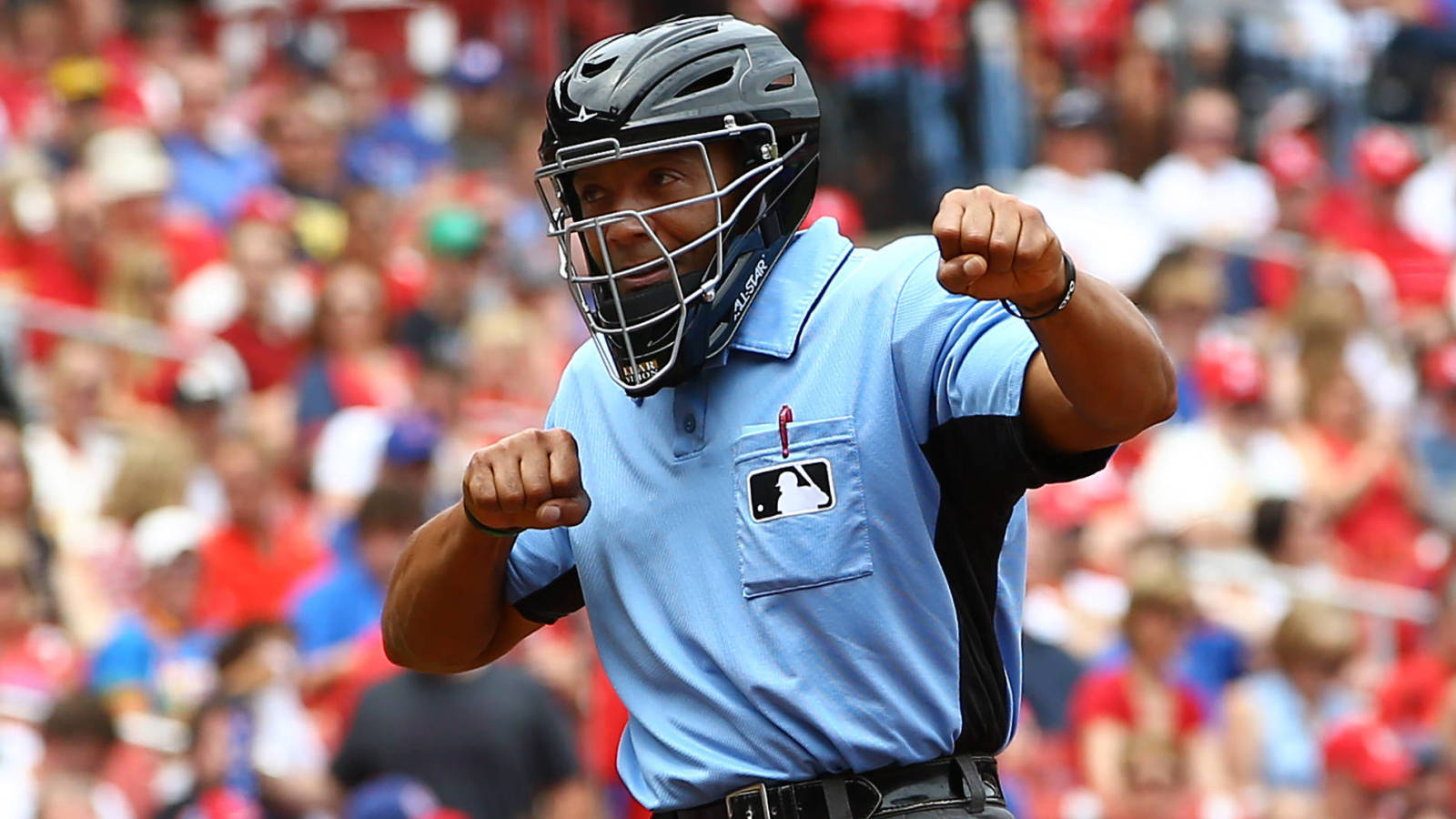 Umpire C.B. Bucknor proved why he doesn't have the best reputation across the league.
Billy Hurst/USA TODAY Sports
It's natural for fans to get angry at umpires for missing calls here and there. It's part of human nature to feel that way when other humans make mistakes that have an adverse effect on something that we care about. However, it's another story when the mistakes are constant, and that's the case with C.B. Bucknor as an umpire.
Bucknor has had some bad games during his time as an umpire, but his magnum opus of horrible umpiring came on Tuesday night at SunTrust Park during a Braves/Nationals game. His strike zone was all over the place, and he was somehow convinced that a swinging miss from Chase d'Arnaud to end the game was actually a foul tip. We're only in mid-April, but it'll be shocking if any MLB umpire can "top" the performance that C.B. Bucknor delivered behind the plate this past Tuesday.
Up: Eric Thames returns from Korea with a vengeance
Eric Thames has been mashing for the Milwaukee Brewers this season.
Rick Wood/Milwaukee Journal Sentinel via USA TODAY NETWORK
While Yoenis Cespedes may have gone on a tear recently, anybody could have seen that coming. Meanwhile, it would be very dubious on your part if you were to claim that you saw the power surge of Eric Thames coming. Not only is he leading baseball in home runs, he's hitting the  ball at an incredibly productive clip at the moment. He's hitting for power, he's hitting for contact, he's just plain hitting and he's making the Brewers look like geniuses for bringing him back stateside from South Korea.
It's still very early in the season, and this could end up being one of those infamous early-season mirages that happen so often in baseball. However, there's reason to believe (via FanGraphs) that Eric Thames could keep this up for most of this season and end up being a very productive player for Milwaukee. Plus, Thames' success is proof that going away for a while and coming back with a thick beard is indeed an infallible recipe for success.
Down: Starling Marte gets suspended and dooms Pirates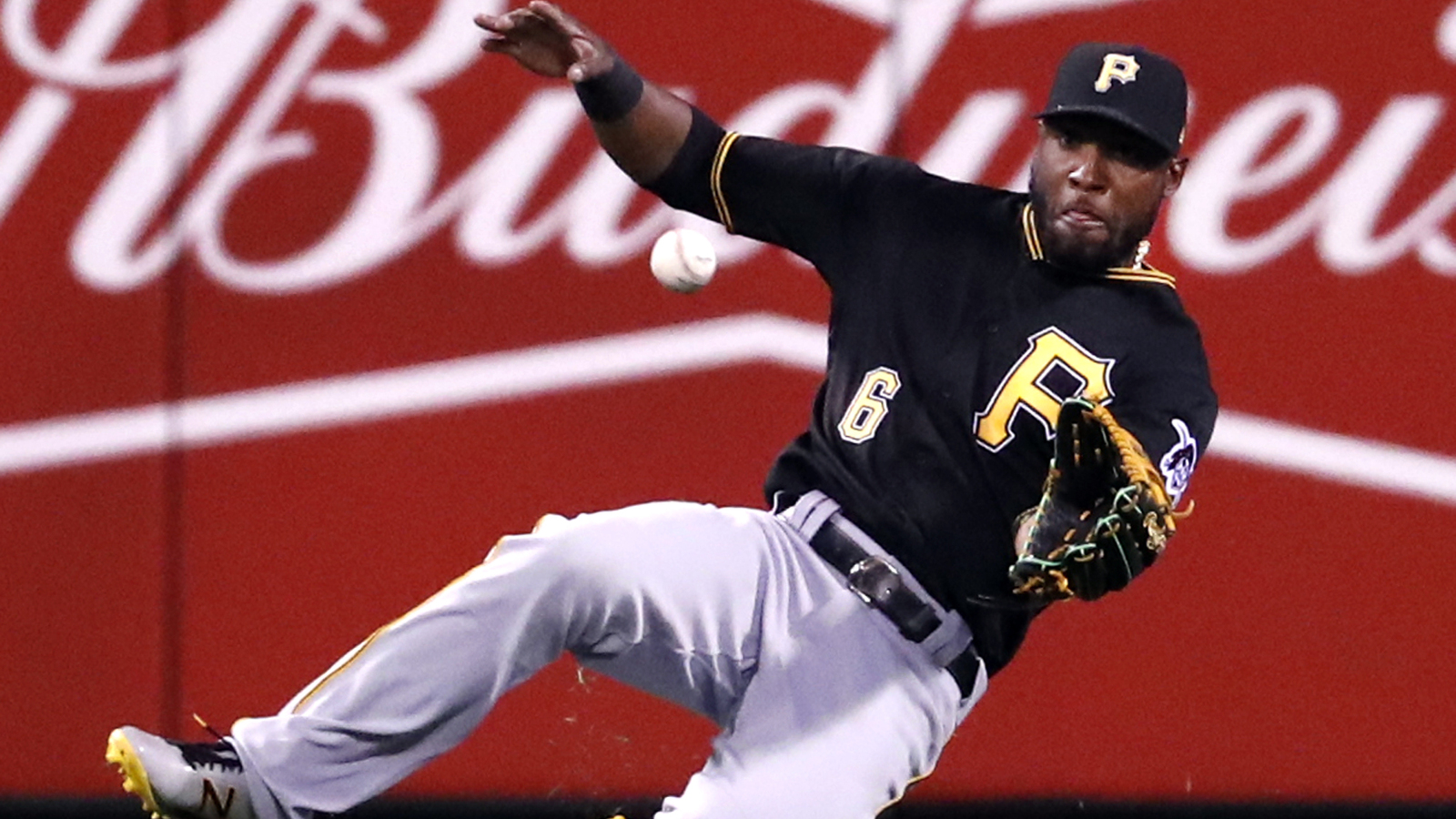 Starling Marte's PED suspension makes this season that much more difficult for the Pirates.
Jeff Roberson/Associated Press
Over the past couple of seasons, Starling Marte has built up a reputation of being one of the most underrated star players in baseball. Things were looking up for Marte after he capped off a weekend sweep with a walkoff home run against the Braves. Unfortunately, his reputation is going to take a bit of a hit after he became the first big name to fail a test for using PEDs in 2017.
Marte will be forced to sit out 80 games, and he'll also be ineligible for the postseason should Pittsburgh make it to the promised land of October baseball. With that being said, those hopes may already be dashed for the Pirates. They're in the same division as the defending World Series champions, and Marte was the absolute last player they needed to be out for half of the season. Instead, the Pirates will have to find a way to make it work without him, and Marte will return in 80 games with that black mark on his record.
Up: Bryce Harper could be back in MVP form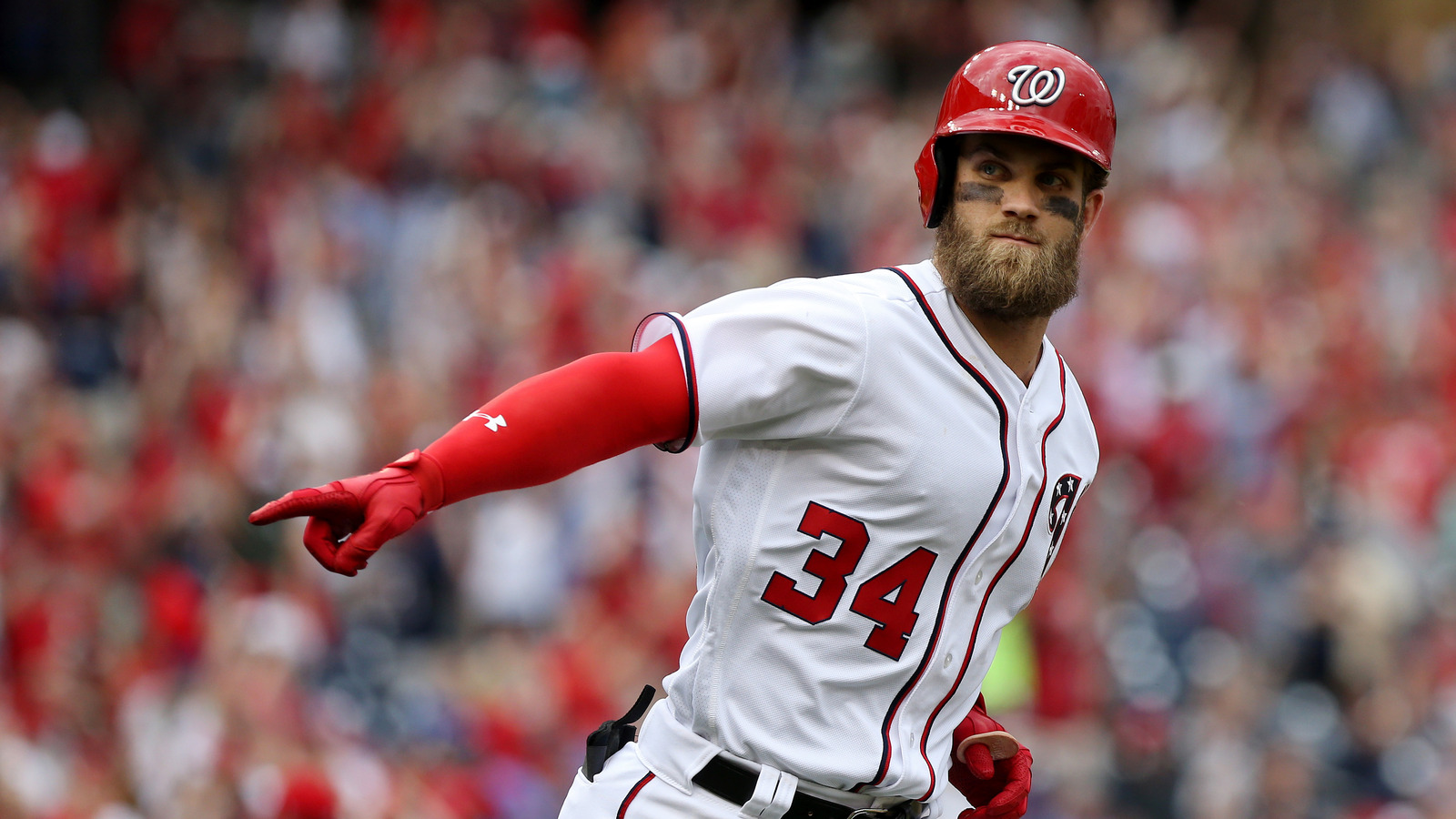 Washington Nationals right fielder Bryce Harper seems to have put a subpar 2016 behind him.
Geoff Burke/USA TODAY Sports
Bryce  Harper had a bit of a letdown season in 2016 after it looked like he was ready to take over the baseball world following his astonishing 2015 season that earned him the NL MVP award. It seems like Harper's trying to make up for his season of being normal by returning to the status of the elite with the start that he's gotten off to in 2017.
He currently has six homers to his name, with the sixth dinger of the season being a grand slam that basically ended Wednesday's game for the Nationals and gave them the victory. This was in addition to the monster game that he had on Sunday against the Phillies, which he capped off with a walkoff three-run home run to win it for Washington. It seems like Bryce Harper is locked in, and he could be ready to turn his 2016 season into a thing of the distant past.
Down: Blue Jays get off to an absolutely awful start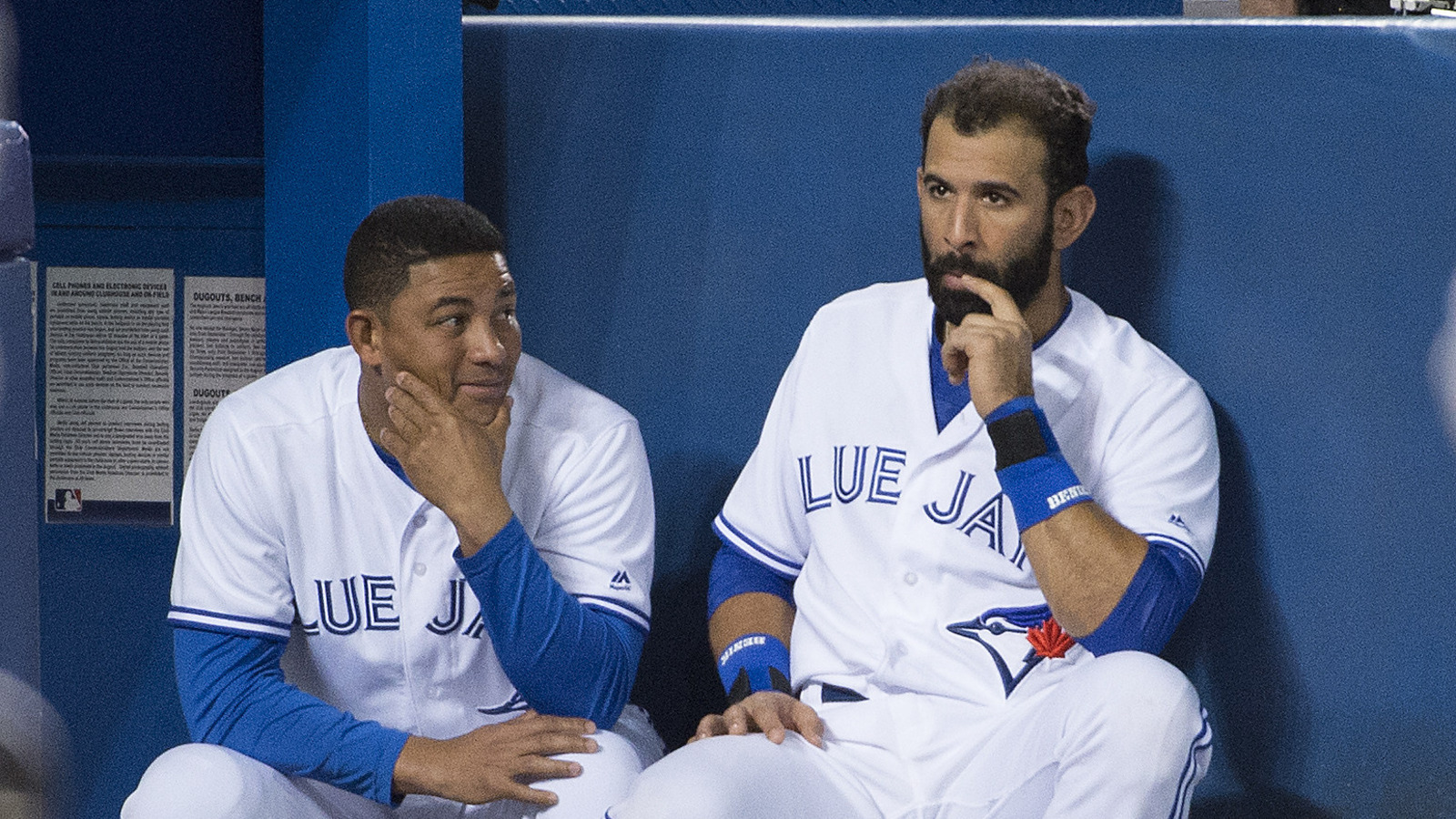 The Toronto Blue Jays are struggling mightily.
Nick Turchiaro/USA TODAY Sports
You  can't make or miss the playoffs in April, but you can definitely make things easier or harder on yourself with your performance at the beginning of the marathon. Unfortunately for our friends north of the  border, the Toronto Blue Jays have made things very hard on themselves with their 3-11 start to the season.
There's always a possibility that the Blue Jays could go on a run that's the exact opposite of the one that they're on. However, they probably would've been better off just not even getting off to this bad start to begin with, because teams that have gotten off to the start that they have don't normally make the playoffs. The past couple of years have been very fun for the Blue Jays and their fans, but now they're on a huge uphill climb to return to the playoffs, and they'll have to play some great baseball in order to make up for this horrid start.
MORE FROM YARDBARKER:
QUIZ: Name the Montreal Expos/Washington Nationals who've played in at least 2 All Star Games
Since their inception in 1969, the Montreal Expos/Washington Nationals franchise has featured a number of great players. Twenty of them have appeared in multiple All Star Games as members of the Expos or Nationals. How many of these 20 All Stars can you name?
Clue: Number of All-Star Games/Position/Years with team in which feat was accomplished
MORE FROM YARDBARKER
MLB News

Delivered to your inbox

You'll also receive Yardbarker's daily Top 10, featuring the best sports stories from around the web. Customize your newsletter to get articles on your favorite sports and teams. And the best part? It's free!