It is well known that outside of an outside shot at resigning Jose Reyes, the Mets will not be a major player in any of the other franchise players who hit the market this offseason. The Omar Minaya days of signing the biggest name on the market have come and gone—to some fan's glee and to other's dismay. So rather than lament the fact that there will not be a shiny, new toy suiting up for the Mets next season, let's take a look at the top five cost effective options for the Mets on the market this off-season: 1. Grady Sizemore–I am a FIRM believer that letting Angel Pagan walk and going after Sizemore is an absolute must for the Mets. In order to make the playoffs next year, every move Sandy Alderson makes is going to need to be a home run. And if Sizemore stays healthy (I know, I know that is  HUGE if) he will be just that. Sizemore is more than capable of hitting just under .300 while popping 25+ home runs and driving in 100+ runs. Oh and he will be doing all that for about 5 million dollars. 2. Jason Marquis–This man is an absolute workhorse and has consistently made known his dreams of pitching in a Mets uniform. He is not going to provide any stellar outings, but he won't be stinking up the joint either. Behind the likes of Johan Santana and Jon Niese, Marquis would shore up the back end of the rotation. The best part of this? He seems to want to pitch for the Mets so bad, MLBTradeRumors.com predicts he would settle for a one-year deal. 3. Jonathan Broxton–Lately there has been a ton of chatter over Joe Nathan coming to the Mets. Honestly all of that chatter is beyond frightening when you consider that Broxton is flying under the radar because of his own injury concerns. Both pitchers would come with a significant risk-yet Broxton provides twice the ceiling. He'll have an occasional blow-up, but more often than not he'll dominant with his 95+ mph fastball. If I'm Alderson, I'd exhaust myself trying to sign the ex-Dodger long before I turned to the burnt out 36-year-old Nathan. 4. Frank Francisco–If the Mets want to shore up their bullpen, here is the chance. Francisco is coming off of a year in which he struck out more batters than innings pitched (53-50) and posted a respectable 3.55 ERA. Letting up seven home runs are a few more than you hope for in the later innings, but you are looking at quality seventh or eighth inning man here—not you're closer. 5. Erik Bedard–This is an acquisition the Mets should avoid unless they can get Bedard for a sweet-heart deal. But if that deal presents itself, they need to jump on it. Bedard started to show something of his old self last year in his time with the Red Sox. While like most of the names on this list he is a serious threat to spend the year on the DL, I could just as easily see him winning comeback player of the year. So if the opportunity presents itself—take a chance on this 32-year-old lefty.  
Original Story:
http://www.dailystache.net/archives/1...
MORE FROM YARDBARKER
MLB News

Delivered to your inbox

You'll also receive Yardbarker's daily Top 10, featuring the best sports stories from around the web. Customize your newsletter to get articles on your favorite sports and teams. And the best part? It's free!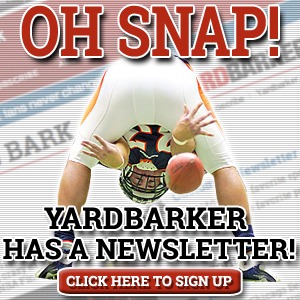 Latest Rumors
Best of Yardbarker

Today's Best Stuff

For Bloggers

Join the Yardbarker Network for more promotion, traffic, and money.

Company Info

Help

What is Yardbarker?

Yardbarker is the largest network of sports blogs and pro athlete blogs on the web. This site is the hub of the Yardbarker Network, where our editors and algorithms curate the best sports content from our network and beyond.