It has been a disappointing season for the San Francisco Giants to say the least. Teams have exploited their weaknesses in Left Field, and in the front end of the bullpen, as well as a tired, banged up starting pitching staff. And losing their center fielder and leadoff hitter doesn't help either. While, rebuilding isn't really the best option, as the Giants still have great major league players like Madison Bumgarner, Matt Cain, and Buster Posey. They also like Brandon Crawford, and Angel Pagan in Center, and the jury is still out on Brandon Belt, but I think he is going to be a staple at first base for the Giants for at least a few more years. He has had his ups and downs this season and in years past, and his swing is definitely flawed, but he is only 25 years old, and holes in swings can be fixed. That being said, the Giants should go after any player at any position that they think can help them. They play a dangerous brand of baseball when they rely solely on their pitching and defense, because, when those break down as we have seen this season, disaster happens. Rebuilding isn't an option because the Giants don't have major league ready position players in the minor leagues ready to come up and make an impact. There is too small of a sample size with Roger Keischnick, Gary Brown isn't ready, as he is hitting .230 in Fresno, and Juan Perez, Francisco Peguero, and Brett Pill aren't major league baseball players. They have pitchers in the lower divisions of the minors who will be studs, like Kyle Crick, who could be ready to pitch in the Majors next season, Edwin Escobar, Ty Blach Clay Blackburn and Martin Agosta. They're position players such as Mac Williamson, Joe Panik, and Gustavo Cabrera (only 17) aren't ready to play in the Major Leagues yet, but the Giants love those guys. The smarter thing for the Giants to do would be to retool with trades and players from the free agent market. Unfortunately for them, they cannot compete with the Dodgers in payroll for the long term, as they don't have 200 million dollars to throw around at just about anyone, BUT, the Giants have an ace in the hole here, as technically they have around 50 million dollars coming off the books if they say eff it,  and do what Bob Fitzgerald suggested on the Fitz and Brooks show today; chose not to bring back anybody and do something crazy like bring in Robinson Cano, or use that money plus their lower division pitching prospects to in a trade to bring in Giancarlo Stanton, and sign Shin Soo Choo. They now have to compete with the Dodgers, and doing something crazy like that is one way to do it. I am not saying they will and I am not necessarily saying the should , as that is not their MO, but I am saying they have that option. It's a crazy option, but its still an option. And with that option being pretty farfetched, with the brand of baseball they play, the Giants should invest in hitters that can manufacture runs. Players who get on base, hit extra base hits, have good, disciplined at bats, and hit for a high average, not to mention be at least able to catch the ball. Here are the top ten guys, plus honorable mentions, which the Giants might target in free agency in 2014. *Honorable Mention – OF – Nelson Cruz – Cruz gets an honorable mention, rather than a spot in the top ten due to his recent suspension for PEDs. The Giants got hit pretty hard in the George Mitchell Report, and have been trying to rid themselves of being known as the team that tolerates that stuff. They had a pretty major hiccup with the Melkey Cabrera situation, and even though he came cheap, much like Cruz could now, the Giants wanted nothing to do with him. Cruz stats are inflated both due to PED and the fact that he played in a notorious hitters ballpark in Texas, BUT, he is still a good ball player, and will come much cheaper than other outfielders on this list. But, I am just not sure the Giants want to take a risk with an aging player, who was in trouble with PED, and played in a band box that inflated his stats, they already made that mistake once with Aaron Rowand, and I don't see it happening again, even if it is only for 7-8 Million dollars for one year. Chances he signs in San Francisco – Slim to None. 10. Phillip Hughes – SP – PRO's: Hughes was highly touted out of the Yankees farm system when he came up in 2007. He's posted high strike out numbers the last two years, with 165 last season, and 100 this season, and is on pace for more as the season isn't over yet. He's a California guy, and could benefit from a change in scenery. He is still young, and just hitting the prime of his career, and will come cheaper than a lot of the starting pitchers on the market. The Giants always seem to find the lightning in a bottle pitcher, who comes out of nowhere and is suddenly good (See: Ryan Vogelsong, Chad Gaudin). Hughes could be that guy next season. CONS: Hughes doesn't have the dynamite stuff that he was supposed to have coming up in New York, he's posted very high ERA and WHIP numbers throughout his career, only posting an ERA under four once in his career, and he's never pitched over 200 innings in a season. He isn't very durable, as he's had his stints on the DL. He seems to fold under the pressure of pitching in New York. He is a fly ball pitcher, and gives up A LOT of homeruns, posting 35 last year, and 22 this year. Pitching in San Francisco alone would lower those number significantly, however, that still a lot of homeruns. Chances he signs in San Francisco: I am going to say 50/50. He's young and cheap, and the Giants like that, and could benefit from a change in scenery. They could take a flier on him in the offseason, but it's a big risk, that the Giants may or may not be willing to take. 9. Jeff Francouer – OF – PRO'S: The Giants already have Francouer, and could resign him as a cheap option in Left Field. He is great defensively, with one of the best arms in baseball, and they'd have one of the better defensive outfields in baseball (should they chose to re-sign Hunter Pence) with Pence, Pagan and Francouer in the OF, but, when it comes to Francouer, that's about it. CONS: Jeff Francouer CAN NOT HIT. Like, at all. He hit .285 in his first year with Kansas City in 2010 after being traded from the Mets, and the Braves before that, however, he only totaled 87 RBI on 20 Homeruns and struck out 123 times that season. Its all been downhill from there for Francouer. Last season he posted a .235 BA, on 19 HR's and only 49 RBI, striking out 119 times. He didn't really get on base either, posting only a .287 OBP, and was unconditionally released from Kansas City this season after only hitting .207 with a whopping 49 strike outs, and 18 RBI on 3 homeruns with a less than stellar .242 OBP in only 59 games. The Giants picked him up off the scrap heap this year, because, hey, eff it right? Chances he signs with the Giants: Not very good. If they do resign him, it will SOLELY be as a fourth outfielder and defensive replacement in the later innings. 8. Ervin Santana – SP – PRO'S: Ervin Santana is having the best year of his career this year, in his first season with Kansas City. He's posting a 3.25 ERA, with 122 Strike outs to only 36 Walks, and striking out 7 batters per every 9 innings,  and has a WHIP of 1.11, which is very good. He is still young at only 30 years old and is giving up significantly less Homeruns as he did last year, With 18 this year compared to a  whopping 39 last season with the Anaheim (I refuse to call them Los Angeles) Angels. Santana is pitching well enough, that he will get his money somewhere next year. Expect a 8-10 Million dollar deal for multiple years CON'S: This is the first year that he has been really good. He was highly touted with Anahiem (again, NOT calling them the LA Angels), and has always been very overrated. He will walk guys, and his history says he gives up a ton of homeruns and is a bit of a headcase, even if he might not be doing that this year. This is a contract year for him, so this all might be to get the biggest deal he can, then come back to earth once he signs a big contract with a team…Not unheard of. (Adrian Beltre with Seattle comes to mind, although, Beltre is REALLY good now with Texas). Chances he signs with the Giants: Slim. The Giants don't want to pay big bucks to a vastly overrated pitcher who gives up homeruns, walks, and is a bit of a headcase…Does that sound familiar? He DOES have really good numbers this season, and could finally be putting it all together as a lot of guys do later in their careers. The Giants have money to spend, and Santana WILL get his money, but I am just not sure it will be from the Giants. 7. Mike Morse – OF/1B – PRO'S: Morse is versatile, and the Giants have always been fans of versatile players. He can play the corner OF spots and he can spell Brandon Belt at first base against left handers, as Morse hits right handed. He's hit for power in his career, posting 31 HR's and 95 RBI in 2011 while with Washington. That year, he hit .303 with a .360 on base percentage, and slugged .550. He posted 36 Doubles, and has gap to gap power, which is what the Giants are looking for. And he will come cheaper than most of the other outfield free agents like Ellsbury, Choo and Granderson. CONS: While he put up great numbers in Washington in 2011, he came back down to earth last season, playing in only 102 games, and hitting .291 with a .312 OBP, and 18 HR's and 62 RBI. And this season with Seattle has been even worse playing in only 66 games, and hitting only .249 with a .300 OBP, and only 12 dingers and 26 RBI. Morse can't seem to keep himself off the disabled list. As the most games he's ever played was 146 with Washington two years ago, and has come back to earth with the bat the last two seasons. He was in line for a big pay day if he had a good season in Seattle, but the injury bug has plagued him again, playing in only about half of their games this year. Seattle acquired Morse in a three way deal which sent Catcher John Jaso to Oakland and top flight pitching prospect A.J Cole to Washington. Needless to say, Morse has been a disappointment for the Mariners this year. Chances he signs with the Giants – Decent.  I've always liked Mike Morse. And if he stays healthy he can be dangerous from the right side of the plate as a power threat. He will come cheap, as injuries have hurt him, but if he can stay healthy, he'd be a great bargain buy for the Giants in left field in 2014. 6. Wandy Rodriguez – SP – PRO'S: Rodriguez has been an innings eater his whole career, posting over, or around 200 IP over a span of five years, except for this season with Pittsburgh, as he's also been injured. That being said, he has always been durable over his long career with Houston and the Buco's landing on the DL only once this season with an elbow problem (which is a red flag). He's a lefty, and the Giants are going to need another left hander near the back end of the rotation to complement Bumgardner, as they are losing Zito, and Rodriguez is a nice pitcher to have as your fourth or fifth pitcher in the rotation. The last five years his ERA has been in the mid 3's, averaging a decent WHIP of 1.29 and he will strike guys out, as he's averaged over 150 Strike outs over the past five years (except this season of course). CON'S: He's having elbow problems, which could affect his career. Any time a pitcher has an elbow problem that is a big time red flag for me. He's older, at age 34, and will probably demand a multi year contract, and will run on the expensive side. He could play the market and see what Santana makes, and figure out his contract based off of that. He's never had great Win numbers, but that could be that he was just on bad teams for the majority of his career. Chances he sign's with the Giants: Slim. The Giants don't want to spend 11-13 million dollars over three to four years on an aging pitcher with elbow problems. If he checks out medically, and the Giants get desperate, they COULD take a flier on him, but I don't see it happening. But, they will most likely "kick the tires" a favorite saying of Brian Sabean, on him. 5. Justin Morneau – 1B – PRO'S: Justin Morneau is an absolutely solid hitter to have in your lineup. He has true power, and can go gap to gap as well. A former AL MVP in 2006, he is a guy who will hit for power wherever he plays, as Minnisota is no easy place to hit. He's currently posted 14 Homeruns and 67 RBI's this season with the Twins, and is hitting .265 with a .321 OBP, so he is getting on base in other ways than just hitting. He has 28 doubles on the season, and that low RBI total would be better if he weren't on the lonely Twins, who other than he and Mauer, I can't name another player. He's managed to stay healthy this year, and while he won't come cheap, he will be cheaper than some options like Ellsbury, and Cano, he could command 13 Million per year or more, and the Giants, have the money if they decide to go all in with Morneau. CON'S: Most of the cons here aren't really about his performance defensively or with the bat. He is above average defensively at first base, and we know what he can do with the stick. The problem is two things. He plays a position that is filled by Brandon Belt, who the Giants still have interest in keeping (but can move him if Morneau agrees to come here), and his injury history. Morneau basically missed two years of baseball battling a concussion. He's just gotten healthy, as he's played 109 games this year, but that is still a concern, as he still complains of headaches and dizziness. Chances he signs with the Giants: Possible. The Giants need offense. Period. Regardless of what position that player plays, they will go after anyone who can provide said offense. He should be someone the Giants take a hard look at. They can move Belt to LF if they have to, and would have a nice middle of the order lineup with he, Posey and Pence hitting 3,4 and 5.
Original Story:
http://www.baysportsreport.com/2013/0...
MORE FROM YARDBARKER
Giants News

Delivered to your inbox

You'll also receive Yardbarker's daily Top 10, featuring the best sports stories from around the web. Customize your newsletter to get articles on your favorite sports and teams. And the best part? It's free!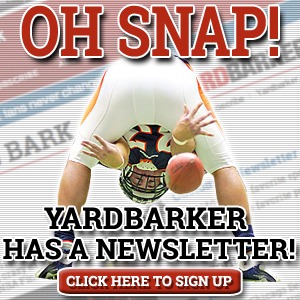 Latest Rumors
Best of Yardbarker

Today's Best Stuff

For Bloggers

Join the Yardbarker Network for more promotion, traffic, and money.

Company Info

Help

What is Yardbarker?

Yardbarker is the largest network of sports blogs and pro athlete blogs on the web. This site is the hub of the Yardbarker Network, where our editors and algorithms curate the best sports content from our network and beyond.