Quote of the Day "Each player does what he can when he gets to the plate. Some people jump, some people slide, some people run," Puig said through a translator. "I have a previous teammate in Cuba that jumped and hurt his ankle. So I decided to slide." – Yasiel Puig on sliding at home plate after his walk-off home run, Sunday against the Reds. Personally, I don't think it tops this one from Prince Fielder from a few years ago.  But regardless, Puig really knows how to grind people's gears, while those same people quietly whisper, "But yeah, that was kind of awesome." Or you can listen to Vin Scully make the call…Your browser does not support iframes. Okay, enough Puigmania for the day.  Love him or hate him, you can't help but admit….the guy is entertaining.  Oh and by the way, the Dodgers are playing some pretty good baseball right now, having won nine of their last ten and sit atop the NL West.  Puig for MVP? It was an exciting week in baseball.  Let's get to it!  N.L. pitchers give the finger to the DH RuleOn Sunday the NL pitchers batted in the .270s while their DH counterparts in the AL batted below the Mendoza line.  I can't find any articles to link to but I saw it on Sportscenter so it has to be right, right?  Travis Wood led the NL pitchers hit parade, going 2-3 leading many to believe the Orioles were interested in acquiring him as a DH.   Nostalgic week at Cooperstown for all three (dead) inducteesIt's only fitting that the stain of the Biogenesis scandal come a week before a quiet Hall of Fame weekend in Cooperstown where there were no living HOF inductees.  Several former players in the exclusive club spoke out with mixed reactions.     Umpire ejects Miguel Cabrera for hurting his feelingsA few days after David Ortiz yelled, "f— you" to an umpire, threw a piece of gear on the field and smashed the dugout telephone in an away ballpark, Miguel Cabrera turned to the home plate umpire and said, "That's terrible."  He was tossed immediately.  That prompted Jim Leyland to storm out of the dugout and get tossed too.  Plate umpire Chad Fairchild has already tossed eight players this season and his explanation for the Cabrera ejection makes me believe that he was probably the guy who got his lunch money stolen and was given mega-wedgies in gym class.  There were over 40,000 fans at Comerica Park on Sunday and I can promise you that not one of them paid their money to see Fairchild make ball and strike calls.  Plenty though, paid to watch Miguel Cabrera bat.  Jim Leyland had a more explicit take…. The Philadelphia Phillies felt so bad about the situation, they gave the Tigers eight unearned runs in the 6th inning and the Tigers completed the weekend sweep of Philadelphia dropping them 8 1/2 games out of the NL East race.  For all the teams interested in Cliff Lee, YOU"RE FREAKING WELCOME! ~ Tigers Fans.  Tino Martinez makes Marlin's players do drills right, gets angry and resigns Marlins hitting coach Tino Martinez stepped down from his position for allegedly shouting and grabbing players for refusing to pick up balls after drills.  It's hard to pick who to side with but it is concerning when a coach has to step down due to these types of issues.  While I doubt that Martinez is a Bobby Knight type, he definitely could be one of those managers that can rub guys the wrong way.  I don't think Tino meant to be malicious but it sounds like a case of an old school manager trying to deal with a new generation of players who are used to being pampered and coddled from high school on up.  Maybe if the Marlins took some of Martinez's advice, they wouldn't be battling the Astros for the title of "worst offensive team in baseball" Beachy bailed out by Simmons, Braves win Pitching for the first time in over a year didn't go to well for Brandon Beachy but in the end it didn't matter.   His first start in 13 months after undergoing Tommy John surgery, Beachy struggled giving up seven runs for the first time in his career but his offense picked him up, erasing a five run deficit capped by Andrelton Simmons walk-off triple.  Must be nice to get some run support said Stephen Strasburg and James Shields.   Jason Giambi beats the White Sox and Father Time   It took one swing of the bat for pinch-hitter Jason Giambi to turn back the clock and give the Indians their fifth straight win over Chicago.  His batting average stands at .194 but his blast made him the oldest player to mash a walk-off at 42 years old.  The Indians are streaking but fortunately (for me and Tigers fans) so is Detroit. The Tribe remains three back of the Tigers and when they do collapse, I hope it's soul-crushing.  Tito Francona for manager of the year?  They've got Kazmir throwing shutouts, Giambi hitting walk-offs like it's 2005 all over again.  They'll be a dangerous team but they basically need to win the AL Central to reach the post season.  Keep an eye out for the Tribe and their politically incorrect and offensive mascot.  Turds.   Pujols could be out for the year The end of maximum contract personified by Albert Pujols took another step when the slugger suffered a tear in his plantar fascia.  Pujols will likely be out of the remainder of the season.   A .258 with 17 homers on the year, which wouldn't be that bad but he looked like a shell of his former self while the Angels sit eight games under .500 and 14 back of the Athletics in the AL West. When you come to the realization that you're not a contender, it makes it easier to sit a guy like Albert for the rest of the year which I expect them to do.  Hopefully, Pujols comes back 100% next season and hopefully the Angels will still suck.  That'd be the ideal situation for someone like me, who hates everything LA but also like talent like Albert.  Does that make me a bad person?   Judge allows Biogenesis case to continue; most likely playing a guy that has Peralta and Cruz in his fantasy matchup In your obligatory Biogenesis news, a Florida judge udge denied a motion to toss out the sport's civil lawsuit against Biogenesis.  This means that we can expect more testimonies and probably more drama in the investigation.  The real question is will players like Everth Cabrera, Nelson Cruz or Jhonny Peralta be suspended?  If they are suspended, they will then have to decide to appeal and potentially hurt their free agency or start serving their suspension immediately and maybe make it back for October.  It's the ultimate team vs. self scenario that doesn't, you know, like involve simply not taking PEDs.  Stay tuned.  More coming very soon… MLB Tweet of the WeekendThis weekend, regular favorite Brandon McCarthy shares his hotel experience that didn't go so well, apparently for whatever reason.  But we can only guess with something like this… Sometimes it seems like hotel pools are nothing but running children and adults yelling at you to put your bathing suit back on.— Brandon McCarthy (@BMcCarthy32) July 29, 2013 That's about all we've got for our Tuesday afternoon recap.  The trade deadline is on Wednesday at 4 ET so expect things to happen from now until then.  And of course, no recap would be complete without our… LINKS-WRAP-UP-FOR-LAZY-PEOPLE Today we've got trade rumors and news galore.   TRADE! TRADE! TRADE! TRADE! Let's get started…. Giancarlo Stanton to the Red Sox?   Cliff Lee to Red Sox for Xander Bogaerts?   Yankees or Reds for Hunter Pence?   Anyone or anything to the Orioles?   Javier Lopez to the Tigers?   Ervin Santana to anyone?  Mets still think they're a contender apparently?   Chase Utley to no one?   Joe Nathan to the Tigers? Done Deals Jose Veras from Angels to Detroit.   Scott Downs from Angels to Atlanta.  Jessie Crain from White Sox to Tampa Bay.     Ervin Santana reactions to trade rumors… Kate, what do you think about the MLB Trade Deadline?         TRADE DEADLINE That's why we love you Kate,See you soon baseball freaks!  This article has been read (0) times Check us out at The Full Count!
Original Story:
http://thesuicidesqueeze.com/?p=4721
PLAYERS:
Yasiel Puig
,
Prince Fielder
,
Vin Scully
,
Travis Wood
,
Miguel Cabrera
,
David Ortiz
,
Jim Leyland
,
Cliff Lee
,
Tino Martinez
,
Brandon Beachy
,
Andrelton Simmons
,
Stephen Strasburg
,
James Shields
,
Jason Giambi
,
Albert Pujols
,
Everth Cabrera
,
Nelson Cruz
,
Jhonny Peralta
,
Brandon McCarthy
,
Xander Bogaerts
,
Hunter Pence
,
Javier Lopez
,
Ervin Santana
,
Chase Utley
,
Jose Veras
,
Scott Downs
TEAMS:
Los Angeles Dodgers
,
Detroit Tigers
,
Chicago Cubs
,
Boston Red Sox
,
Philadelphia Phillies
,
Atlanta Braves
,
Washington Nationals
,
Kansas City Royals
,
Cleveland Indians
,
Chicago White Sox
,
Los Angeles Angels
,
San Diego Padres
,
Arizona Diamondbacks
,
San Francisco Giants
MORE FROM YARDBARKER
MLB News

Delivered to your inbox

You'll also receive Yardbarker's daily Top 10, featuring the best sports stories from around the web. Customize your newsletter to get articles on your favorite sports and teams. And the best part? It's free!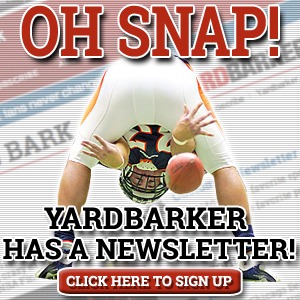 Latest Rumors
Best of Yardbarker

Today's Best Stuff

For Bloggers

Join the Yardbarker Network for more promotion, traffic, and money.

Company Info

Help

What is Yardbarker?

Yardbarker is the largest network of sports blogs and pro athlete blogs on the web. This site is the hub of the Yardbarker Network, where our editors and algorithms curate the best sports content from our network and beyond.