I have no idea when and where this occurred, but since the bottom scroll is showing the outcome of a Twins-Royals game, my guess it occurred last weekend. No matter when it happened, in all my years of either witnessing personally or seeing replays of deplorable actions committed by grown ups at sporting events on the internet, this one takes the cake. The little girl clearly has the ball in her possession…until the greedy lady snatches it right out of her grasp. And even if the girl didn't have complete control of it? The grown woman should have relented and let the poor child have the ball anyway. That's "Responsible & Dignified Fan Behavior 101″: you almost always give a caught ball to a nearby kid. No excuses. But no, this woman had to steal it away from a child so she could show it to her friends, who I hope were supremely embarrassed.
For shame. At least it was captured on video for all eternity so this evil woman can hopefully receive eternal scorn for her despicable actions. As citizens of Internetland, it should be our goal to figure out who this lady is so she can be properly identified and thoroughly shamed. Unbelievable.
Also from Sportress of Blogitude
Miss Teen USA/Idol contestant caddies at PGA event
Gammons on Wrigley Field: It's a dump
MORE FROM YARDBARKER
MLB News

Delivered to your inbox

You'll also receive Yardbarker's daily Top 10, featuring the best sports stories from around the web. Customize your newsletter to get articles on your favorite sports and teams. And the best part? It's free!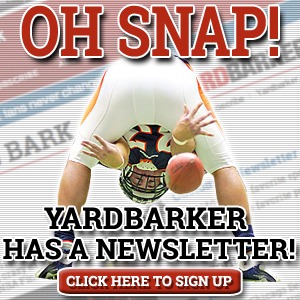 Latest Rumors
Best of Yardbarker

Today's Best Stuff

For Bloggers

Join the Yardbarker Network for more promotion, traffic, and money.

Company Info

Help

What is Yardbarker?

Yardbarker is the largest network of sports blogs and pro athlete blogs on the web. This site is the hub of the Yardbarker Network, where our editors and algorithms curate the best sports content from our network and beyond.