Found June 22, 2013 on Fox Sports Wisconsin:
PLAYERS:
Wily Peralta
,
Julio Teheran
,
BJ Upton
,
Chris Johnson
,
Fredi Gonzalez
,
Martin Maldonado
,
Norichika Aoki
,
Jean Segura
,
Jason Heyward
,
Dan Uggla
,
Francisco Rodriguez
,
Jim Henderson
TEAMS:
Milwaukee Brewers
,
Atlanta Braves
MILWAUKEE -- Those needing evidence as to why the Milwaukee Brewers have stuck with Wily Peralta through the young right-hander's struggles this season don't need to look any further than Friday night's performance. In one of the best outings of his career, Peralta allowed just two hits and didn't allow a run for just the second time in his career, as the Brewers opened their six-game homestand with a 2-0 win over Atlanta. "I think I just needed one like that today," Peralta said. "I just kept the ball down the whole game and made big pitches when I needed to. I think this one makes me more comfortable for my next one." The latest theme in Peralta's development has been getting him to move past moments of frustration during games. As happens often with young pitchers, Peralta would let hits, walks or moments of bad luck get to him, leaving him unable to move on to the next pitch. The damage would compound, and his start would unravel. "I thought he kept it in control really well," Brewers manager Ron Roenicke said. "There were a couple of times I could see he was frustrated, but I thought he bounced back well after he was frustrated and made some pitches. He was really down well in the game. His fastball almost every time was down. He started throwing a really good slider and mixed in the change-up. This is the guy that we hope we see. It was really a great job." Peralta worked around a pair of walks to start the third inning with the help of a bad bunt by Braves pitcher Julio Teheran. Braves center fielder B.J. Upton broke up the no-hitter with a leadoff single in the fifth and went to third on a single by Chris Johnson. With Teheran at the plate, Braves manager Fredi Gonzalez called for a safety squeeze. Peralta hopped off the mound and flipped the ball with his glove to catcher Martin Maldonado for the out. "Nice play," Roenicke said. "You have a fast runner on third base, and that play is really hard to defense. The bunt wasn't that bad. He got over there in a hurry and nice flip over. Maldy did a nice job of blocking home plate." As it turns out, Maldonado did more than block home plate on the play. Like the catcher is supposed to do, he called to Peralta to come home with the ball. "He broke late to home plate," Peralta said. "Maldy told me to throw home, but I was thinking of going to first. But when I saw him break late, I knew I had a chance to get him out." Norichika Aoki made a diving catch to end the fifth, keeping the game at 1-0. After Jean Segura's solo home run gave Milwaukee an insurance run, Peralta walked Jason Heyward to start the sixth. Like he did all game long, Peralta stepped up and made big pitches to get out of the inning unscathed. The 99th and final pitch Peralta threw Friday was fitting. After a one-out walk to Dan Uggla, Peralta got Johnson to hit into an inning-ending double play. "With having great stuff, if you throw it over the plate, you have a really good chance," Roenicke said. "He's got movement on his fastball. They knew that he threw enough sliders that they have to think about it. He made some really big pitches today." Stability in the ninth: Though Francisco Rodriguez has pitched well, Roenicke has decided to turn back to Jim Henderson as the team's closer. Henderson worked around two walks in the ninth to pick up his 10th save of the season and his first since May 21. "Henderson is going to be our closer," Roenicke said. "Frankie will be our closer when Henderson has thrown a lot. This is the third game for Henderson, so tomorrow we will probably flip flop it. Henderson will be off tomorrow." When Henderson went on the disabled list with a left hamstring strain, Rodriguez stepped up and filled the void admirably. Sitting on 299 career saves, Rodriguez has allowed just one run in 14 13 innings this season, and his scoreless eighth inning Friday lowered his ERA to 0.63. "Frankie was outstanding in his inning," Roenicke said. "That's about as well as you can throw the ball. Henderson in his inning, I don't know. Maybe a little nervous in that role again, but he made some big pitches when he needed to." Follow Andrew Gruman on Twitter
Original Story:
http://www.foxsportswisconsin.com/mlb...
THE BACKYARD
BEST OF MAXIM
RELATED ARTICLES
MILWAUKEE -- Francisco Rodriguez had waited a really long time to experience the emotion he felt recording the final out of Saturday's victory. Rodriguez became the 25th player in Major League Baseball history to record his 300th save, as he worked a scoreless ninth in Milwaukee's 2-0 victory over Atlanta on Saturday afternoon. Fittingly, the man they call K-Rod achieved...
MILWAUKEE -- Milwaukee Brewers right-hander Marco Estrada will make a rehab start for Single-A Wisconsin on Sunday, as he works his way back from a left hamstring strain. Estrada was given the go-ahead to head out and pitch after a checkup with team physician Dr. William Raasch following a bullpen session Friday. The Brewers hope Estrada needs just one rehab start before returning...
(Image: Allison Rhoades/MiLB.com) Even as someone who follows the Brewers pretty closely, I don't know much about the state of the minor leagues.  Other than spring training and September call ups, I only know the names of a few players in Milwaukee's farm system (I hear this Hunter Morris guy has a lot of upside). I am aware that the Brewers supposedly depleted their...
In a huge blow to the fortunes of the Milwaukee Brewers and their chase towards a .500 record and the NL Central title, Ryan Braun's hand injury diagnosis has been confirmed by a second specialist and will more than likely lead to Braun needing more time to recover than originally expected. As discussed here previously at MLB Injury News, Braun's thumb injury has been...
The Milwaukee Brewers have fallen on hard times lately. Especially ever since slugger Ryan Braun hit the disabled list.The Brew Crew currently sit tied for last in the division with the lowly Chicago Cubs and the outlook for a winning future doesn't look so bright, either.So, this fan, who hasn't given up on team just yet, took it upon himself to try and help the franchise...
MILWAUKEE -- The Milwaukee Brewers outrighted left-hander Chris Narveson to Triple-A Nashville on Friday, removing him from the 40-man roster. Narveson, 31, will continue to start for Nashville, where he was on a rehab assignment recovering from a sprained left middle finger. Though it's a disappointing setback, Narveson is taking the mindset of trying to earn his way back to...
Jean Segura hit a home run and Wily Peralta allowed two hits in seven innings to lead the Milwaukee Brewers to their second shutout of the season, a 2-0 victory over the Atlanta Braves on Friday night. Peralta (5-8) won for the second time in his last eight starts, giving up two singles to go with four strikeouts and four walks. Francisco Rodriguez pitched the eighth and Jim Henderson...
Though it's been seven weeks since Tim Hudson last earned a victory, he's often been deserving of a better outcome. The 15-year veteran tries to avoid the longest winless stretch of his career as the Atlanta Braves look to halt a seven-game road losing streak to the Milwaukee Brewers on Saturday. Hudson (4-6, 4.17 ERA) has had a rough go of late, compiling an 0-5 record...
IMPORTANT FACT COURTESY OF FRIEND OF THE BLOG @ATMEILLER Since May 8th, 36 games, 125 plate appearances, Yuniesky Betancourt's OPS is .382. .382 is Buster Posey's career OBP. Jeff Bianchi continues to rot away on the bench while Runnin Ron plays the single worst player in MLB every day at multiple positions. Fire Ron Roenicke. Lost in the shuffle of Scootermania, Gallardo...
* * * * * * (Enter Wild cats and house cats, via knuckleball) *  *  *  *  *  *    *  *  *  *  *  *   --------------------------------- -The End-   Notes: Pictures taken at the Milwaukee County Zoo a few months back. I'd never seen bears get in an argument like that, before. Baseball picture & drawings of cats of all...
BY ANDREI GRESKAFOXSportsWisconsin.com Looking to close out the nine-game road trip on a positive note, the Milwaukee Brewers managed to do just the opposite, giving up an eighth-inning lead before falling to Houston 7-4 in the 10th inning off a three-run walk-off from Carlos Pena. "Defensively we gave them a couple of runs early. Offensively we obviously didn't do the...
MLB News

Delivered to your inbox

You'll also receive Yardbarker's daily Top 10, featuring the best sports stories from around the web. Customize your newsletter to get articles on your favorite sports and teams. And the best part? It's free!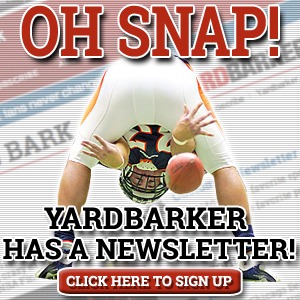 Latest Rumors
The Backyard

Today's Best Stuff

For Bloggers

Join the Yardbarker Network for more promotion, traffic, and money.

Company Info

Help

What is Yardbarker?

Yardbarker is the largest network of sports blogs and pro athlete blogs on the web. This site is the hub of the Yardbarker Network, where our editors and algorithms curate the best sports content from our network and beyond.