Found March 17, 2012 on Ted's Army:
Every morning, we compile the links of the day and dump them here... highlighting the big storyline. Because there's nothing quite as satisfying as a good morning dump.
Bobby Valentine meant no disrespect to Andy Pettitte, but he chuckled at the suggestion that the longtime Yankees lefty's decision yesterday to come out of retirement will have a profound effect on the American League East.
"I don't think he's coming back to where he was," Valentine said. "Call it a hunch."
Pettitte, who turns 40 in June, retired before last season and hasn't pitched since 2010 when he went 11-3 with a 3.28 ERA in 21 starts. He signed a minor league deal worth $2.5 million and is expected to report to the Yankees' camp by Tuesday.
"Is he going to be a starter or just pick people off?" Valentine said, referring to Pettitte's tricky pickoff move. "I thought they had too much pitching before. Now what do they have? Too, too much pitching."
Herald - Just kidding, Yankees
I'll admit, Valentine's "Now what do they have? Too, too much pitching" comment got a chuckle from me.
But the Red Sox aren't necessarily in a position to start mocking other franchises for their pitching depth.  Not when we've spent the last 4 months scouring halfway houses, homeless shelters and Kuwaiti Club Teams looking for anyone that could throw a baseball for minimum wage.  If you put Pettitte on the Sox roster, today, he'd probably be the odds-on favorite to get that 5th spot in the rotation. 
But that doesn't mean we can't have a little fun with it.  And with Valentine's unique talent to inject himself into every baseball-related storyline, we all knew he'd have something to say about Pettitte.  I may change my mind about this in 3 months, but thus far I've enjoyed the Bobby V experience. 
And he's right about the impact Pettitte will have.  You're simply not the same pitcher, at 39, as you were at 37.  That doesn't mean he can't be good and play a key role for the Yankees.  But you're getting a 39 year old pitcher who's been out of the game for a year.  As I said yesterday, this signing doesn't worry me in the least.
And speaking of pitchers making a comeback, check out the Herald's article about Dice-K below.  Things are looking good.
Rest of the links:
Herald - Big Papi last of dying breed | BP's progress for Matsuzaka | Globe - Hill feels the utmost relief | CSNNE - Ortiz questions Pettitte's return | Iglesias scratched from Friday's lineup | WEEI - Red Sox agree to terms with Mercedes | Sox option Middlebrooks, Lin to Triple-A
Original Story:
http://www.tedsarmy.com/blog/2012/03/...
THE BACKYARD
BEST OF MAXIM
RELATED ARTICLES
As I was sitting down to watch the Yankees host the Washington Nationals today, the YES networkboys dropped a bomb. Image via Wikipedia That pitcher Andy Pettitte has un-retired and had signed a minor league, 1-year, 2.5 million deal with a plan to return to the Bronx again. It was said that Pettitte is allowed to take all the time he needs to get ready and that a rotation spot...
Andy Pettitte's comeback will be the headline topic on tomorrow night's radio program. I wrote yesterday that I am not optimistic that Pettitte will be able to provide the kind of performance that makes his presence worth the signing. This isn't about money; it's about the fact that he will create the kind of distraction that could potentially add pressure to Michael Pineda...
Andy Pettitte Andy Pettitte is my favorite baseball player.  A family member of mine taught him in high school, and once upon a time he took less money to play for my favorite team, the Houston Astros.  That same family member is telling me he's heard that today the Yankees will announce Pettitte is returning to the team.  On a personal level, I couldn't be more excited...
In the surprise move of the spring to date, Andy Pettitte is returning to the Yankees for another season. As Jack Curry of YES first reported, Pettitte has signed a minor-league contract with the Yankees that could potentially pay $2.5 million this season. Although Pettitte likely won't be ready to start the season with the Yankees — he'll need extended spring training or a...
Andy Pettitte signed to a minor league deal with the Yankees.  I guess the Yankees cause mass hysteria, so I shouldn't have been surprised by how many people asked me if they should pick him, but, alas, you still surprised me, you.  In anything shallower than a 10 team AL-Only league, I wouldn't go near him.  He wasn't even that good his last few years of pitching, so I...
The New York Yankees will be seeing a familiar face return to the mound this season. Andy Pettitte has agreed to a minor league contract with the Yankees worth $2.5 million, according to ESPN. Pettitte will start out in the minors and work his way back into playing shape. The 39-year-old lefty missed all of last season after announcing his retirement following the 2010 season. Pettitte...
It didn't take long for the pitching bug to bite Andy Pettitte— while he was hanging around the New York Yankees during spring training— and bring him out of retirement. The Yankees have signed the Yankee great to a one-year minor league deal, according to the YES network's Jack Curry.  The deal is reported to be worth $2.5 million. Pettitte— who retired after the...
Andy Pettitte abruptly ended his retirement Friday, signing a one-year contract with the New York Yankees. The deal is worth $2.5 million for Pettitte, who had officially called it quits in February 2011, saying he no longer had the hunger and drive to play another season. Pettitte, who will turn 40 in June, went 11-3 with a 3.28 ERA in 21 starts in 2010. He owns a career mark...
Derek Jeter sensed that Andy Pettitte wanted to pitch again. Three months shy of his 40th birthday, Pettitte ended his brief retirement Friday. The left-hander signed a minor league deal with the Yankees with an invitation to spring training. ''I knew he was itching . . . thinking about it, but a lot of people say that,'' Jeter said before Saturday's game against...
Andy Pettitte met his wife, Laura, in high school. Together, they have four children: Joshua Blake (1994), Jared (1998), Lexy Grace (2001), and Luke Jackson (2005).  When Andy retired after the 2010 season, the reason he gave for hanging up his cleats was "to spend more time with my family." As a 38 year old, five time world series champion it seemed like a valid reason...
Wow, $2.5 million for a minor league deal. This guy must be good.Wait, he's 39?Andy Pettitte did not pitch in 2011, for anyone.
Red Sox News

Delivered to your inbox

You'll also receive Yardbarker's daily Top 10, featuring the best sports stories from around the web. Customize your newsletter to get articles on your favorite sports and teams. And the best part? It's free!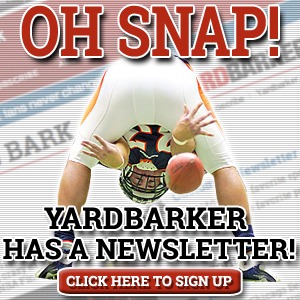 Latest Rumors
Best of Yardbarker

Today's Best Stuff

For Bloggers

Join the Yardbarker Network for more promotion, traffic, and money.

Company Info

Help

What is Yardbarker?

Yardbarker is the largest network of sports blogs and pro athlete blogs on the web. This site is the hub of the Yardbarker Network, where our editors and algorithms curate the best sports content from our network and beyond.