Adam Jones meets with the media at FanFest to talk about the slow market and lack of extension talks with the Orioles.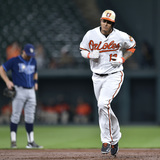 Some significant news has already come out of the Orioles' annual FanFest event, and here are some more items from some reporters on hand (including Eduardo A. Encina and Jon Meoli of the Baltimore Sun, PressBoxOnline.com's Rich Dubroff, and MASNsports.com's Roch Kubatko)… The Orioles expect Manny Machado to be on the roster on Opening Day and, while they didn't entirely close the...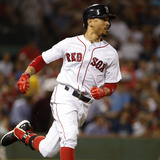 The Boston Red Sox have been the focal point of a few racially charged issues in 2017. On Wednesday night, someone sitting at Fenway Park's Green Monster created another.Fans sitting in the famed left field seats hung a banner saying "Racism is as American as baseball," and were removed afterwards. In May, Baltimore Orioles center fielder Adam Jones had racial slurs hurled at him...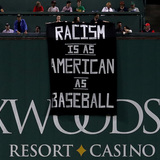 Fans were removed from Fenway Park for holding a sign about racism in baseball during the top of the fourth inning of Wednesday's Red Sox-A's game.The sign was in black and white and stated: "Racism is American as baseball". MassLive.com's Jen McCaffrey says the banner hung for about a minute over the Green Monster in left field before security removed it and the three fans who were...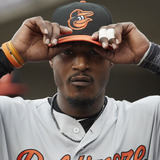 Adam Jones has penned a thoughtful and compelling essay entitled "Hate" for The Players' Tribune in which he addresses the incident on May 1 at Fenway Park when he was subjected to racial slurs and had a bag of peanuts thrown at him.Instead of focusing solely on the troubling incident from his perspective, the Baltimore Orioles outfielder instead addresses how disappointing it is...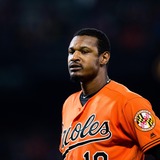 Baltimore Orioles outfielder Adam Jones was subjected to racial taunts during a recent trip to Fenway Park to play the Boston Red Sox. It was a situation that caught the attention of the baseball world and shocked unassuming bystanders in the process.The entire situation was part of a series with the division-rival Red Sox that became extra heated the longer it drew on.Now, almost...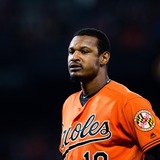 Boston Red Sox president Sam Kennedy has weighed in on the incident involving Baltimore Orioles outfielder Adam Jones, who said he heard racial slurs and had peanuts thrown at him during Monday's game.Kennedy acknowledged reviewing 34 ejection reports from Monday's game at Fenway Park. The Red Sox executive noted that despite no explicit evidence of racial taunting, the organization...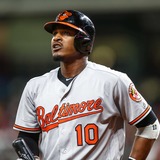 The Boston Red Sox released a statement on Tuesday apologizing for the racial abuse Baltimore Orioles center fielder Adam Jones dealt with from fans the night before.The Red Sox confirmed that a fan was ejected from the game for throwing a bag of peanuts at Jones, and the team said it is "sickened" to learn that fans were using racist taunts."The Red Sox want to publicly apologize...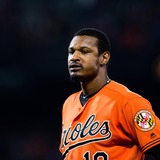 Adam Jones was subjected to a horrific amount of racial abuse during Monday's Orioles-Red Sox game at Fenway Park, and the Baltimore outfielder wants more to be done about the matter.Jones told USA Today's Bob Nightengale that he was called the N-word multiple times during the game and even had a bag of peanuts thrown at him."A disrespectful fan threw a bag of peanuts at me," Jones...
Baltimore Orioles outfielder Adam Jones is embarking on a new career, if only for a day.Jones, a San Diego native and season ticket holder for the AHL's San Diego Gulls, signed a contract for Friday that will allow him to be an off-ice official in the team's next game. "I'm living out my dream joining the San Diego Gulls to be an off-ice official and serve as a penalty box attendant...
MORE STORIES >>
Orioles News

Delivered to your inbox

You'll also receive Yardbarker's daily Top 10, featuring the best sports stories from around the web. Customize your newsletter to get articles on your favorite sports and teams. And the best part? It's free!